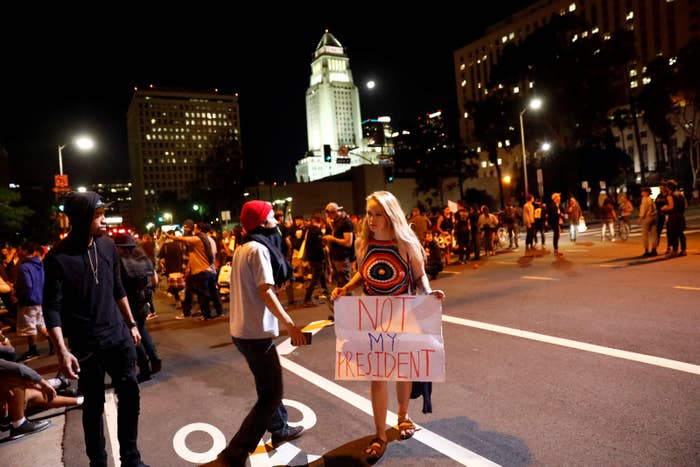 Sean Spicer, the chief strategist for the Republican National Committee, sounded a magnanimous tone on demonstrators protesting Trump's victory in cities across the country.
"It was a very passionate election on both sides," Spicer said Thursday. "I hope they get out there and I hope they get it out of them," he said in an interview with radio host Mike Gallagher. "We do live in a country that is amazing enough that it allows for that. We allow people to express themselves however they see fit."

"Let them get it out. Get it out of your system," Spicer added, and "then give this guy a chance. Give Gov. Pence and Donald Trump an opportunity."
Spicer also welcomed Republicans who opposed Trump during the campaign to work with the new administration and put past differences aside. "The campaign is over. It is time to govern. We need everyone on board."
"This is now winning one for the country," Spicer said.