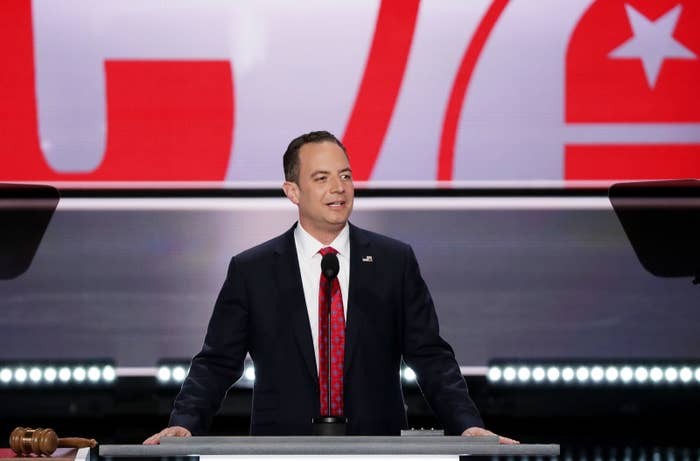 Republican National Committee chairman Reince Priebus said Wednesday that Hillary Clinton is "cold-hearted" and "cruel" for comments she made at a private fundraiser last week.

Priebus blasted Clinton in a radio interview with Mike Gallagher for claiming the "basket of deplorables" supporting Donald Trump—a group Clinton said made up "half" of Trump's support and included racists, xenophobes, and homophobes—were "irredeemable." The Clinton campaign issued a statement on Saturday expressing regret for saying "half," but stood by criticism of Trump's "prejudice and paranoia."
"The irredeemable part, to me, is even more offensive," Priebus told Gallagher. "There's no such thing as irredeemable. Only a cold-hearted person, cruel person would believe [that]. I can go on and on."
Thinking "that someone else is irredeemable is a pathetic, nasty view that I do not want to be associated with in any way," Priebus said.
Clinton's remarks were "especially bad when you have an enthusiasm gap on top of it. You're already losing the enthusiasm war, which is very important on election day and before that," he added. "Now you've energized your opposition even more so. You energize people that are trying to make their decision as to who to choose and people who are in the process of deciding."