Republican Campaign Arm Hits Longtime GOP Donor For Contributing To Democratic PAC
Dick's Sporting Goods CEO Edward Stack, whose sister is running for Congress as a Democrat, donated $300,000 to a super PAC supporting House Democrats.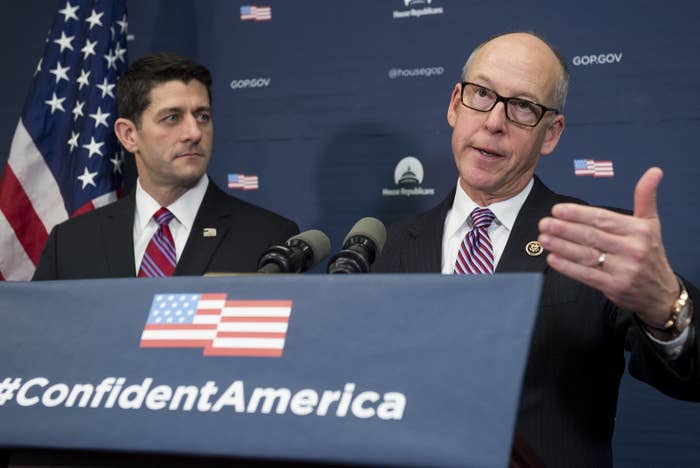 The National Republican Campaign Committee (NRCC) blasted Dick's Sporting Goods CEO Edward Stack, a longtime Republican donor, for contributing to a super PAC supporting Minority Leader Nancy Pelosi and House Democrats.
The Republicans' House arm, led by Oregon Rep. Greg Walden, took aim at Stack for donating $300,000 to the House Majority PAC to help his sister, Kim Myers, who's running for a congressional seat in upstate New York.
"Edward Stack is funneling hundreds of thousands of dollars into Nancy Pelosi's Super PAC to fund his kid sister's campaign for Congress," NRCC spokesman Chris Pack said in a press release Thursday.
The NRCC went on to criticize Dick's Sporting Goods for moving jobs out of Myers's New York district to Pennsylvania and for outsourcing labor to China. "It's nice to see that Stack is using the money he's made off of his family shipping jobs out of Upstate New York overseas to China to try buying Kim Myers a seat in Congress," Pack's statement read.
FEC filings show Stack has never donated to a Democrat and gave nearly $29,000 to the NRCC in the past two election cycles. Stack gave $100,000 to a super PAC supporting Mitt Romney's campaign in 2012 and $20,000 to a super PAC backing Mitch McConnell in 2014. Stack has also donated heavily to the Republican National Committee, Majority Leader Kevin McCarthy, the National Republican Senate Committee, and the Pennsylvania Republican Party.
Stack and the NRCC did not respond to comment.