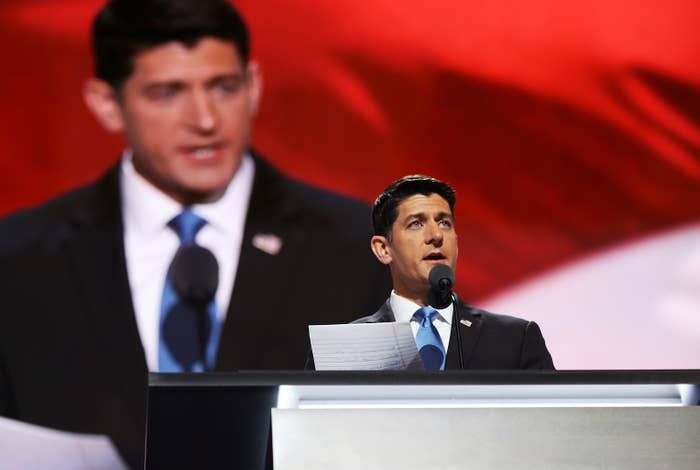 Asked by talk radio host Laura Ingraham, a vocal Trump supporter, whether the Republican Party has done all it can to elect Trump, Paul Ryan said Friday it's a "two-way street."
"Do you think the GOP has done everything it can to help Trump win this election?" Ingraham asked the speaker, who's endorsed Trump but has sometimes been critical.

"It's a two-way street. We both have to help each other," Ryan responded, adding that "what matters most" to him is to "make sure sure House Republicans — and then our Senate friends — are doing everything we can to get our voters mobilized, to get them to the polls, and to get our message across."
Ryan is set to campaign with Trump for the first time Saturday in Wisconsin at a rally featuring state GOP leaders — and Ingraham asked whether the speculation was true that he wouldn't appear onstage with Trump.
"We have Fall Fest every year, and all of our candidates are onstage together, that's what we do every single year," he said. "Yeah, Scott Walker, Ron Johnson, myself, Donald, Mike, Reince Priebus..."
"It's no different than anytime, except this time, we've got our nominee and the running mate coming to help us turn out the vote and unify Republicans," he added.