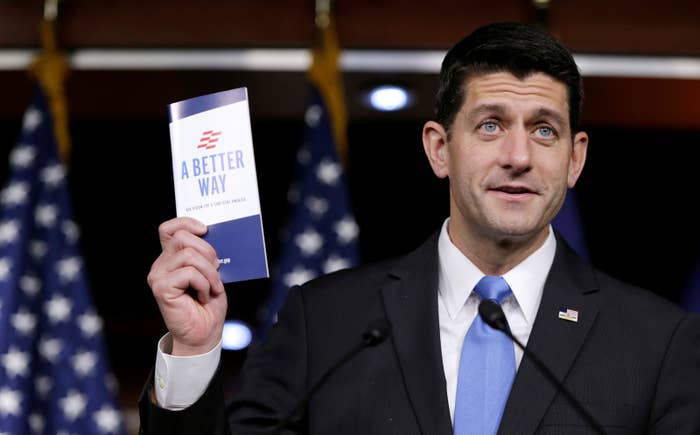 House Speaker Paul Ryan, blitzing Wisconsin Monday on behalf of Republican candidates, expressed uncertainty about the outcome of the presidential election.
"I just really honestly don't know. "It is such a weird election. I honestly don't know. There's the Brexit effect, there's so many other considerations," Ryan told influential Wisconsin conservative radio host Charlie Sykes.

Although Ryan has endorsed Donald Trump, the two have had an uneasy relationship throughout the campaign. Ryan told Sykes that he felt an obligation to support Republican voters' primary choice and believed Trump would help implement his conservative agenda. Skyes has said he will write-in Evan McMullin for president.
Asked whether the GOP "reflects the values of Donald Trump," Ryan responded, "It is no one person's party. Donald Trump won the primary fair and square. As a party leader—the highest elected official in the party– I have always felt a duty to the process, to democracy, to the primary voter. That must be respected, and he won the thing fair and square. But no one person controls this party. This is a bottom-up, organic, grassroots party based upon conservative principles."
Ryan added that Trump "does actually support our agenda. He may not talk about it or run on it, but he does support our 'Better Way' agenda."
Ryan expected Republicans to keep their sizable majority in the House and reiterated that he would seek a second term as speaker despite pressure. Ryan predicted that control of the Senate could come down to Wisconsin Sen. Ron Johnson's seat, and he has criss-crossed the state in support of Johnson in recent days.