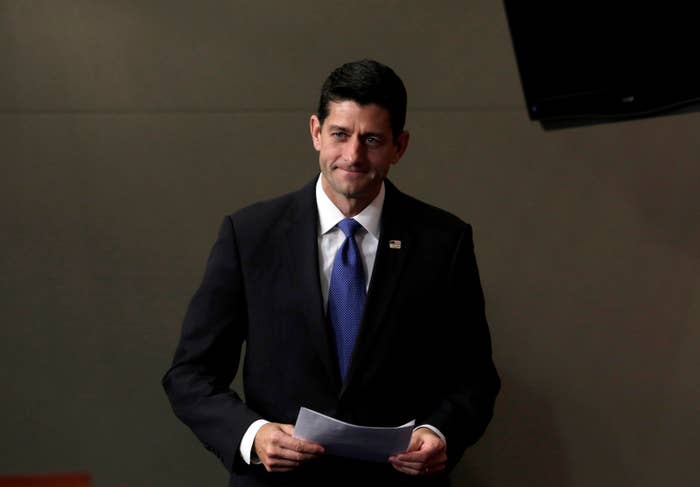 Paul Ryan confirmed Friday that he would seek a second term as House speaker in an interview with Wisconsin radio host Jerry Bader following a report that Ryan was considering stepping down from the position.
Ryan, asked whether he would say with 100% certainty that he would seek re-election, said, "Yes I can." The question came after a report in The Hill Thursday that Ryan may decline to run for a second term under pressure from House Republicans angered with his hesitancy to embrace Donald Trump.
"This is the typical chatter you have every two years. They call it palace intrigue in the Hill rags," Ryan said. "I am going to seek staying on as speaker."
"There's a lot of unfinished work to do. I think I can do a lot to help our cause, our party," he added.
House Republicans will vote on leadership positions on Tuesday, November 15. The House Freedom Caucus, a group of hardline Republicans, met Wednesday to map out their post-election strategy, Politico reported.