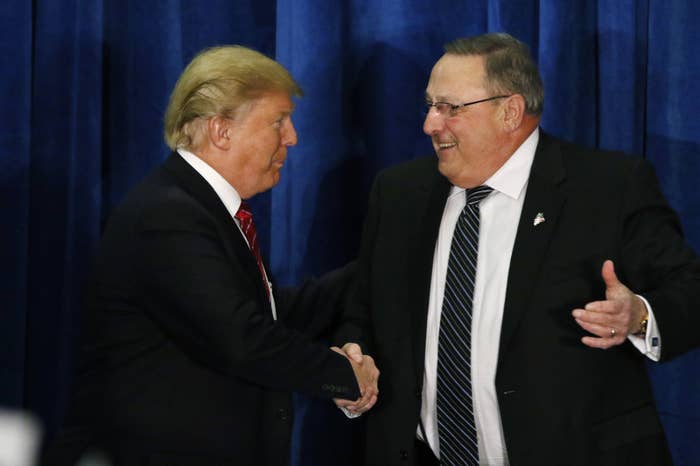 Paul LePage, the governor of Maine and a Donald Trump ally, slammed the nominee on Thursday for not committing to accept the election results at last night's debate.
Although LePage said he did not watch the debate, when told of Trump's comments on a Maine radio show, he responded that it was "an absolute stupid move. Period." LePage advised Trump to "take your licks and let's move on four years."
"Not accepting the results, I think, is a stupid comment. I mean, c'mon. Get over yourself," LePage said.
He added, however, that he agreed with Trump that he agreed things are rigged in Clinton's favor. "You've got the inside Beltway people and the media, how you going to win?"
The Maine governor also said "I find [Clinton] vile" for hacked WikiLeaks emails that appeared to show campaign communications director Jennifer Palmieri joking about Catholics. "I resent that woman," he said in reference to Clinton.