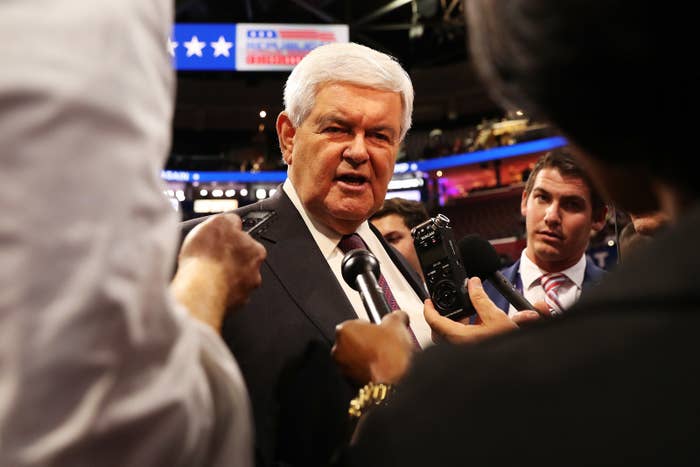 Newt Gingrich defended Donald Trump's embattled campaign Monday, lauding the Republican nominee as a "historic figure" for calling for an independent prosecutor to investigate Hillary Clinton and knocking Paul Ryan for not campaigning with Trump.
"The key point is when he said he would appoint an independent prosecutor... I think Trump crossed into being a historic figure by saying, you know, we have so much corruption in this administration," Gingrich told radio host John Gibson in an interview.
"Hillary Clinton herself is so corrupt that we really need to handle it as criminal justice matter, not just a campaign matter," Gingrich said. "I thought, in many ways, that was the most important conversation starter of the whole evening."
Gingrich also condemned House Speaker Ryan for abandoning Trump. "I think Paul Ryan's got to follow his own politics, but I think it's a mistake," Gingrich lamented. "Ryan becomes caught up in the emotions, a lot of Republicans do, because they don't understand what the game is."