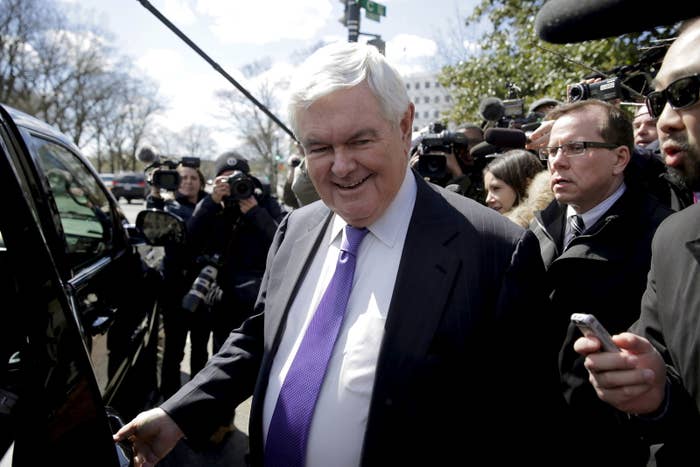 Newt Gingrich, the former House speaker who has been rumored for a top position in President-elect Donald Trump's cabinet, said he wanted to take on a "chief planner" role in the new administration.
"I want to be able to work strategically," Gingrich told Fox radio host John Gibson in an interview Wednesday.
Instead of day-to-day tasks, Gingrich said, he wants to focus broadly on how to "get an American government into the 21st century" and "make it responsive to the American people."
Trump has to make major personnel choices, Gingrich added, the biggest of which was to decide whether to "manage the current government" or "profoundly change it."
"I sort of think I know where he's going to go, but it's a different thing to be the president-elect than to be the candidate," the former speaker said. "He's going to realize tomorrow when he walks into that White House that he's about to have the burden of the whole country—and to some extent the whole world—on his shoulders."
Gingrich also applauded Trump's "positive, gracious, and inclusive" victory speech and praised Clinton's concession remarks as having "set the right tone for her followers."