Karl Rove "Uncomfortable" With FBI, DOJ "Intruding Into The Political Process"
"I didn't like it," Rove said.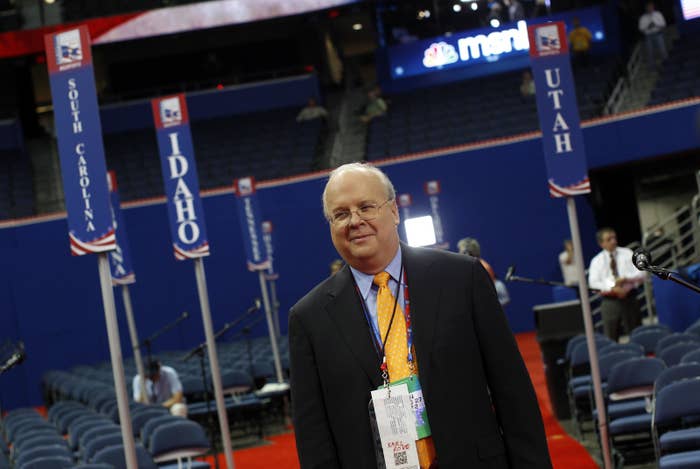 Republican strategist Karl Rove joined a growing chorus of party leaders on both sides criticizing FBI Director James Comey's decision to inform Congress last week of material that may be relevant to the investigation into Hillary Clinton's email.
"I didn't like it," Rove said in an interview Wednesday with Fox News's Brian Kilmeade. "I'm uncomfortable with the FBI and the Justice Department intruding into the political process."

Since the release of the letter, it's been reported that the emails stemmed from an FBI investigation of congressman Anthony Weiner, and his alleged sexting of an underaged girl.

Rove compared the timing of Comey's letter to the Department of Justice's controversial indictment of former Defense Secretary Caspar Weinberger on the eve of the 1992 election. At the time, Republicans blasted the DOJ's indictment as politically-motivated and many later felt it helped contribute to George H.W. Bush's defeat.
"I didn't like it when it happened in 1992 — it upset the Republican campaign as it came down at the end — and I didn't like it this time around, even recognizing that it helped Trump and that Comey felt he had an obligation to respond to Congress," Rove said.
Weinberger's indictment was a "terrible intrusion by the Justice Department into the political system."
Rove added that he agreed with GOP Rep. Jim Jordan, who said Monday, "I think this was probably not the right thing for Comey to do — the protocol here — to come out this close to an election."