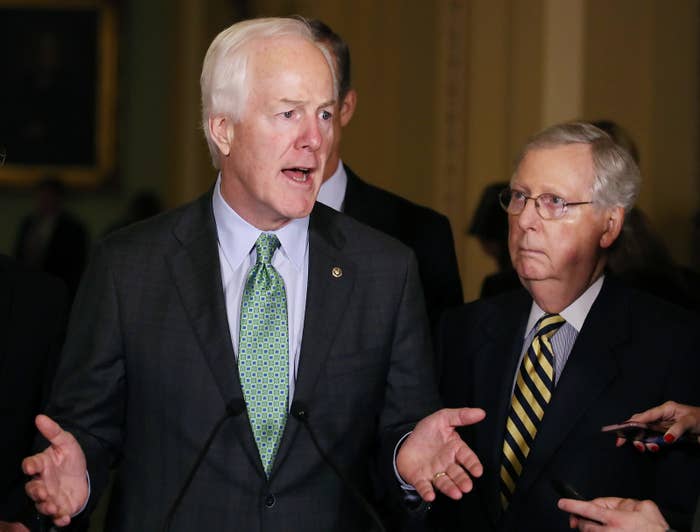 Texas Sen. John Cornyn, the number two Senate Republican, signaled the hardline approach GOP leaders may take if Hillary Clinton becomes president in an interview Wednesday.
Appearing on radio host Joe Pagliarulo's program, Cornyn, the Senate majority whip, said congressional investigations would continue into Clinton if she wins the White House.
Senate Republicans would work closely with House Oversight Committee chairman Jason Chaffetz, Cornyn added. Chaffetz told the Washington Post last week that "it's a target-rich environment" for congressional inquiries into Clinton.
"If we retain the Senate majority, which I'm hopeful of, we should also work with our House colleagues to continue our investigations and oversight hearings. There are things we can do," Cornyn said.

Cornyn also told Pagliarulo that, although it was highly unlikely, it was "a fair question" whether Clinton would pardon herself if she were elected president and believed it was "possible" that President Obama would grant her a pardon before he leaves office.