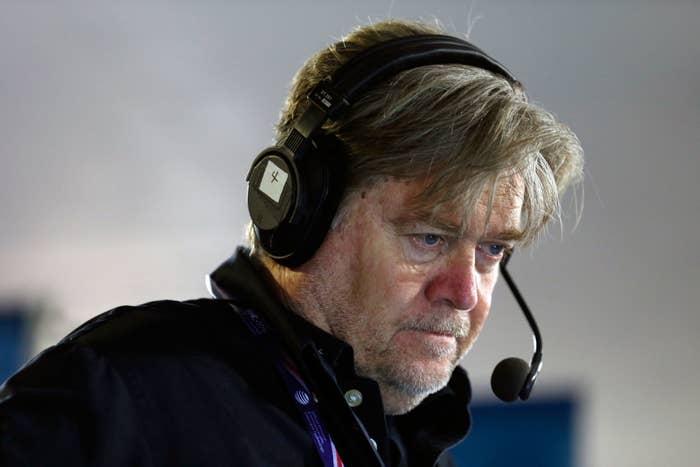 As Donald Trump has escalated his attacks on mainstream Republican leaders in recent days, Steve Bannon, Trump's campaign CEO and the architect of an event that featured Trump and women who have alleged that Bill Clinton abused them, has drawn increased attention.
Bannon, the former Breitbart News chief, has for a long time advocated a nationalist, populist approach to politics — and never shied away from attacking other Republicans. And Trump hasn't either, tweeting Tuesday that "the shackles have been taken off me and I can now fight for America the way I want to."
As first reported by Conor Friedersdorf of The Atlantic, Bannon years ago — in a 2010 interview — advocated rallying tea party supporters to "bitch-slap the Republican Party" in the 2010 midterm elections and beyond.
"Get those guys heeding too, and if we have to, we'll take it over to make it a true conservative party," Bannon said on Political Vindication Radio, a conservative talk show in California.