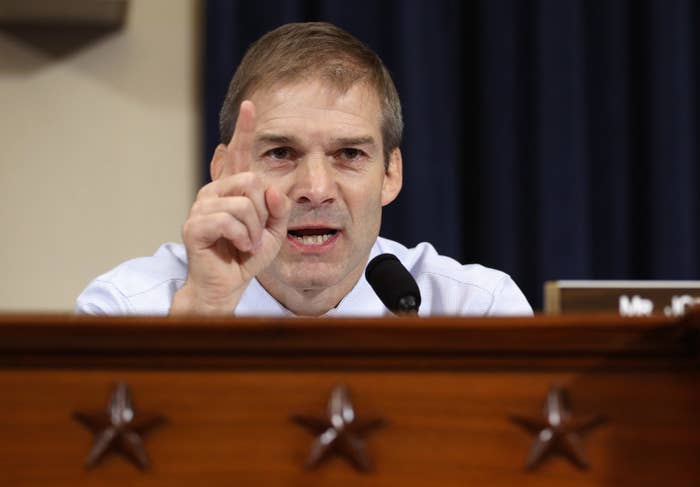 Ohio Rep. Jim Jordan, chairman of the hardline conservative House Freedom Caucus, criticized FBI Director James Comey on Monday for his decision to inform Congress of new information found in the investigation of Hillary Clinton's use of a private email server.
"I think this was probably not the right thing for Comey to do — the protocol here — to come out this close to an election, but this whole case has been mishandled and now it is what it is," Jordan told Fox News radio host Brian Kilmeade in an interview.

Comey alerted Congress on Friday that emails that appeared to be relevant to the Clinton email investigation had been discovered during a separate investigation of former New York congressman Anthony Weiner.
"Quite frankly, because he had done the press conference and all the things he had before he probably did have to send a letter to Congress like he did last week," Jordan said.
"I would argue all of this has been wrong from the get go in the way it's been handled."