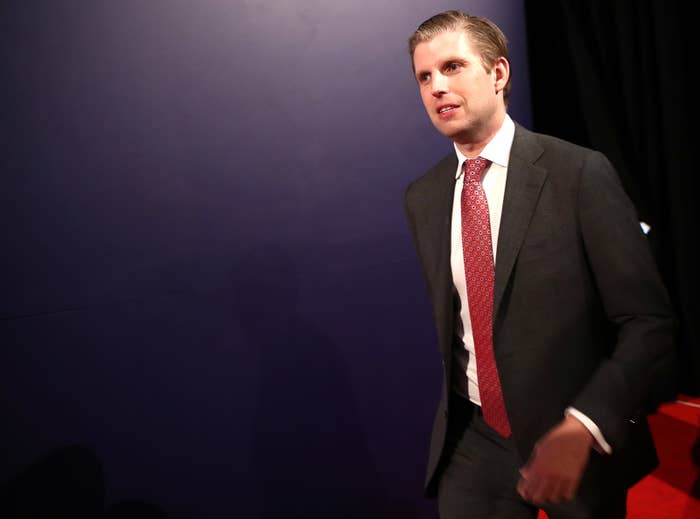 Eric Trump called Hillary Clinton's campaign "evil and sick" Thursday for reserving $63,000 worth of television ads on the Weather Channel as states across the South brace for Hurricane Matthew.
"I'm a guy who, maybe in a certain crazy way, believes in karma," Trump told radio host Bob Frantz. "There's something pretty evil and sick about that if you ask me."
Trump predicted that the storm would not impact his father's campaign and Trump would "win Florida in a landslide based on the enthusiasm I see."
The Clinton campaign released a statement earlier Thursday postponing the planned ads. "We have requested that stations in Florida delay any of those ads on the Weather Channel until after the storm passes," spokesman Jesse Ferguson said.