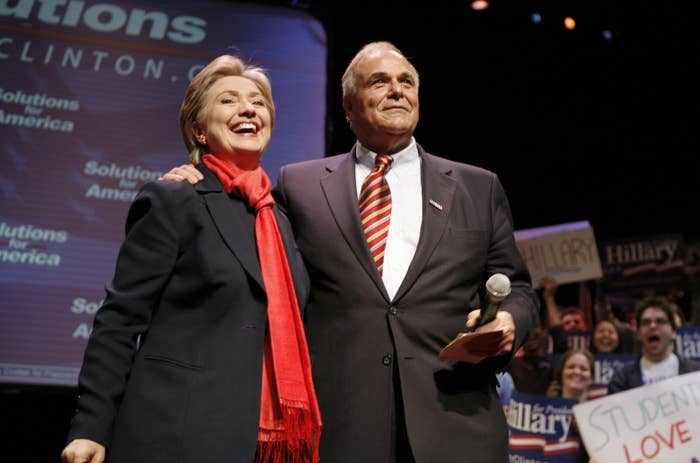 Former Pennsylvania Gov. Ed Rendell predicted Sunday that Hillary Clinton would win a narrow victory in his state after a "bad week" for her campaign.
"It's been a terrific week for the Trump campaign because it's been a bad week for the Clinton campaign," Rendell, a Clinton ally and former DNC chair, told radio host John Catsimatidis in an interview.
"Pennsylvania's going to be closer than I thought it would be," Rendell said. "We're going to hold on here in Pennsylvania — not win as big a victory as everyone thought we would a couple weeks ago—but we'll win by about three or four points."
Rendell added that Clinton's margin of victory in the state would determine the outcome of the tight Pennsylvania Senate race between Sen. Pat Toomey and Katie McGnity.
"Katie McGinty has turned out to be a very good candidate. She's more than holding her own with Senator Toomey," Rendell said. "If she wins by any closer than two, I think Katie McGinty's in trouble."