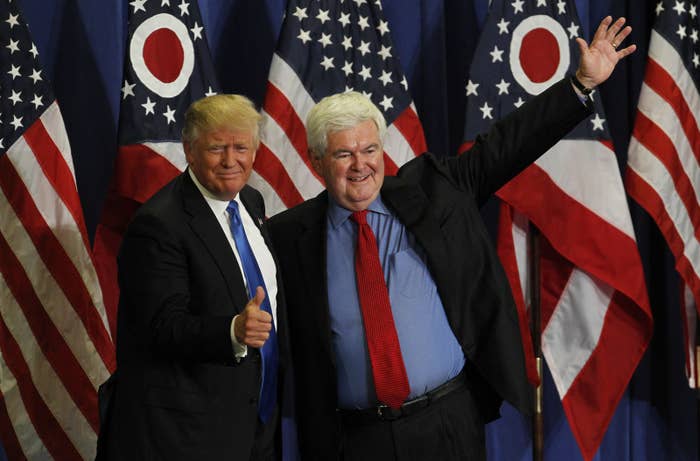 Former House Speaker Newt Gingrich, one of Donald Trump's strongest allies, advised GOP candidates in difficult re-election fights to ignore Trump's presence atop the Republican ticket and focus on their own races.
"I would say to candidates who are running this year: Don't try to defend Trump. That's Trump's problem," Gingrich said Wednesday on a Wisconsin radio show. "Focus on Hillary and why she would be disastrous as president."
Gingrich said Trump made the right decision by leaving him off the ticket and selecting Mike Pence as his running mate: "I told Trump at the time, when we discussed it, that I'm aggressive and always on offense, and I don't know that you need two people who have that personality on the same ticket. I thought it was better to have someone who balanced him out by being calm and reassuring. I think that's something that Mike Pence does very well."
The former speaker predicted that "Trump will probably end up winning despite some of the mistakes that were made and despite some of the tension" between the nominee and Republican leaders.