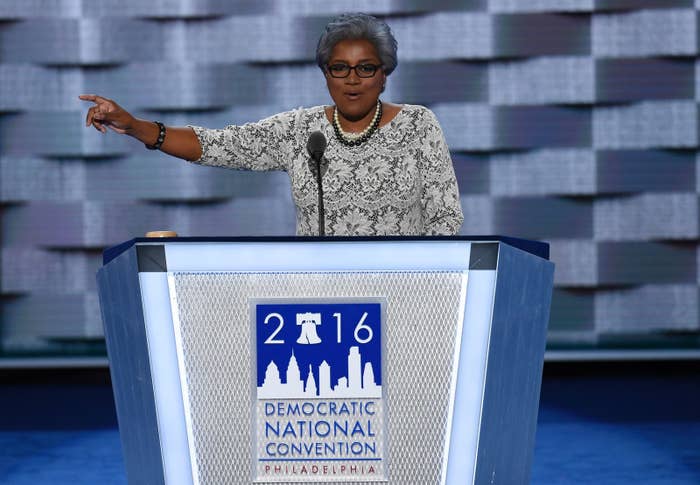 Donna Brazile, the acting chair of the Democratic National Committee and former CNN commentator who resigned from the network after hacked WikiLeaks emails revealed she sent Hillary Clinton's campaign a question in advance of a March Democratic debate in Flint, Michigan, said Monday she had no regrets over her communications with the Clinton campaign.
Appearing on a SiriusXM radio program with host Joe Madison, Brazile spoke about giving Clinton advisors questions ahead of the primary debate. Although Brazile was not DNC chair at the time, CNN said it was "completely uncomfortable" with her contact with the Clinton team.
"My conscience — as an activist, a strategist — is clear. When I said what I said, I said it and I'm not going back on it," Brazile told Madison. "If I had to do it all over again, I would know a hell of a lot more about cybersecurity. I would know a hell of a lot more about foreign intervention in our electoral process."
"We're all political players. I'm a player. I play with everybody. I play with my candidates. I play with journalists like yourself and others in the media because it's a back-and-forth situation," she said. "We apologize if we offended anybody."
Brazile sharply criticized Republicans for "weaponizing" hacked emails from WikiLeaks, an organization the US government has denounced for its ties to Russia.
"The Democratic Party was a victim of a cyber-crime," Brazile noted. "It's sad. It's sickening to see so many people, especially those on my right, utilize these emails to try to smear people."