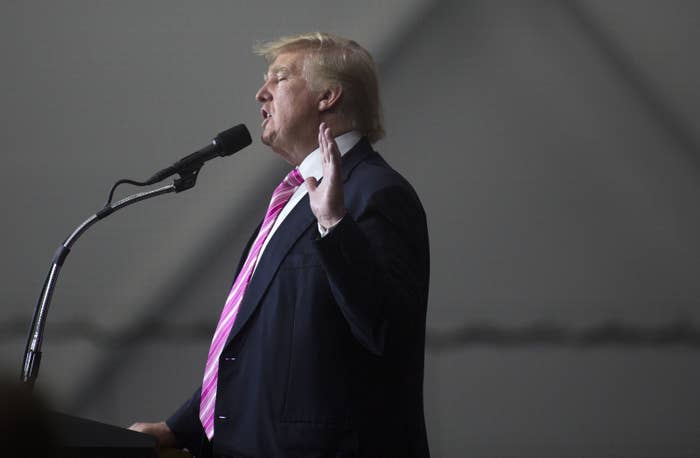 Donald Trump's allies responded on Sunday to a report in The New York Times that Trump may have avoided paying federal income taxes by praising him as a "genius," as former New York Mayor Rudy Giuliani put it on ABC.

Yet in 2011, while Trump was contemplating running for the Republican nomination, he told Sean Hannity that he was "proud" to pay "a lot of tax" on Hannity's radio show. He did not specifically say what kind of taxes he was paying and the Times story only referenced federal income tax.
Media Matters for America provided BuzzFeed News with audio of Trump's interview with Hannity.
Trump denied that he didn't pay taxes to Hannity and said, "I pay tax. I pay a lot of tax. I just signed a big fat check recently for a lot of taxes."
"Look, I don't mind," Trump added. "I'm proud to pay it. If I owe it, I pay it."
Trump also told Hannity that it was "amazing" that "half the country is paying nothing. Zero. And even if you don't make a lot, you should have to pay something. Just something to be a part of the game. Half of the country is paying nothing, Sean."