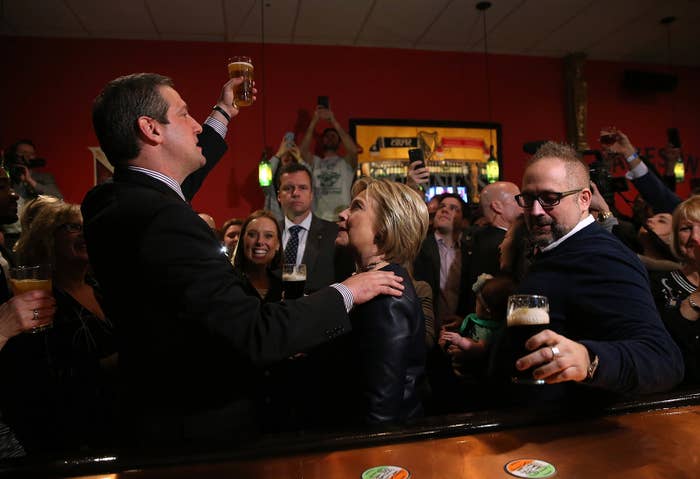 Congressional Democrats, reeling from Hillary Clinton's defeat and a steep drop in white working-class support, are searching for answers to help understand their defeat and chart a path forward in Washington.
Ohio Rep. Tim Ryan, whose district covers Youngstown and a swath of Akron, said Thursday that Democrats had lost touch with the white working-class voters who provided a base of support for Donald Trump in the Rust Belt. In Ohio's Mahoning County, home of Youngstown, Clinton's support dropped 13 points from Obama's 2012 showing.
"We do need an overhaul and a completely new approach," Ryan said in an interview with Ohio radio host Ron Ponder.
"We have allowed our party to drift from talking about working-class issues," Ryan argued. "It's not a race issue. It's a class issue. It's about making sure that we're doing the kind of things that make those people feel at home with us."
Ryan told Ponder that he was willing to work with Trump on infrastructure overhaul and jobs programs. "My responsibility is to find some common ground," he said. "Let's try to get some work done."
Ryan warned, however, that repealing Obamacare, a likely top priority in the new administration, would leave 20 million people who have gained health coverage under the Affordable Care Act without insurance.
"It's going to be a very cruel world for a lot of people."