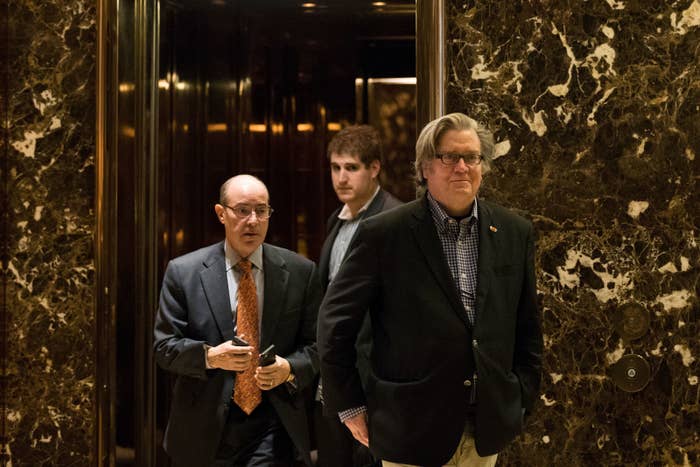 Breitbart editor-in-chief Alexander Marlow hailed Donald Trump's controversial decision to appoint Stephen Bannon as his chief White House strategist amidst mounting criticism of Bannon's incendiary record as Breitbart's chief executive.
"I think this is a great thing for the base," said Marlow said on Breitbart News Daily. He rejected charges that Breitbart under Bannon was a hub of white nationalism and bigotry. "Steve's voice will be heard," he added. "I think this is a great thing."
Marlow suggested that Bannon created an expansive role for himself in Trump's new administration and Trump's selection of Reince Preibus—the chairman of the Republican National Committee—as White House chief of staff was a "good PR move."
"I think that the way that they laid it out — it does feel like something that Steve would have designed himself," Marlow remarked, while Trump tapping Priebus, a party insider, signaled he was "going to be committed to getting his agenda through."
"With Steve at his right-hand side, he's going to have incredible amounts of vision."