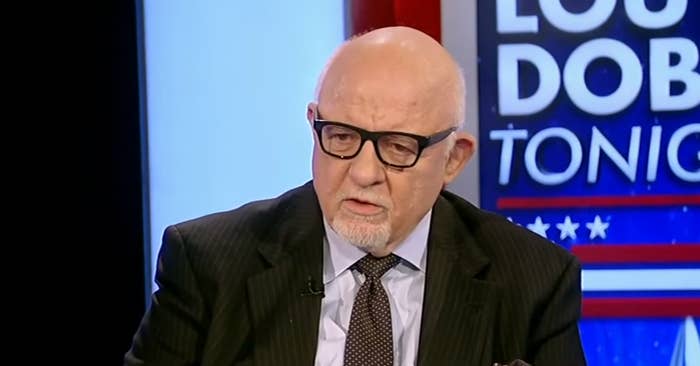 Ed Rollins, a co-chairman of a super PAC backing Donald Trump, thinks that Trump is watching too much TV, and that he needs something akin to horse blinders, because he gets too caught up in attacking his opponents.
"I think one of Donald Trump's singular difficulties with this campaign is that he sits and watches TV all day long and feels he has to react to every single thing that's said against him," Rollins said today on Kilmeade and Friends when asked how he thought Trump was handling criticism leveled at him by Khizr and Ghazala Khan, the parents of a slain Muslim American soldier.
Rollins went on to compare Trump to an easily distracted race horse.
"Sometimes great racehorses can't stay on the track, they wander all over the place, they have to put blinder on them. We need to put a blinder on Donald Trump and his focus needs to be on Mrs. Clinton. And any other Republican, he just leaves alone."
Rollins lamented that, ever since Trump's speech on the final night of the Republican National Convention, Trump has damaged his own campaign by attacking other Republicans and criticizing the Kahn family.
Instead, Rollins said, Trump should focus entirely on Hillary Clinton's shortcomings, and try to tie her to the Obama administration.
"Forget the convention, the convention is a two weeks ago story, last week's story, forget what happened in the primary move forward."
Rollins also criticized Trump for repeatedly blaming the media for his bad coverage, and then giving an interview to the Washington Post where he attacked Paul Ryan and John McCain, rather than speak to a friendlier outlet, such as Fox News.
"I don't know how to read him anymore, I don't know him well enough to know whether this is deliberate or instinctive," Rollins said, before going on to say that Trump doesn't know how to run as a general election candidate.
"The most important thing you gotta do is make the case against your opponent make the case for yourself, and so far he's making the case against himself and very little against his opponent."