Trump Campaign Spent $180,000 On Trump-Owned Businesses In June
The amount is on top of the nearly $6 million it was revealed last month that the campaign had already spent on his companies.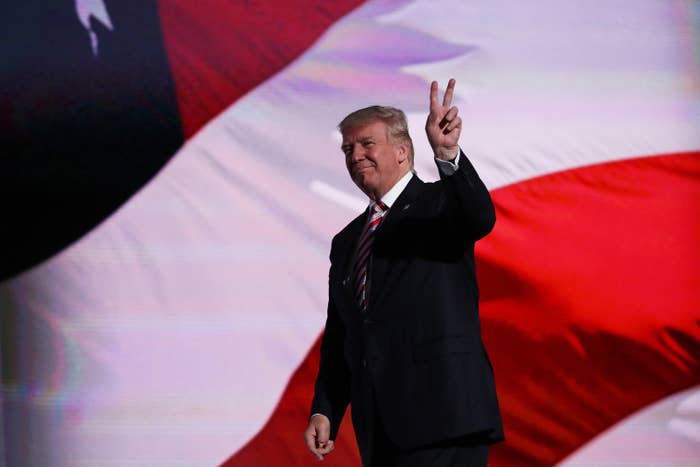 Donald Trump's presidential campaign has spent $180,072.45 on Trump's own companies in the month of June, according to his latest Federal Election Commission filings.
This amount is on top of the nearly $6 million the campaign had already spent on Trump owned enterprises. The $6 million figure earned Trump criticism when it was reported last month, though, based on June's numbers, the campaign doesn't appear to have changed course.
The bulk of June's spending—over $120,000—went to Trump Tower for rental payments, though the campaign also spent $21,330 to use Trump National Golf Course in Bedminster, New Jersey, and $428.53 on Trump Ice, a bottled water company he owns.
The report, released Wednesday night, also showed that Trump forgave nearly $50 million in loans he made to his campaign. This move fulfilled his promise in May that he would not pay himself back loans he made to the campaign with donor money.
Still, by continually spending money on his own businesses, a portion of that money will wind up back in Trump's pocket.
There is nothing illegal about the campaigns actions—the FEC only requires companies to charge fair-market value to campaigns—but Trump could choose to donate the goods and services of his various companies to his campaign. So far, he has chosen not to.