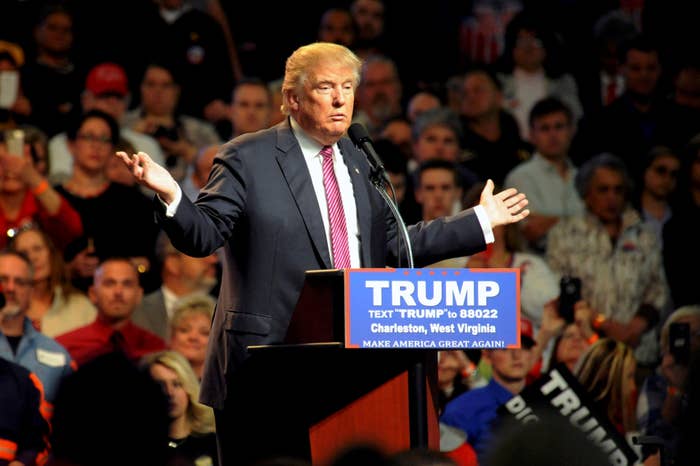 Roger Stone, a longtime political ally and former campaign adviser to Donald Trump, admitted on Saturday that Trump posed as his own publicist in the early 1990s, likening Trump's actions to the Founding Fathers.
On Friday, The Washington Post published audio of a 1991 interview between a People magazine reporter and a man who identified as John Miller. The Post and other outlets identified Miller as actually being Trump, but in an interview on Today, Trump denied the accusation.
Stone, who was on Breitbart radio on Saturday, dismissed the story, but admitted Trump posed as his own PR man.
"They focus on whether or not Donald Trump may or may not have posed as a public relations man in order to get his spin and his side of the story," Stone said of the Washington Post story, "This is ridiculous. James Madison, John Adams, Alexander Hamilton — they all wrote under pseudonyms, they all had things they wanted to say, and they wrote under pseudonyms."
"Trump wanted to get his spin and his side of the story, so he handled the press call himself, probably because he didn't want to pay a public relations expert. What difference does it make?"
Stone added that there are more important stories for the media to cover, such as Hillary Clinton's role in the death of four Americans in Benghazi or her ongoing email scandal.