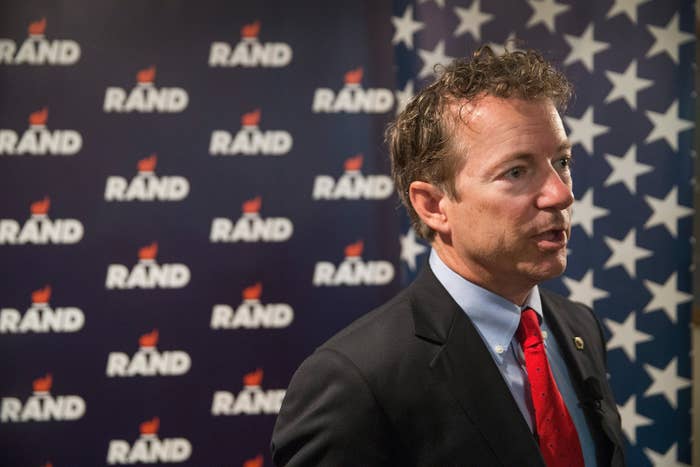 Republican Sen. Rand Paul of Kentucky, asked on Thursday if he would endorse Donald Trump now that he's the party's presumptive nominee, answered that he has always said he would back the winner of the Republican primary.
"You know, I've always said I'll endorse the nominee," Paul said in an interview with interviewed by radio host Leland Conway. "I said that even when I ran [for Senate] in 2010."

Paul then turned to criticizing Hillary Clinton.
"To me it's most important that people know that, for Kentucky, the Clinton's will be terrible. I mean, she said she's gonna put coal miners out of business.We've lost 10,000 jobs. So I think it's almost the patriotic duty of anybody in Kentucky to oppose the Clintons because I think they're rotten at the core, I think they're dishonest people."
When he was running against Trump in January, Paul was a harsh critic of Trump, saying "a delusional narcissist and an orange-faced windbag," and that "a speck of dirt is way more qualified to be president." Paul also said Trump was disqualified for his eagerness to use nuclear weapons.