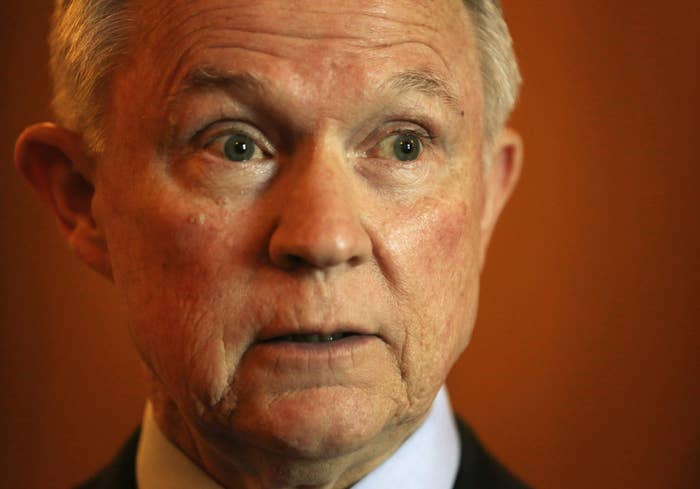 Republican Sen. Jeff Sessions says that Donald Trump's plan to temporarily ban Muslims from entering the United States has forced an "appropriate" conversation on how the country should decide which immigrants to accept into the country.
"He's treading on dangerous ground because Americans are so deeply committed to freedom of religion, that is a major part of who we are," Sessions said on Breitbart Radio this morning when asked about Trump's proposal. "But at the same time, we're in an age that's very dangerous and we're seeing more and more persons enter and a lot of them have done terrorist acts."
"Their faith commands them to do these things. They're not committing suicide on the assumption that this is the end, they're doing it because they believe their faith will reward them for doing it. So I think it's appropriate to begin to discuss this, and he has forced that discussion," Sessions said.
Sessions, who helped Trump craft his larger immigration policy, said that current immigration law gives the president the authority to prevent migration of any class of people what would be detrimental to the United States.
Sessions continued, saying of potential Muslim immigrants: "They're not in the United States and they're not entitled to the constitutional protections of the United States," but added that "there's millions of wonderful, decent, good Muslims--hundreds of millions worldwide—and, so, we gotta be really careful so we don't cross that line."
He concluded, saying, "I guess Mr. Trump has caused us think about it a lot more concretely."