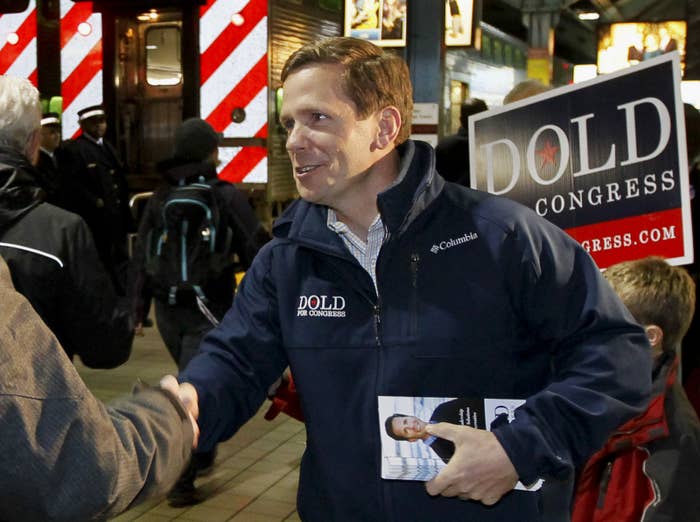 Republican Rep. Bob Dold of Illinois says he will not support Donald Trump in the presidential election and will instead write in a different candidate's name on his ballot.

In a radio interview with John Howell, Dold said that Trump's comments about women, Latinos, Muslims, and prisoners of war were what made him decide against supporting Trump.
"For me these comments all together are not about uniting a country, it's quite the opposite," Dold said, "and so for me I will not support Donald Trump and certainly I think that there are others that have some pretty significant reservations."
Dold represents a Democratic leaning district that is mostly comprised of Chicago's northern suburbs and is facing a competitive reelection battle. He pointed out that he is not alone, and that House Speaker Paul Ryan and Illinois Governor Bruce Rauner also had not yet endorsed Trump.
When asked whether he would reconsider his decision if Trump walked back his comments, Dold said Trump would still not be able to win his support. Instead, he said he would focus on his own reelection.
"We're working tirelessly each and every day so listen, that's gonna be up to whomever the people want to support and send to 1600 Pennsylvania Avenue, I'll work with whomever they put there, but I will tell you, from my own stance, Donald Trump is not the guy, I will not support him."
Dold also said he would not attend the Republican National Convention in Cleveland. He clarified though, that he would not support Hillary Clinton either, if she is the Democratic nominee, but would instead support a write-in candidate.