For the second night in a row a group of over two hundred people gathered in Leimert Park in Los Angeles to mourn the death of Trayvon Martin and protest the acquittal of George Zimmerman. Religious speakers and activists from South Central Los Angeles rallied the peaceful crowd, and a nine-year-old girl named Thandiwe Abdullah brought them to tears.
A couple of hours after the vigil ended, the LAPD declared the thinned out assembly at Leimert Park to be unlawful and demanded the crowd disperse. A splinter group of younger protestors spilled out on to Crenshaw Blvd and clashed with riot-gear clad police officers.
Below are pictures of Monday's early evening vigil paired with parts of Abdullah's impromptu speech to the crowd.
"My name is Thandiwe, I'm a nine-year old black girl and this is my third protest!"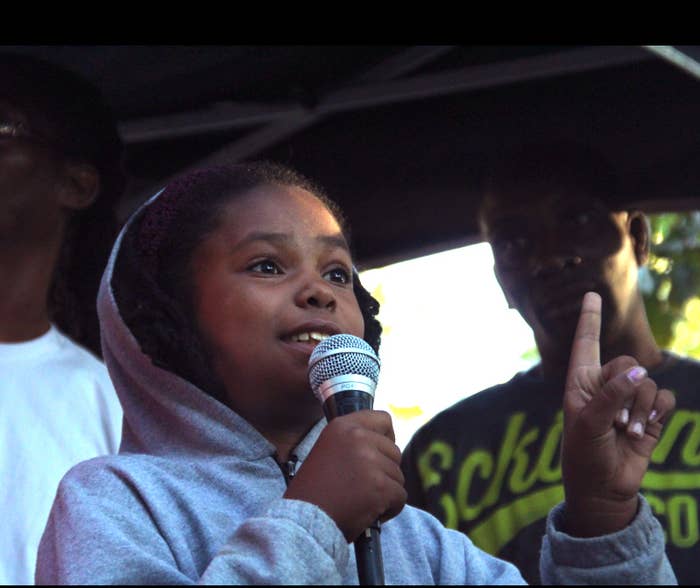 "I have learned that the world is not all LA-LA-LA and lollipops for black kids. I have learned that this is a brutal world."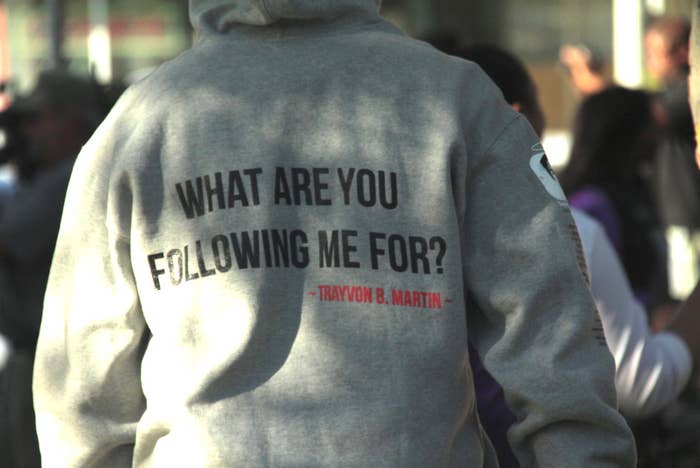 "We can't stay in our rooms and pull the curtain to hide from it."
"I was not surprised when I heard they let Trayvon's killer free."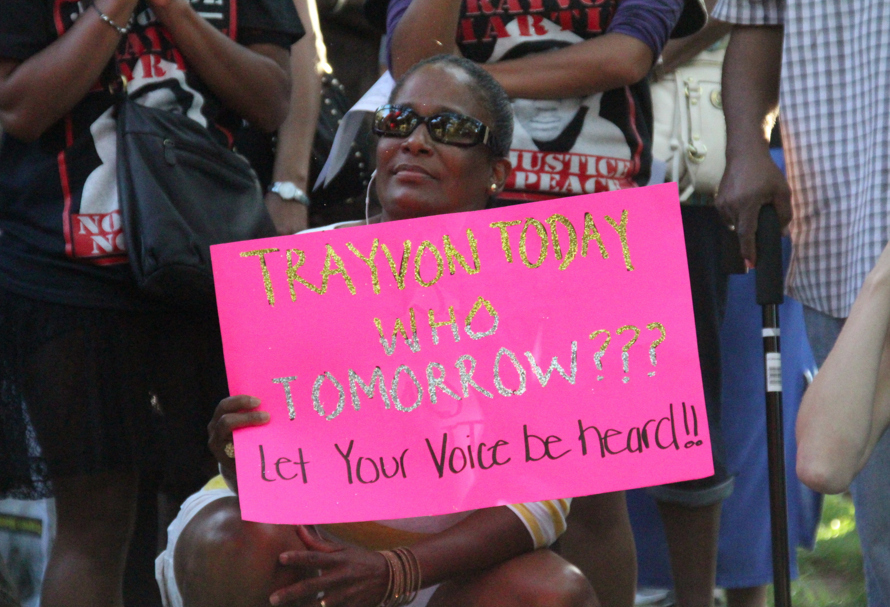 "As a black child, I know that we don't have the same rights as other people."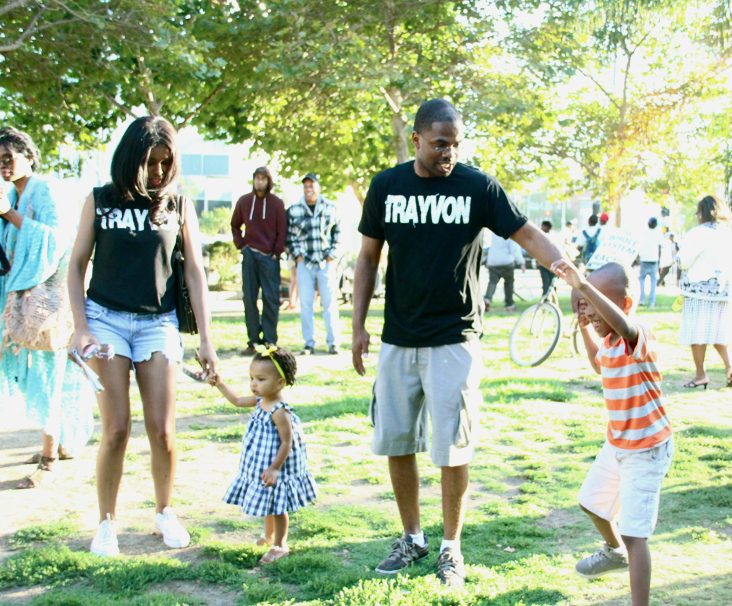 "Our next generation is already disappearing."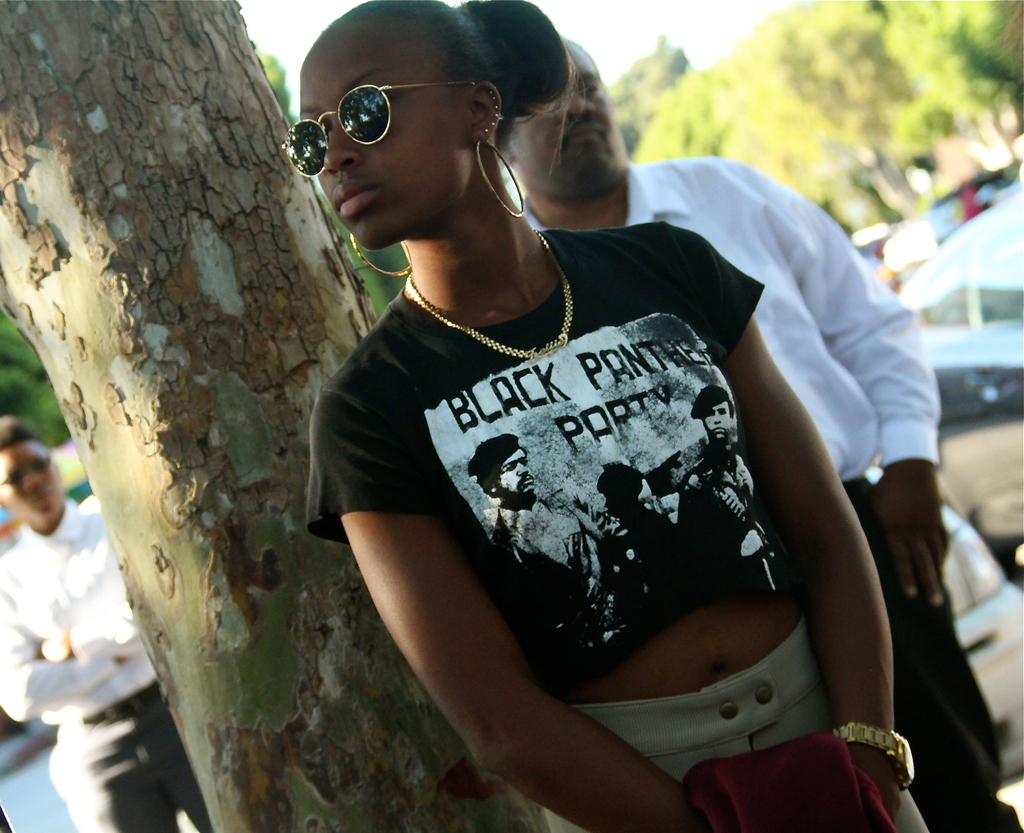 "That's why we got to get organized."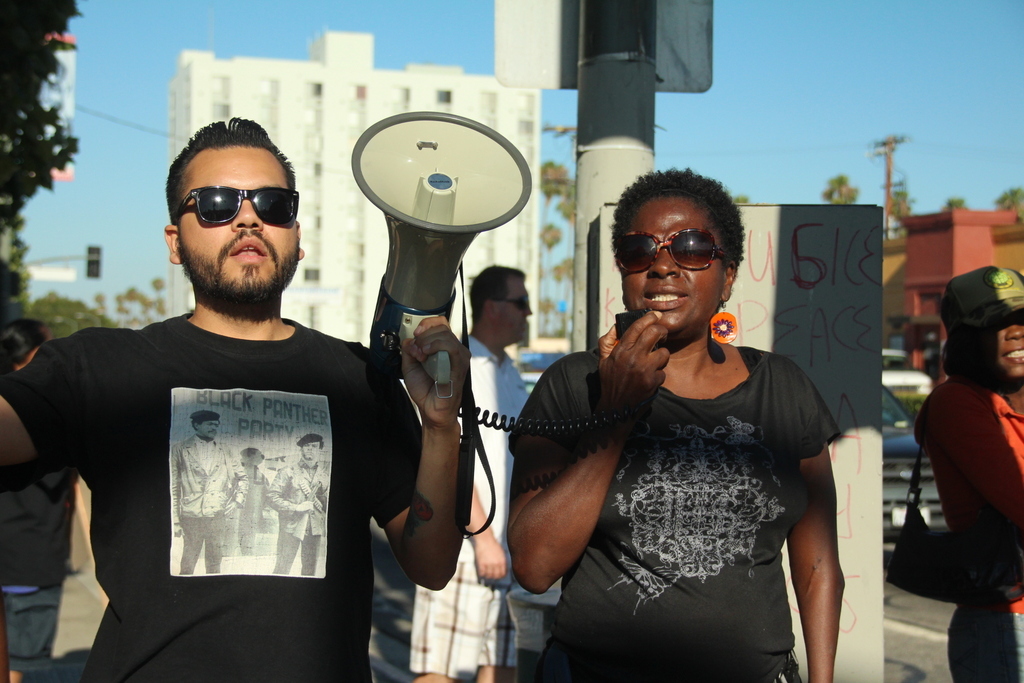 "We need more young activists in the streets protesting."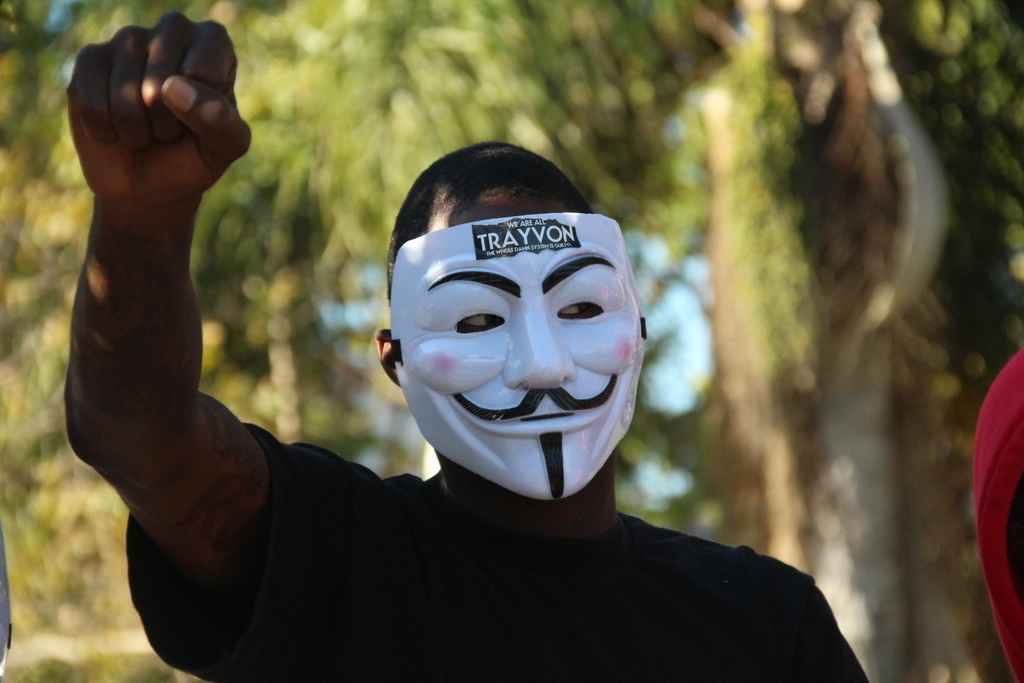 "Otherwise the next generation will already be deceased by the time I grow up."