Well, it looks like one person was particularly impressed by Taylor's win — none other than Beyoncé herself. Taylor took to Instagram on Friday to share a bouquet of flowers sent over by Bey.
"Wake up to flowers from the queen of grace & greatness Beyoncé and suddenly it's the best Friday EVER," Taylor wrote, alongside another photo of the flowers, featuring an appearance from her cat Olivia.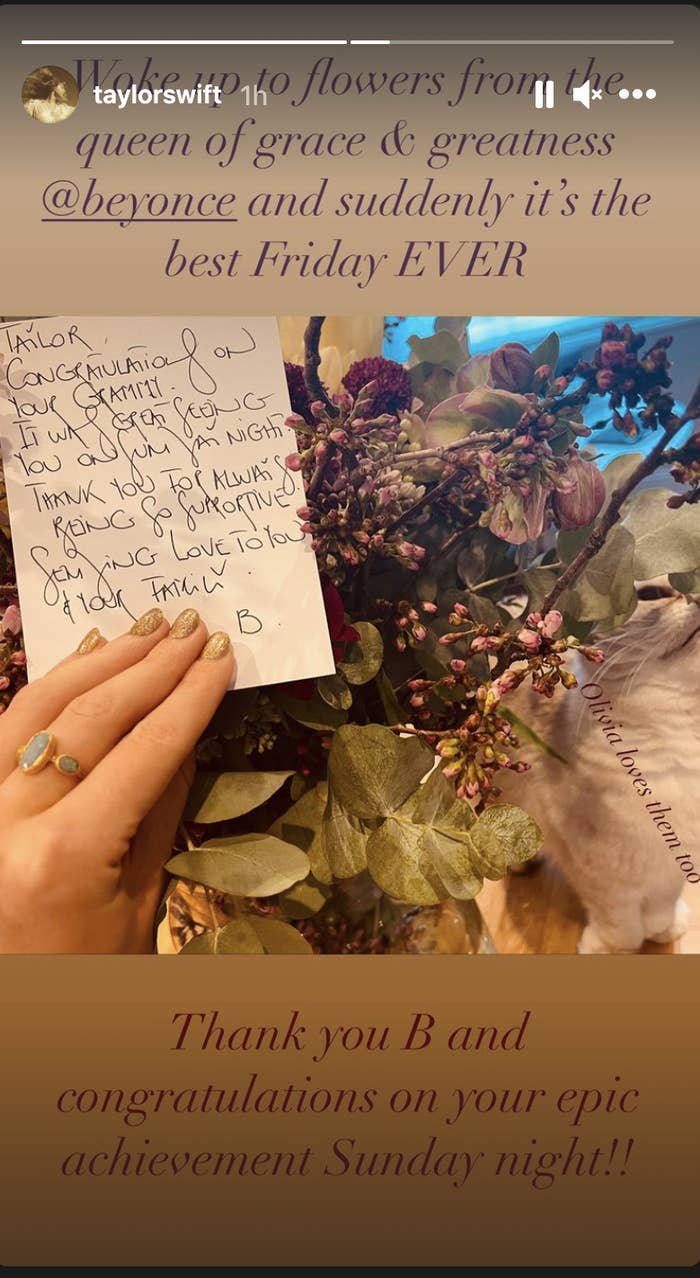 As for Beyoncé's note to Taylor, it read, "Congratulations on your Grammy. It was great seeing you on Sunday night. Thank you for always being so supportive. Sending love to you and your family, B."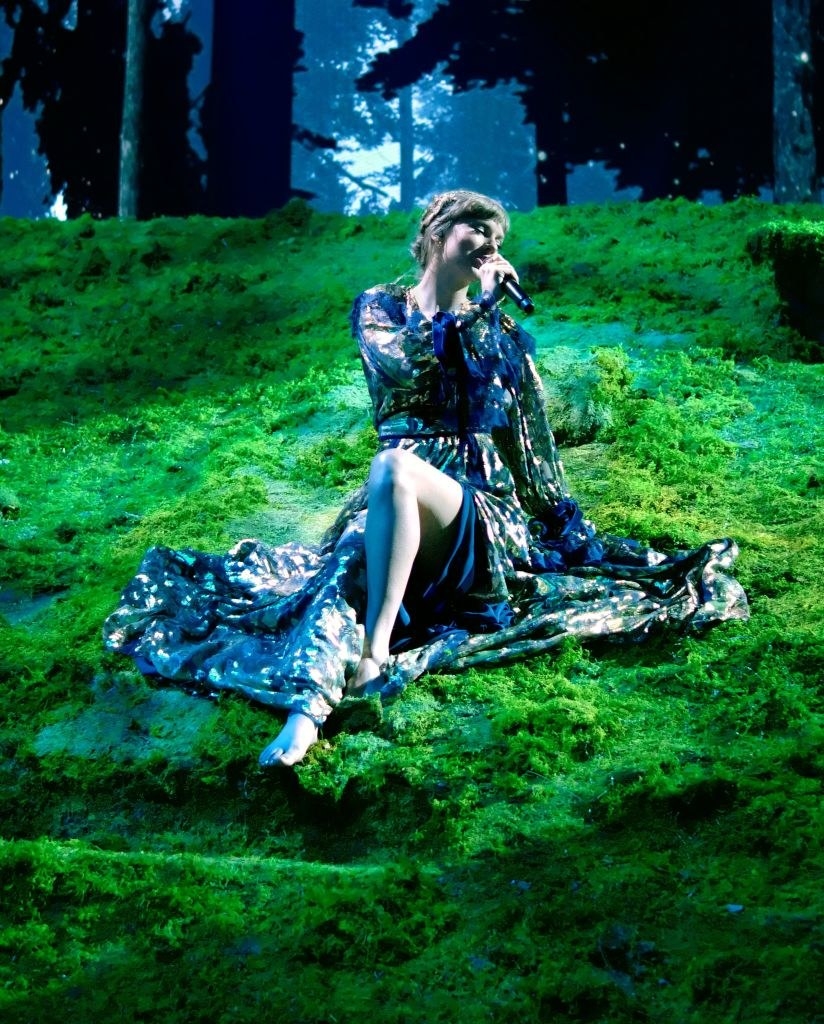 This isn't the first time Beyoncé and Taylor have shown support for each other.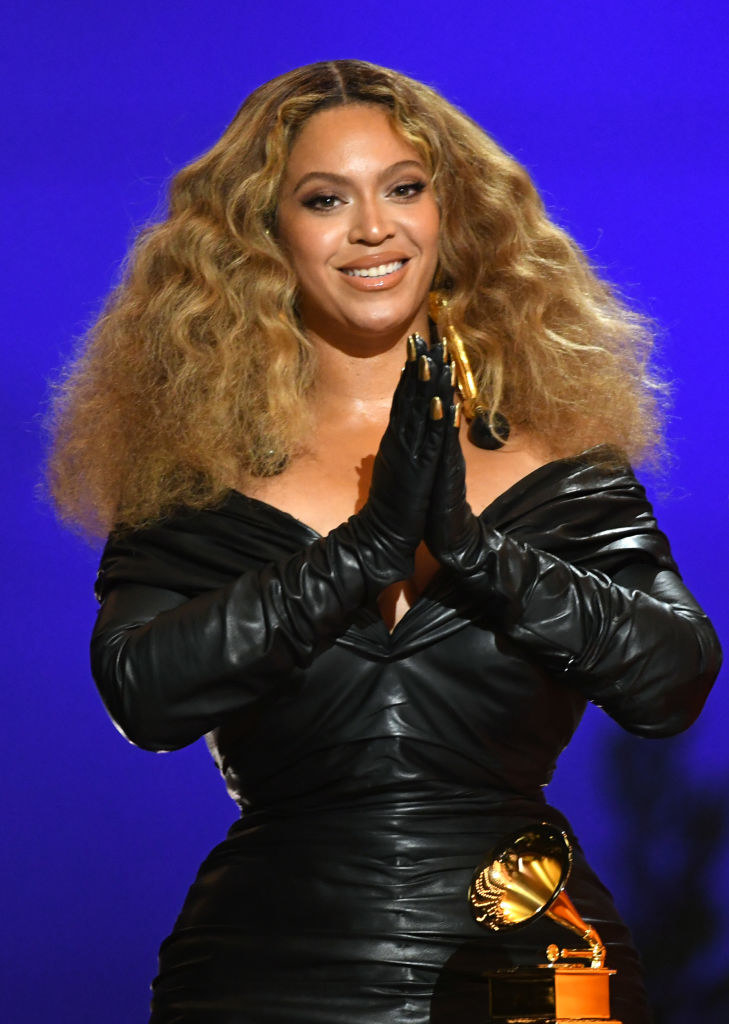 At the 2009 MTV VMAs, Kanye West interrupted Taylor during her acceptance speech to tell her Beyoncé should have won the award instead.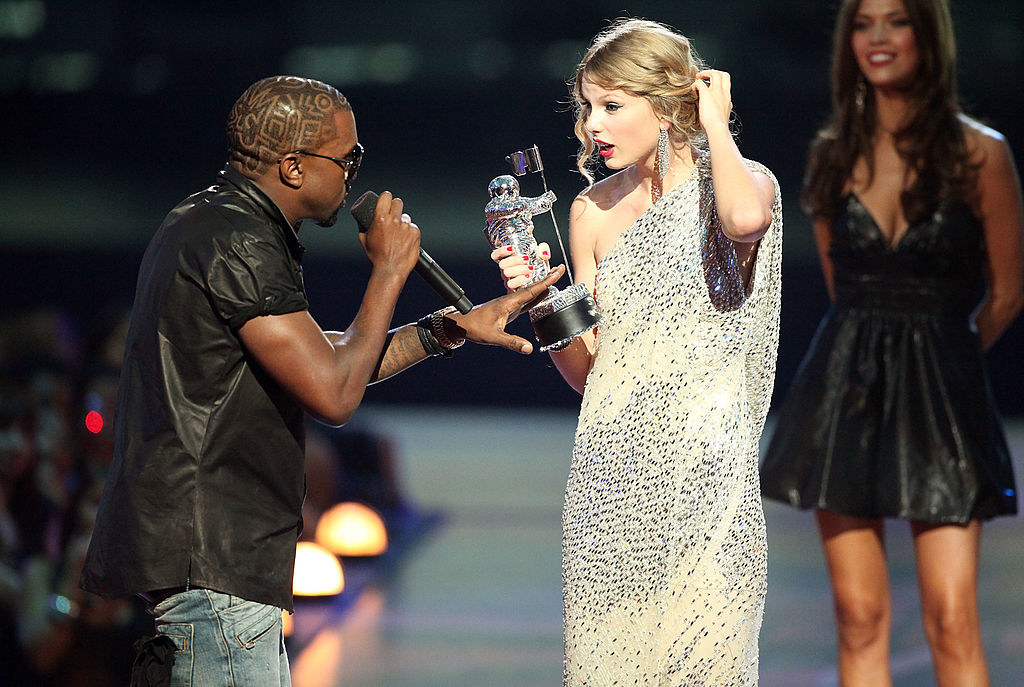 Then, in February 2015, Taylor said of Beyoncé, "I love her more than the normal amount. I try really hard not to like let [my fandom] get creepy. I just really channel it into a joyous admiration and appreciation."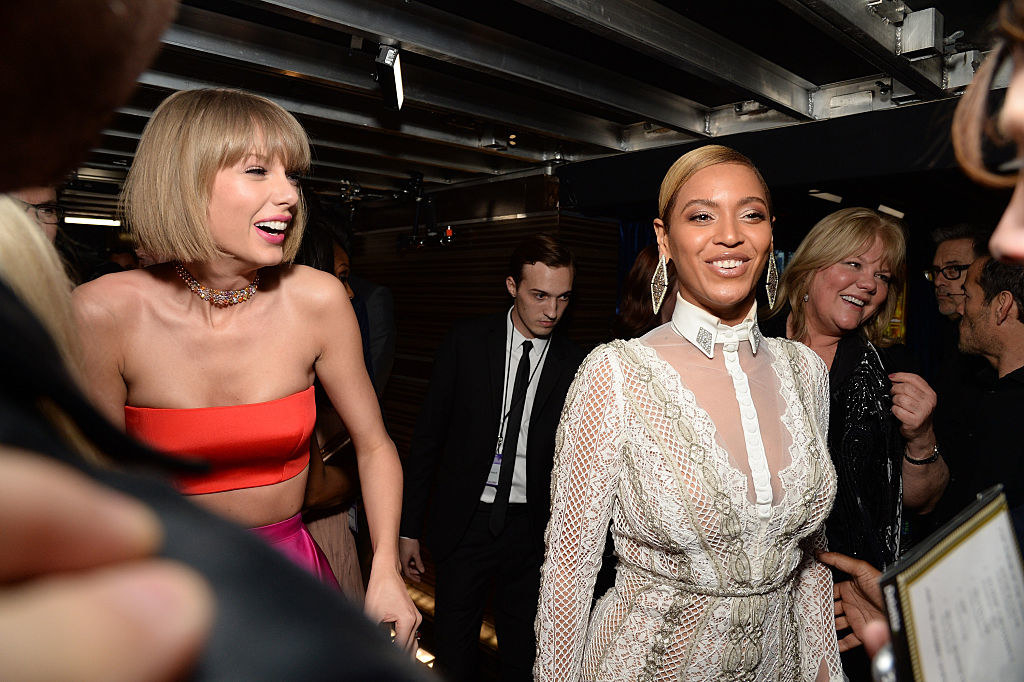 Taylor isn't the first celebrity to have received a bouquet from Bey — both Katy Perry and Megan Thee Stallion received flowers from her last year.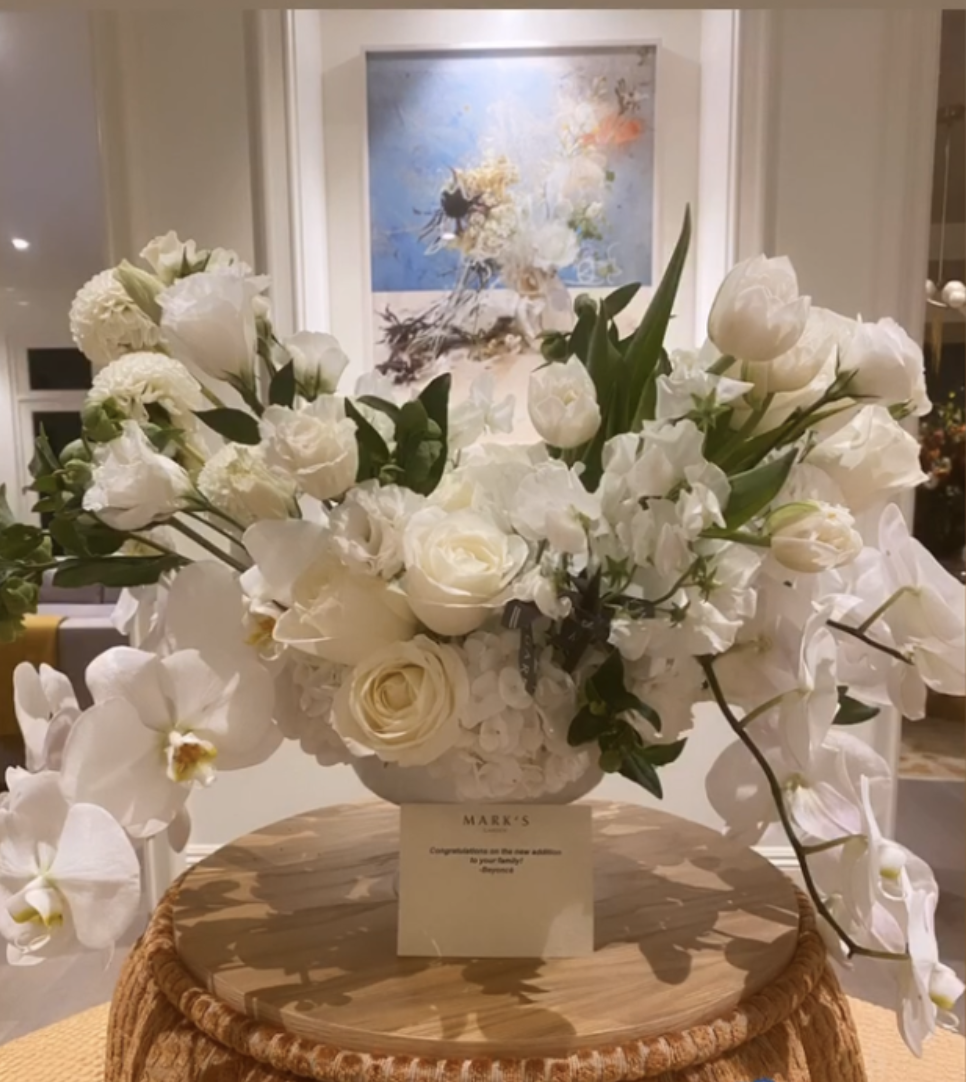 Congratulations to both Beyoncé and Taylor!