Blake Lively and Ryan Reynolds just joined the list of people who got the COVID-19 vaccine.
Blake shared a photo of her looking emotional while receiving the vaccine, writing in the caption, "Find you someone who looks at you like I look at the heroic nurse vaccinating me."
Whereas Ryan took a slightly different approach with his post, writing, "Finally got 5G."
Blake then continued the touching feelings on her Instagram story, where she thanked Jessica Malaty Rivera, science communication lead at the COVID Tracking Project, for "a year of scientific information and the confidence to make the decision to be vaccinated as soon as it was available to me."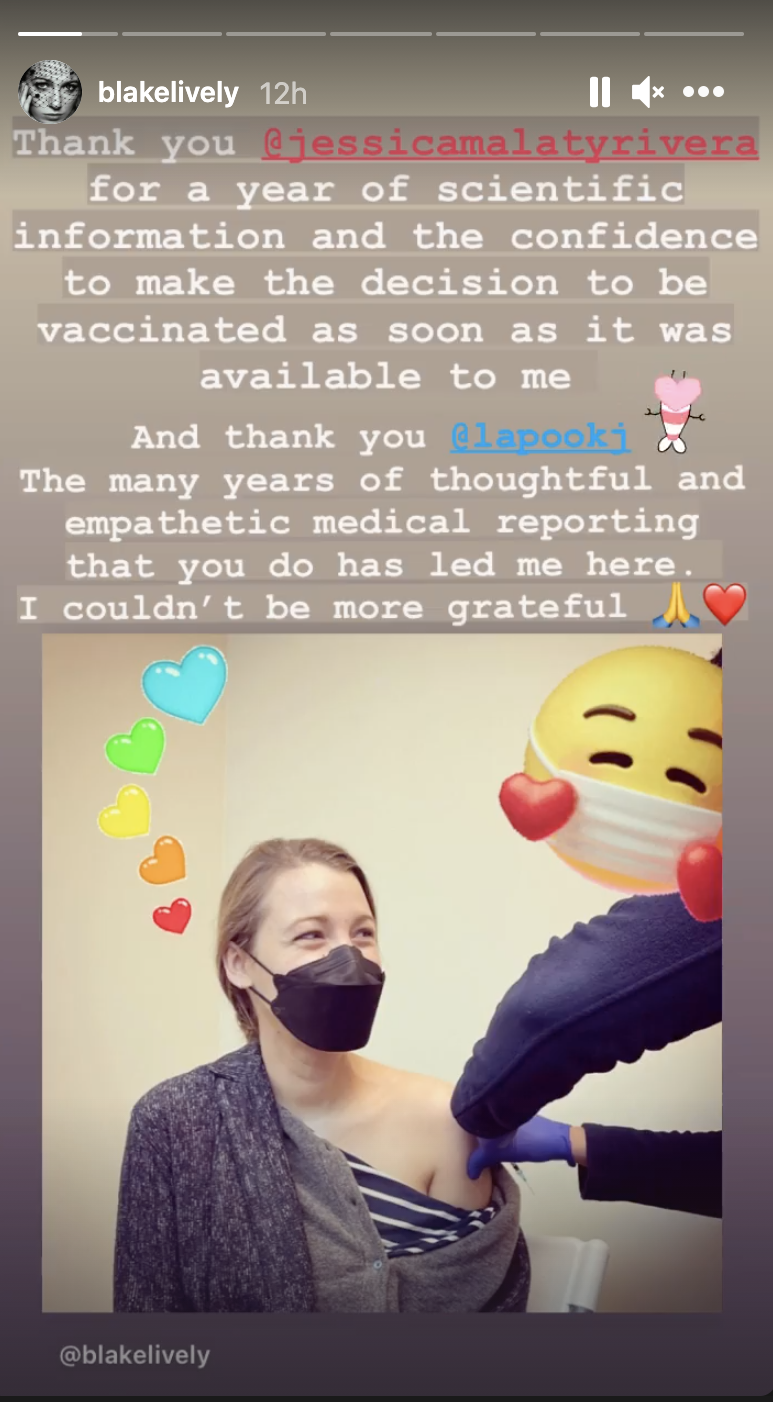 Meanwhile, Ryan also tagged Jessica Malaty Rivera, but instead went for the caption, "Science is sexy. This hat? Perhaps not."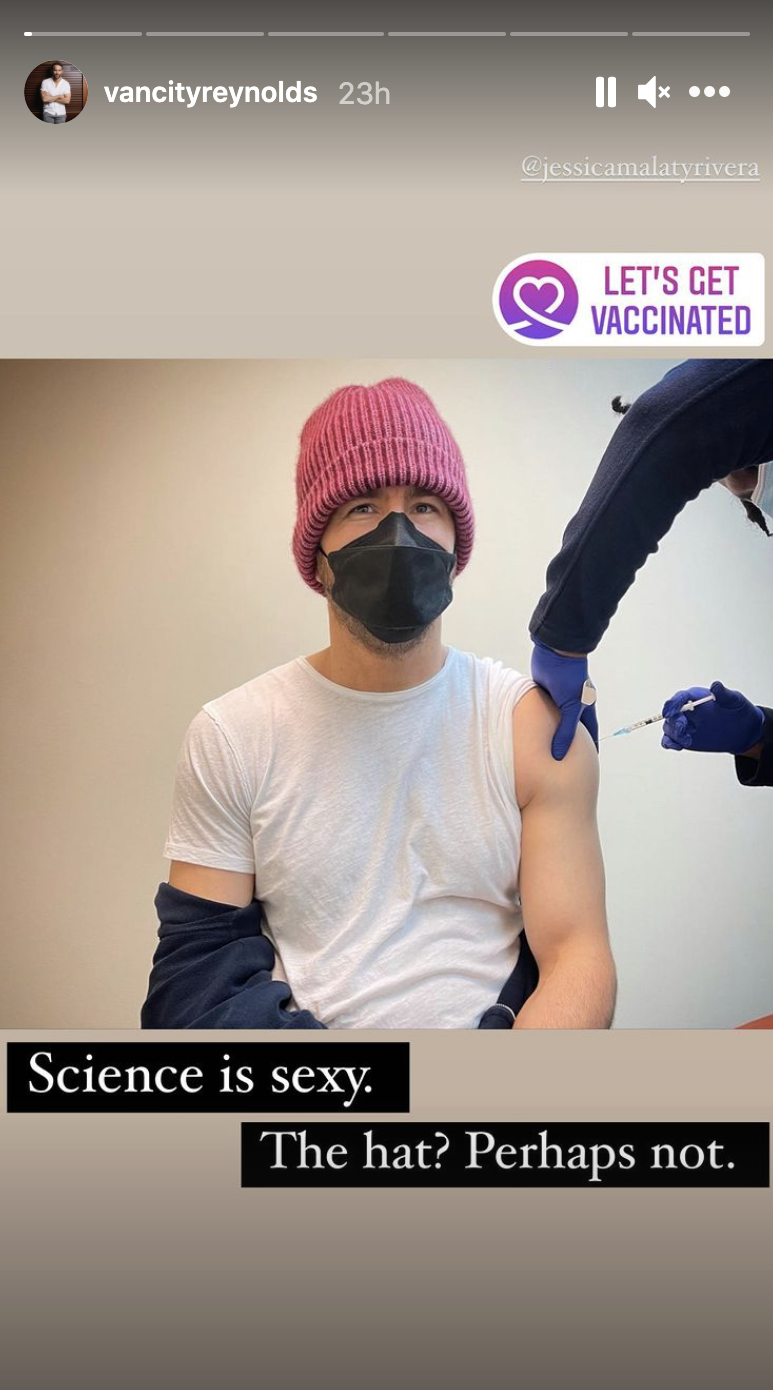 However, this wouldn't be a classic Blake and Ryan Instagram exchange without a spot of them lightly trolling each other.
Ryan shared a photo of his wooly hat next to an image of Blake in The Rhythm Section looking a touch...well, she's looked more glam.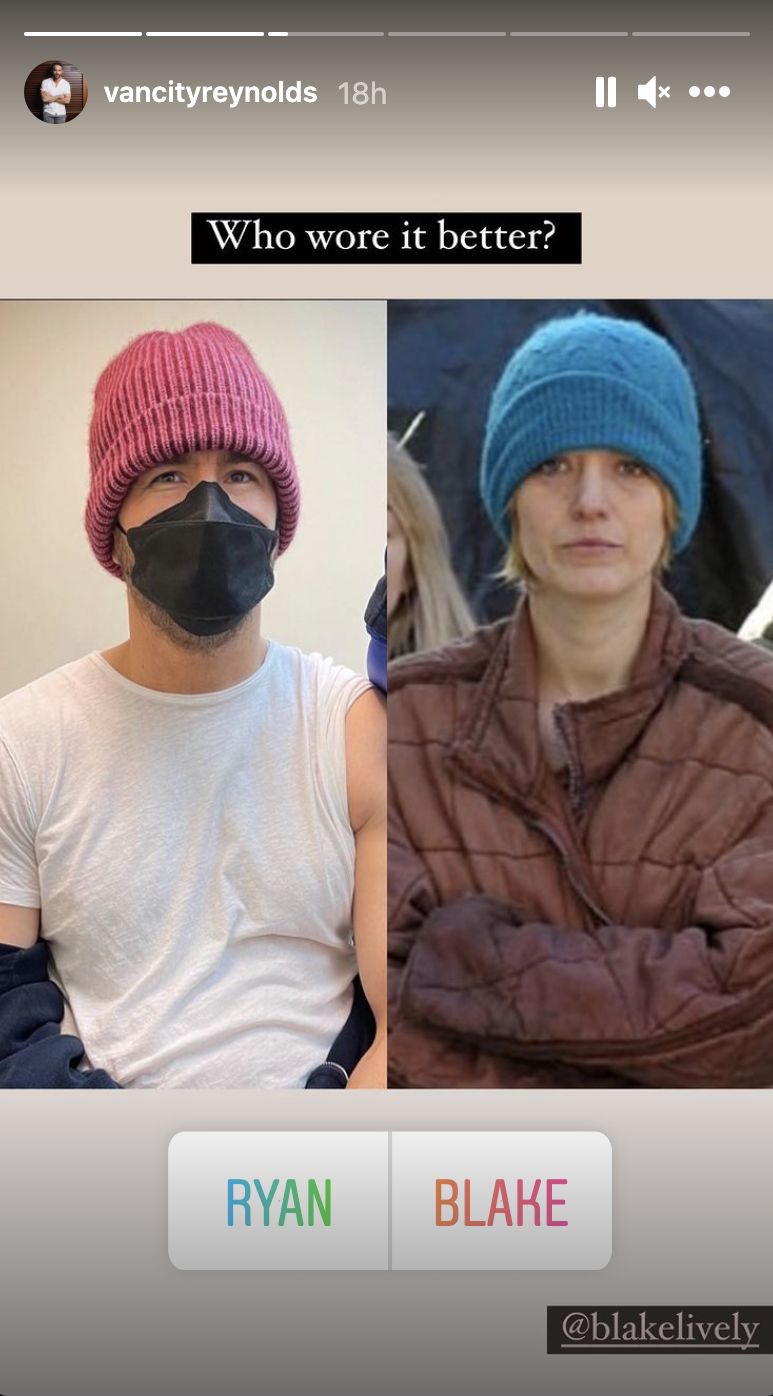 Of course, Blake wasn't one to let this fly by — she reposted the story with the caption, "My husband tryin' to troll me, while he's lookin' like a Bernie meme and Life Aquatic With Steve Zissou had a hot ass offspring. Good luck with this one."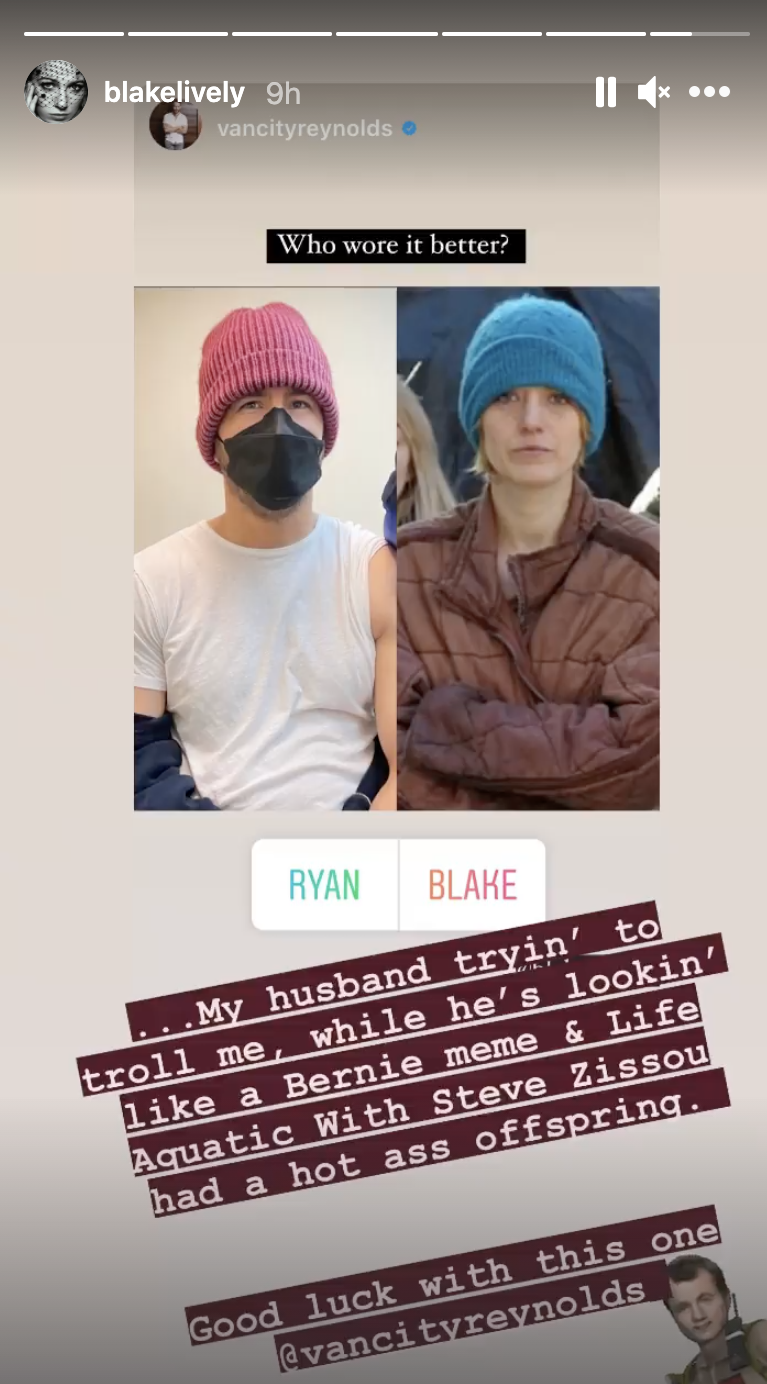 If either of those references went over your head, then these images should paint a pretty clear picture:
Of course, this isn't the first time Ryan and Blake have used a serious moment as an opportunity for a lil' social media joke — remember the time when Blake drew on her shoes in her post celebrating Ryan's first time voting in the US?
Ryan and Blake's family home is in New York, so it's possible that their vaccinations were in the state.