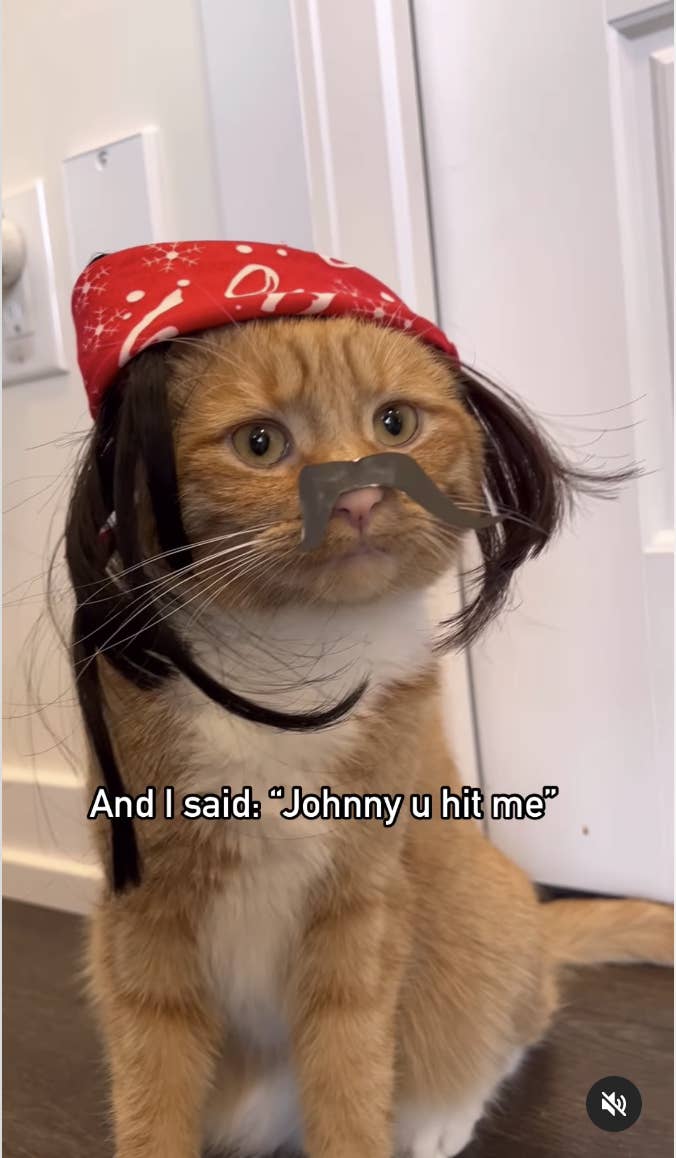 "I was walking out of the bedroom," the audio begins, as a cat dressed as Jack Sparrow hits another cat, wearing a blonde wig, with a small plastic hand. "He slapped me across the face. I turned to look at him and I said, 'Johnny, you hit me. You just hit me.'"
The TikTok, which was viewed at least 14 million times before it was taken down, features audio lifted from Amber Heard's testimony in the ongoing defamation trial with Johnny Depp. The trial has already seen extensive coverage, conjecture, and memeing on TikTok, but this week over 17,000 TikToks have used the viral audio where Heard recounts one incident of violence she experienced.
The audio has garnered a huge audience for creators looking to cash in on the trial — but domestic abuse advocates say the trending videos are triggering for survivors to see when casually scrolling TikTok.
"Gonna be honest, seeing people quickly turn 'Amber Heard should be held accountable' into 'this domestic abuse case is hilarious and Johnny Depp is completely innocent' is genuinely triggering and I hate that shit like this keeps popping up on my social media," wrote one person. "All the Depp/Heard stuff is so triggering and it's EVERYWHERE, it's my entire FYP on TikTok and I want to claw my eyes out," wrote another.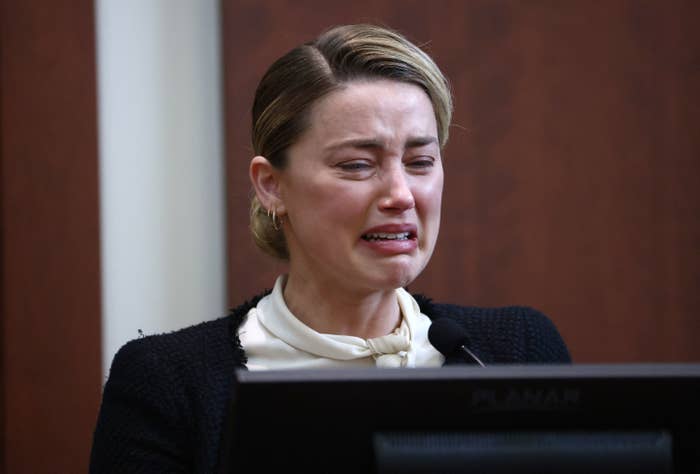 Two days of Heard's testimony, during which she said Depp physically and sexually assaulted her, are condensed into viral audio snippets that last seconds. A moment where Heard described noticing how dirty the carpet was the first time she said Depp hit her has also been given the viral parody treatment. Another clip of Heard saying "My dog stepped on a bee" has subsequently been turned into a series of videos where users will stitch the clip with their own rhymes, although absent is the context that Heard was describing happened in the days that followed after she said he performed a forced cavity search on her.
One TikTok user who has made multiple videos dramatically impersonating Heard's testimony is 25-year-old Alina Selina, who works at an influencer marketing company in Malaysia. Selina first went viral using the "Johnny you hit me" audio, gaining 8.1 million views and 1.6 million likes. She told BuzzFeed News that she became interested in the trial a few weeks ago, after seeing lots of videos, including parody ones, about it on TikTok.
"I didn't expect it to get so much attention. I didn't plan much," said Selina, who said she hadn't made many TikToks before. "People started asking for more, because apparently they liked the way I created it — my hand gestures, my facial expressions," Selina continued, saying that she thought: "OK, this is fun."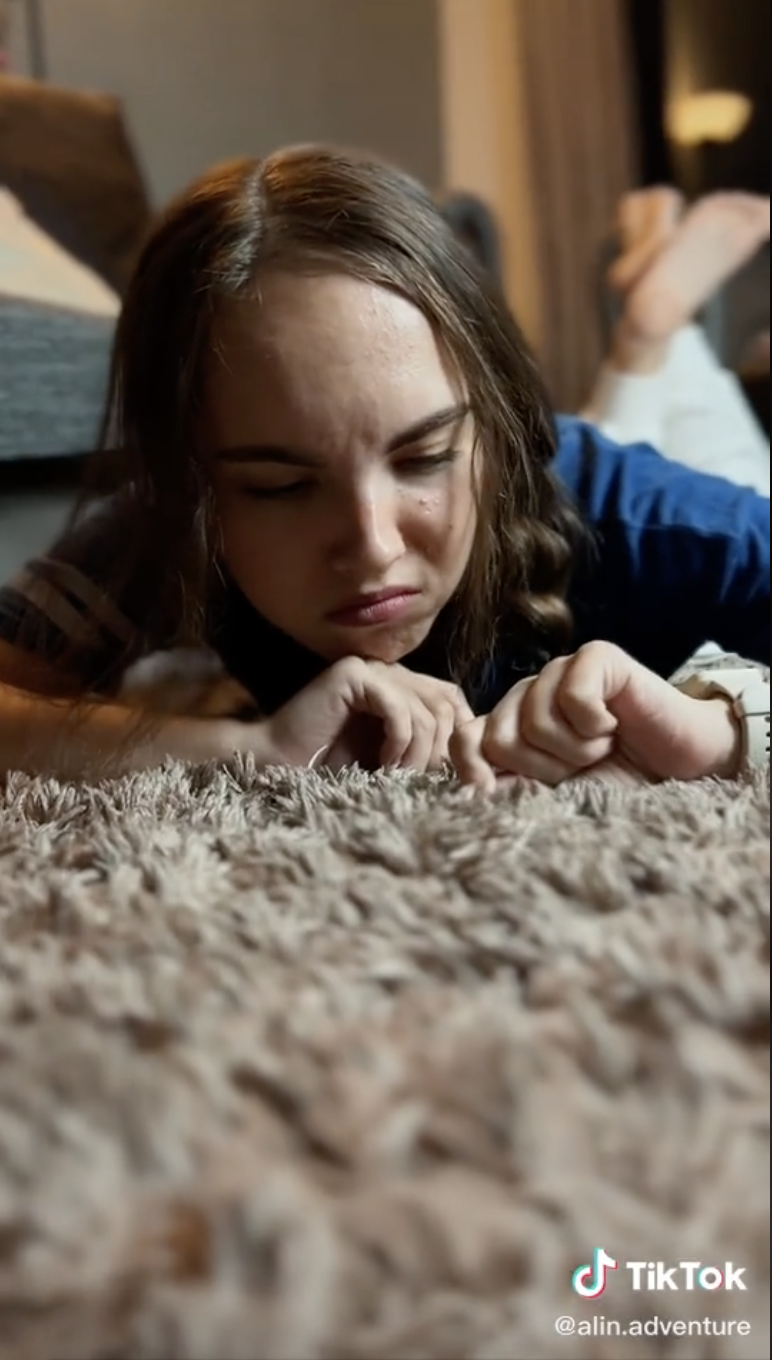 Another user who became more invested in the trial after seeing videos on their feed is 18-year-old Vincent Gigante, who currently has 2.1 million TikTok followers. The Depp fan's video of the trial — in which his girlfriend takes on the role of Depp, slapping him — gained 2.6 million views. "My girlfriend showed me the [other] videos going viral, and then I just figured out, why don't we do this sound and make it mad funny?" he told BuzzFeed News. "Everybody loved it, they were laughing, they loved it."
Gigante said he hadn't thought about how domestic and sexual violence survivors mightrespond to his parody video. "I would just tell them to forget it," he said, when asked what he would say to those who found this kind of content upsetting.
Selina said she's heard from abuse survivors about her videos who said they didn't trust Heard either because her response didn't align with their own experiences, but as domestic violence experts note, trauma is a complex topic and people respond in different ways.
"People don't understand the nuances of coercive control and domestic violence," Shanita Brown, a certified counselor and East Carolina University adjunct professor, told BuzzFeed News. "We have generations of people, like the younger generation, who will look at the videos and form their own opinion of what domestic violence is, or what it isn't."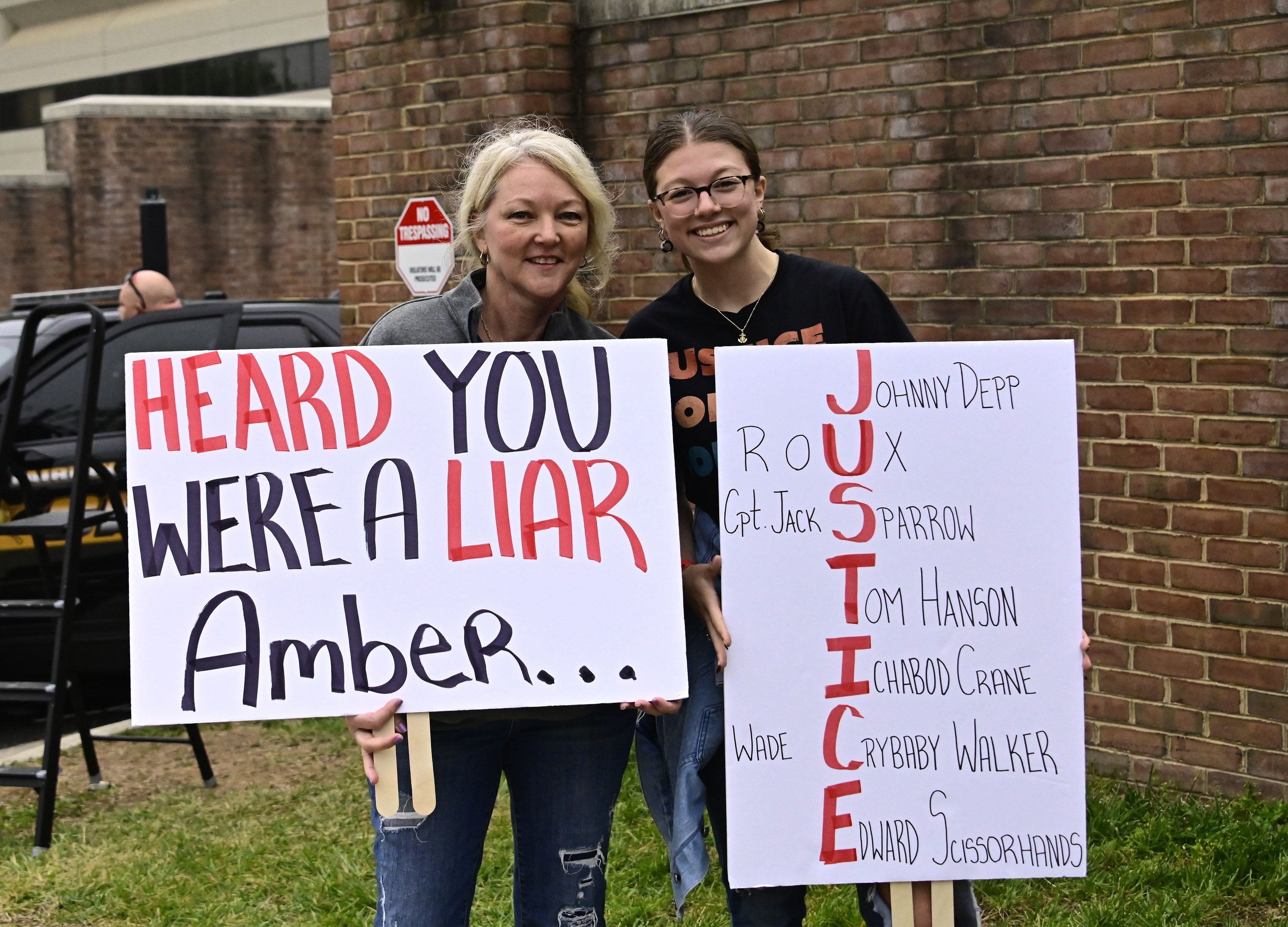 She said that trending audios like this make it a challenging time for domestic violence professionals because it means they need to continually reeducate people, end stigma, and "get it out to the masses that this is so complex."

Maureen Curtis, vice president of Criminal Justice and Court Programs at the victim assistance organization Safe Horizon, echoed Brown's concerns that these TikToks may prevent other victims from coming forward.
"It's making a joke of domestic violence and domestic violence is very serious. There are people who are dying because of violence in the home," she said. "Any kind of joking around about this is terrible. I think what that says to survivors is that nobody takes you seriously."
Any kind of content surrounding domestic violence and sexual assault runs the risk of triggering victims, which Brown said can include "exacerbating anxiety, depression, PTSD symptoms, shame, and guilt."
When asked about the audios, a spokesperson for TikTok said that they are removing videos surrounding the trial that violate their policies, which in their community guidelines prohibits "expressions of abuse, including threats or degrading statements intended to mock, humiliate, embarrass, intimidate, or hurt an individual." That supposedly includes "content that disparages victims of violent tragedies," although thousands of videos using the Heard audio remain. TikTok would not say how many videos related to the trial they had removed.
One such video that appears to have been removed was the cat video created by the account @heyitsgingerandpepper (although the video is still live on Instagram) and which has been written about it in various media reports. The creator behind the account declined to be interviewed for this story, but said in a direct message, "We move on to the next one. I'm not too concerned about anything. I'm just here to create content and make people laugh and smile."
As the Heard and Depp trial is set to resume next week, the full implications of these kinds of parodies will continue to unfold.
"Survivors are watching. They're looking at their friends — My family members shared this? They're casting doubt on Amber? They're figuring out ways that Oh, you may side with the abuser," said Brown. "Abusers are looking at these videos as well, and they are finding creative ways to use it as a tool to further victimize."