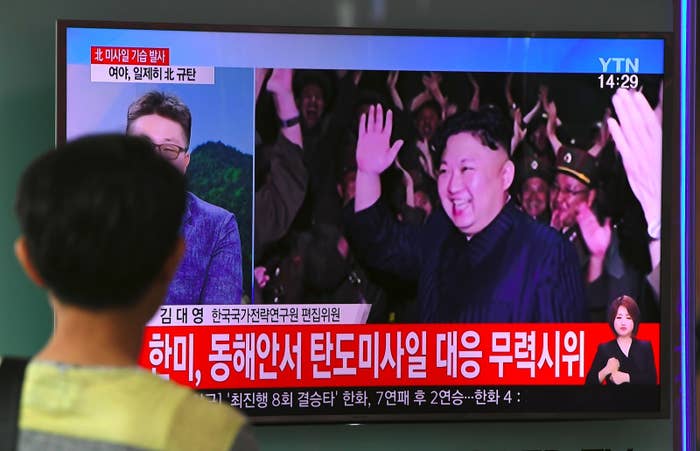 After 12 successful North Korean missile tests this year, including the most recent one that made it clear almost no part of the United States lies outside North Korea's range, administration policy remains focused on one unrealized hope: that something the US does will provoke China into dealing with the situation.

White House press secretary Sarah Huckabee Sanders told reporters Tuesday that "we are keeping all options on the table" in the face of the July 28 test of North Korea's Hwasong-14 missile. Marine Gen. Joseph Dunford, chairman of the Joint Chiefs of Staff, added that "military options" were among those.
But two Defense Department officials told BuzzFeed News that "kinetic options," Pentagon-speak for explosions and other aggressive actions, were not high on that list. Instead, the actions the military has taken so far are designed primarily to provoke China to diplomacy.
To put it in other words, as North Korea hones its missile prowess, the Trump administration is still putting its faith in China, in spite of what President Trump himself has called that nation's disappointing efforts on North Korea.
After North Korea's July 28 test of a Hwasong-14 intercontinental ballistic missile that flew 2,300 miles (3,700 kilometers) straight up and down over 47 minutes, the equivalent of nearly 6,500 miles (10,400 kilometers) had it been fired at a lower trajectory, the US military undertook a series of actions to look tough but not spur a military conflict.

It launched a barrage of tactical missiles into the waters off the South Korean coastline. It flew two supersonic B-1B bombers over the Korean peninsula. And it tested the THAAD anti-ballistic missile system two days after Friday's launch.
Collectively, the actions were to remind China of the US's willingness to use force in hopes of prompting China to act rather allow potentially destabilizing US actions in the region.
"We want the Chinese to reassess their calculus," a US official explained to BuzzFeed News.
But the actions were remarkably similar to what the US has done at other junctures in the North Korean missile drama, and their effectiveness is certainly open to challenge.
For example, the THAAD anti-missile system can't stop an ICBM like the one North Korea tested July 28. And the US test of that system was scheduled months before the most recent North Korea launch.
Yet Navy Capt. Jeff Davis, a Pentagon spokesman, included the THAAD launch in a list of US military responses to the North Korean test. Pentagon officials remain confident THAAD agitates the Chinese, who fear its deployment in the region could be used to spy on its own systems.
Last month, the South Korean government suspended the deployment of the THAAD system in what was widely seen as a nod to China's concerns.
"l tell you this: A lot of people questioned the need for THAAD, they questioned the requirement for us. But the North Koreans are being far better spokespeople on that than we're capable of. They're making the case for us, rather effectively," Davis told reporters Monday. That day, South Korea's defense minister reportedly said he wanted to resume THAAD deployment and maybe even expand it to other sites.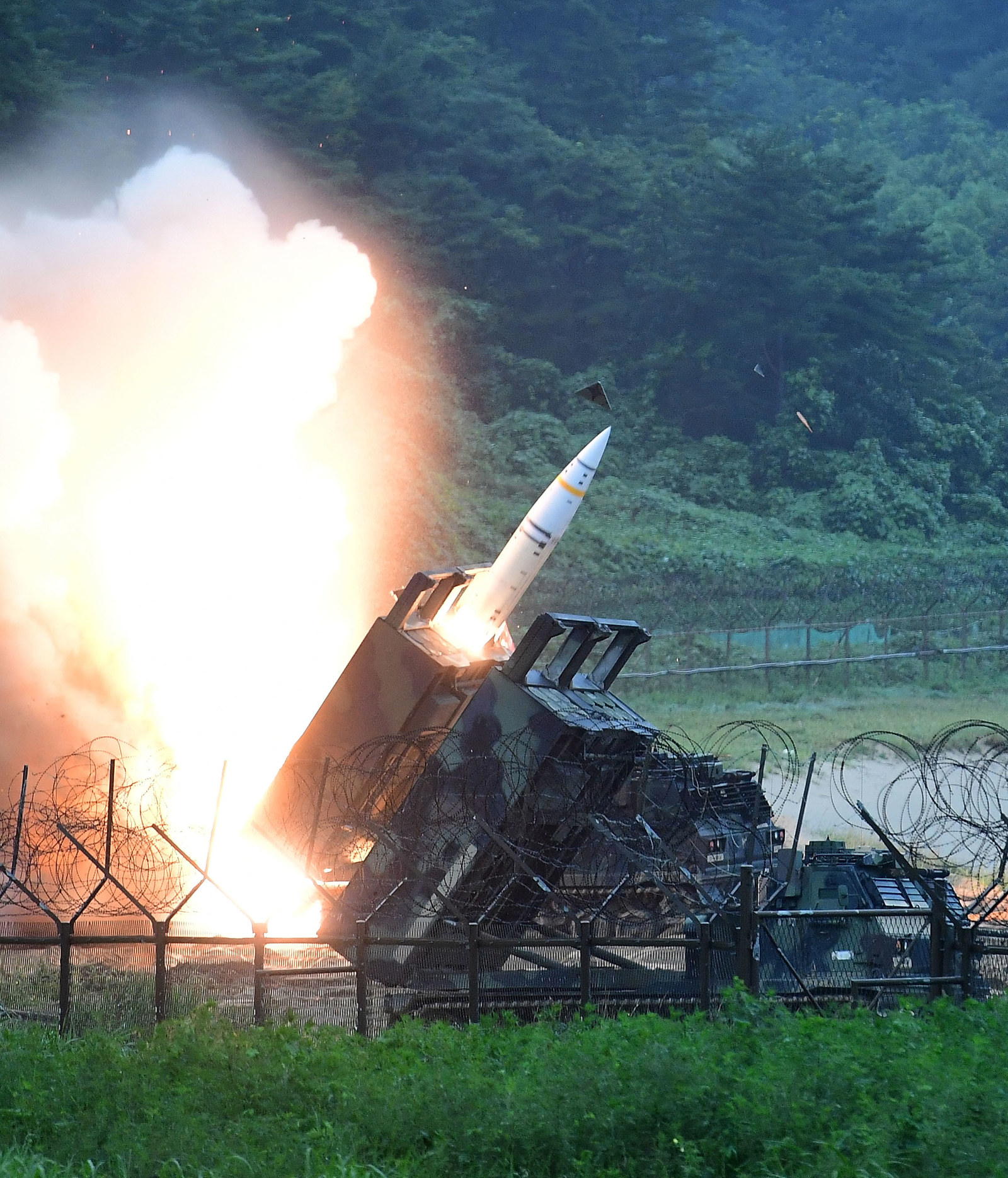 The US B-1B bombers' flight over the Korean peninsula also sent a message to China: The US is not alone in its challenge to North Korea. The US bombers were accompanied by two Japanese F-2 fighter jets as they left Japanese airspace and were joined by four South Korean F-15 fighters over the Korean Peninsula – a formation intended to signal to the Chinese that the three sometimes fractious allies are united when it comes to North Korea's missile program. Just three months ago, South Korean President Moon Jae-in won office, in part, by saying he favored talks with North Korea, an approach favored by China.
Finally, the US Army fired 13-foot-long surface-to-surface missiles from the Army Tactical Missile System, or ATACMS, into South Korea's territorial waters. Offensive weapons known for their precision, the barrage was intended to signal US willingness to defend South Korea.
And yet there are no signs China was moved. "No matter how capable China is, China's efforts will not yield practical results because it depends on the two principal parties," said Liu Jieyi, China's ambassador to the United Nations, referring to the US and North Korea. "They hold the primary responsibility to keep things moving, to start moving in the right direction, not China."
US officials take solace for now in their belief that North Korea has yet to demonstrate the ability to make a nuclear weapon small enough to fit on the tip of a missile. While acknowledging that the latest test showed that North Korea can now reach nearly the entire US mainland with a missile – not just Alaska, as they thought after the July 4 test – they also believe the North Koreans have yet to show their missiles can reenter the Earth's atmosphere in a controlled fashion.
But how long before the North Koreans cross those two hurdles? In the meantime, the US strategy remains to depend on a China with little apparent interest in solving the problem.
Nikki Haley, the US ambassador to the United Nations, made that dilemma clear in her tough talk on why she wouldn't call for an emergency meeting of the UN Security Council after the July 28 test, something she'd done after a similar but less alarming test on July 4.
"An additional Security Council resolution that does not significantly increase the international pressure on North Korea is of no value," she said. "In fact, it is worse than nothing, because it sends the message to the North Korean dictator that the international community is unwilling to seriously challenge him. China must decide whether it is finally willing to take this vital step."
What happens if China never is willing to take that step? Melissa Hanham, senior research associate for the East Asia Nonproliferation Program at the James Martin Center for Nonproliferation Studies, told BuzzFeed News the Trump administration must consider opening direct talks with North Korea.
"The longer we wait, the worse option both a war will be and a negotiation will be," she said.
That may be the motivation behind Secretary of State Rex Tillerson's statement Tuesday that the US is willing to talk with North Korea, though he conditioned such talks on North Korea giving up its nuclear weapons program.
"We are not your enemy, we are not your threat, but you are presenting an unacceptable threat to us and we have to respond," Tillerson said, addressing North Korea directly. "We would like to sit and have a dialogue about the future."