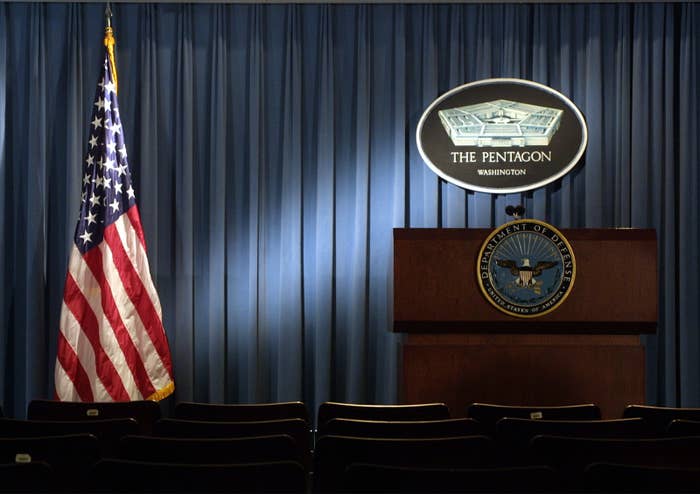 Months before the White House stopped regularly hosting televised briefings, the Pentagon had already made the transition, keeping its briefing room dark more often than any time during the wars in Iraq and Afghanistan.
The Pentagon press secretary has yet to hold an official briefing, three months after Defense Secretary Jim Mattis's assistant for public affairs, Dana W. White, was sworn in. It's worth noting that the White House's new communications director, Anthony Scaramucci, appeared before television cameras on Friday, his first day on the job.
Mattis and Marine Gen. Joseph Dunford, the chairman of the Joint Chiefs, have held only two on-camera briefings in the six months of the Trump administration; their predecessors in previous administrations regularly provided public briefings. Top commanders of the wars in Afghanistan and Iraq, weekly on-camera briefers in previous administrations, no longer regularly appear behind the Pentagon's once-familiar wooden podium with its light blue curtain and building logo background; they've dispatched their spokespeople instead.
Like the White House, the Pentagon has increasingly limited its top officials' exposure to potentially hostile on-camera questioning from reporters. That means that instead of presenting a high-level view of military developments to the public on a regular basis, senior military officials are talking to smaller audiences in formats that aren't available to the average voter.
In some ways, Mattis arguably has been more accessible than his recent predecessors, regularly engaging in conversations with reporters by visiting the press area in the building, and even going so far as to grant a high school student's request for an interview.

But overall, reporters — and through them, the public — have less access to war commanders at a time when the Trump administration has given those commanders more autonomy to conduct wars. That has left the commanders free not to explain their decisions publicly — a freedom that was not available to their predecessors, who had less autonomy.
Many commanders privately say they see formal press briefings as potential land mines, where one misstatement could end their careers. Some point to the administration's ongoing reviews of the wars against ISIS and in Afghanistan to justify their public absence, saying they don't feel comfortable speaking until there is a new, stated policy.
As commanders answer fewer questions in public, the public's ability to view what's happening on the front lines is also in decline. Reporters are not allowed to embed with US forces in Iraq and much of Afghanistan, as policy forbids reporters from traveling with Special Forces, who increasingly make up the US presence in those wars. The Pentagon says it will no longer provide precise numbers of troops deployed as it considers committing more troops to Afghanistan and has expanded the number of forces in Iraq and Syria; its discussion of deployments will be limited to unit designations such as brigades or battalions, terms that suggest approximate numbers but that are not well understood by the general public.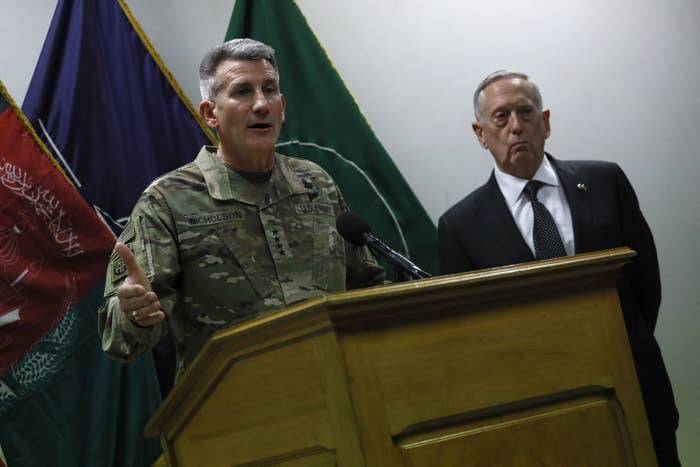 Other decisions have hindered the public's ability to track the wars' progress. Army Gen. John Nicholson, the top commander in Afghanistan, has ordered the military not to release news that Americans have been killed in Afghanistan until 24 hours after next of kin have been notified. The order reversed the way the military has handled word of combat deaths since the Vietnam War, and ended the public's ability to stay abreast of battlefield casualties in real time. It's also given the Taliban a leg up in the propaganda battle. The Taliban falsely reported on July 13 that US troops had been killed in combat, an assertion that under Nicholson's new directive could not immediately be refuted.
Nicholson himself last briefed the Pentagon media on Dec. 2, and no spokesperson has briefed from Afghanistan since. Nicholson last testified on Capitol Hill in February and held a news conference with Mattis in April in Kabul, but that was to a select group of reporters traveling with Mattis.
Reporters are not completely cut off. Army Lt. Gen. Stephen Townsend, the commander of the war against ISIS, has kept a more public profile, leading three news conferences so far this year. The Pentagon conducts an on-the-record briefing at least once a week, led by Pentagon spokesperson Navy Capt. Jeff Davis.
Some commanders also meet privately with reporters, allow them to travel with them, or take them on battlefield tours. But the results of those individual efforts are often displayed by only a single news outlet, not the many represented at the Pentagon. A case in point is Army Gen. Joseph Votel, commander of US Central Command, who gave an in-depth interview this week to the Tampa Bay Times — essentially Florida-based Centcom's hometown newspaper — but has appeared only once this year in the Pentagon briefing room, to discuss the April missile strike on Syria.
Supporters of regular briefings throughout government note televised encounters with reporters not only inform the public, but are symbolic of government transparency. And sometimes, the encounters shed light on policy flaws that can then be addressed.
"The briefings are going to get ugly every now and then, especially if the policies or the decisions aren't sound or cannot be effectively defended. But that's healthy for the people those policies affect, as well as for the policymaking process itself," retired Rear Adm. John Kirby, a CNN analyst and former Pentagon and State Department spokesperson, wrote last month about the curtailed White House briefings. "Doing them every day and on camera keeps the administration current and relevant with the world around it. It's not just about reacting to events, it's about helping shape those events by inserting the voice of the American government proactively, authoritatively and peremptorily."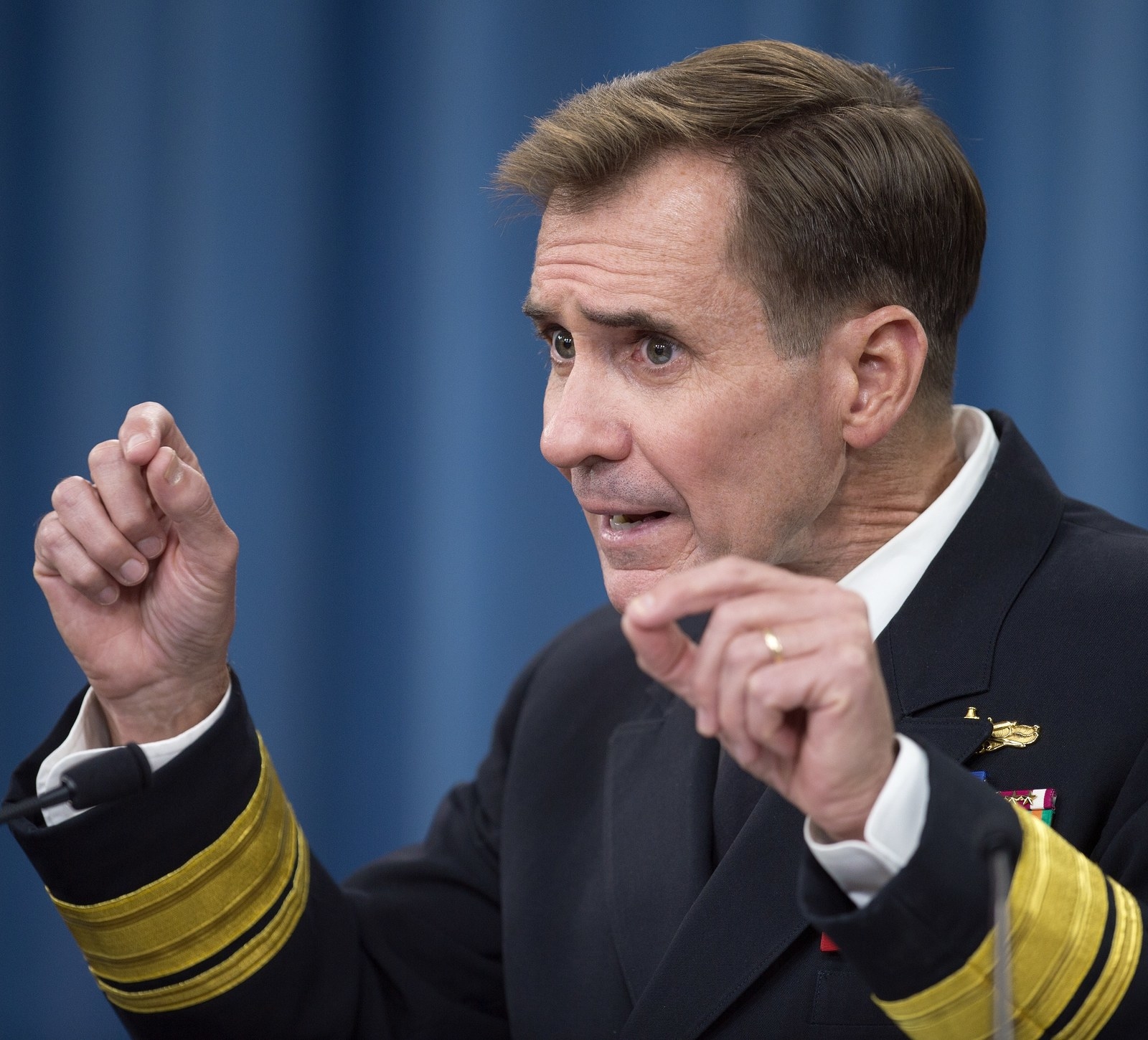 At the Pentagon, Kirby briefed on-camera weekly; at the State Department he briefed several times a week.
In previous wars, some commanders have embraced media engagement as a way to shape public perception of their leadership. In 2007, at the height of the Iraq War, then Army Gen. David Petraeus regularly engaged with the press — by inviting them to travel around Iraq with him, in media briefings, in one-on-one interviews, and in private conversations.
Douglas Wilson, who led the department's public affairs office from 2010 to 2012, said he served at a time when generals like Petraeus were eager to speak publicly. That was also before Twitter created a frenzied 24-hours-a-day news cycle.
Wilson said he is empathetic to one-time military officers, like Mattis and Secretary of Homeland Security John Kelly, who now find themselves in jobs traditionally held by civilians whose jobs hinged on their public profile. But he said war commanders must find a way to be more visible.
"I don't fault them. I think the circumstances in which they are operating are different than even five years ago. I think those who are now in positions of power are probably erring on the side of caution in order to ensure that no mistakes are made on the battlefield or in terms of implementing strategy," Wilson said. "What would continue to work is regular interaction between the press and those military officers conducting the wars. Those are people who can articulate why we are there better than anybody else."
Perhaps the first general in the post-Vietnam era to embrace the modern media was Army Gen. Norman Schwarzkopf, who famously held a pointer to a map positioned on an easel to explain the military's strategy during the 1991 Gulf War.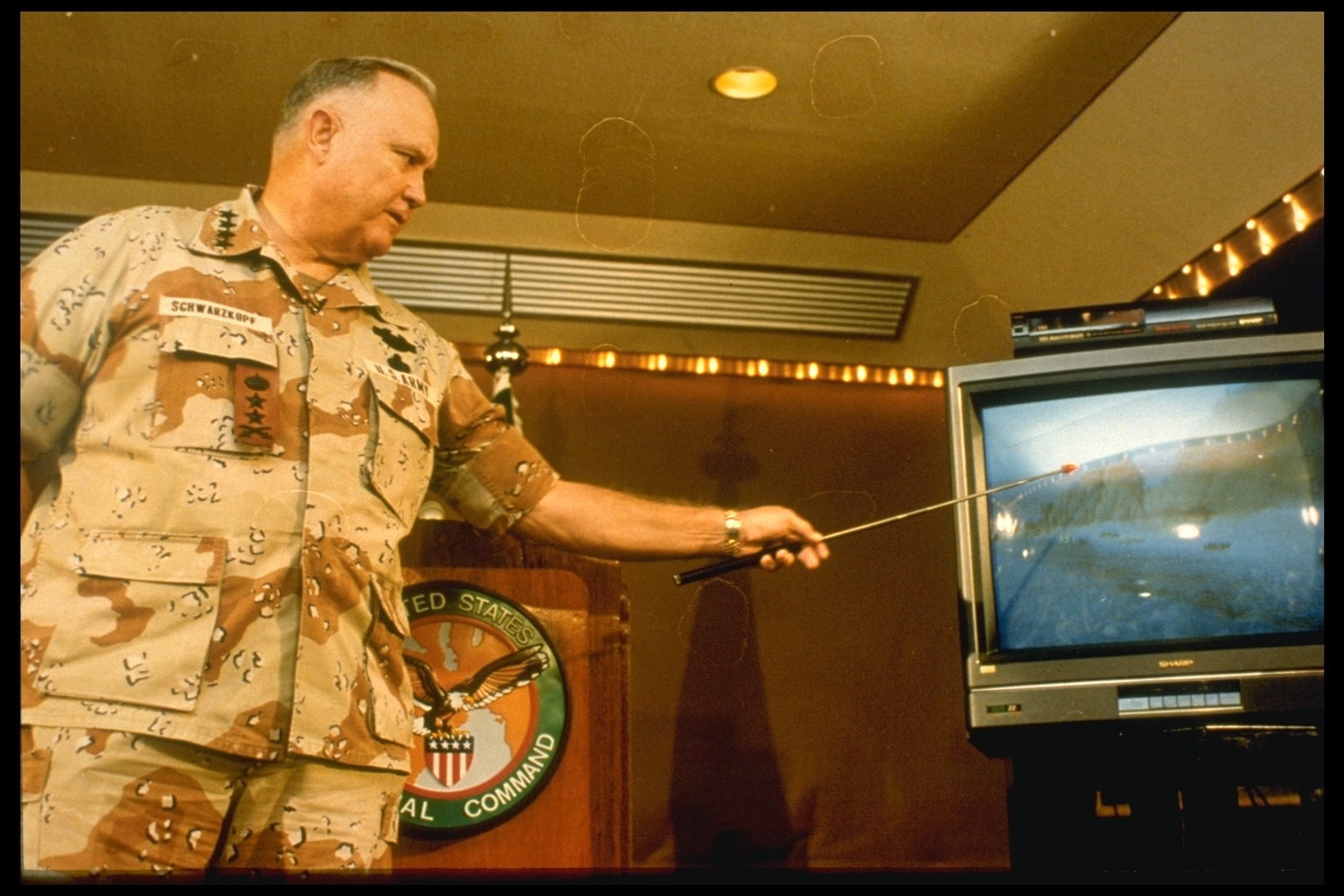 In a 1996 Frontline interview, Schwarzkopf said he didn't want to be the face of that war, but that after eight days of combat reporters were complaining they had no access to commanders. So his civilian bosses in Washington ordered him to hold a news conference.
"I walked into the room and I was absolutely floored by the number of people that were in the room to begin with, and I can remember along the back wall was this bank of television cameras, I mean, arrayed across the entire back wall, and I was sort of taken aback by the whole thing," Schwarzkopf said.
Schwarzkopf, who died in 2012, said in the interview that he was acutely aware of the strategic drawbacks of such public encounters.
"Probably the principal memory I have of that is people kept pressing me for locations and capabilities, you know, 'Where are the troops located, what can the troops do?' and that sort of thing. And obviously that's information that I couldn't give them because, we already knew that Saddam Hussein had...television right in his own command post, and anything I was saying in television cameras, of course, was going right into the Iraqi command post. So I kept saying, you know, 'I'm not going to give you that information!'"
With fewer generals talking, Mattis has emerged as the face of his department. He frequently meets with the press to discuss policy, at times without consulting his staff beforehand. Like the president's use of Twitter, Mattis approaches public affairs with the confidence that he is his own best spokesperson, and he visits with reporters at least once a week to answer questions about pressing national security matters.
But because he has passed authority for the day-to-day conduct of war to his subordinates, he's not always knowledgeable about what was behind major military decisions. That was the case when Nicholson, on his own, decided to drop a 22,000-pound bomb, the largest non-nuclear ordnance available, on an ISIS cave complex in Afghanistan. Mattis, who was not consulted on the use of the bomb, could not fully explain what went into the decision.
The last time the Pentagon saw a new administration was in 2009. In June of that yeah, then-secretary of defense Robert Gates and Navy Adm. Mike Mullen, the chairman of the Joint Chiefs of Staff, held a press briefing. Then-Army Gen. Raymond Odierno, then-commander of US troops in Iraq, also gave an on-camera briefing, as did the major general who was Odierno's deputy. Two major generals serving in Afghanistan also briefed reporters that month. Then-press secretary Geoff Morrell appeared behind the Pentagon podium three times that month.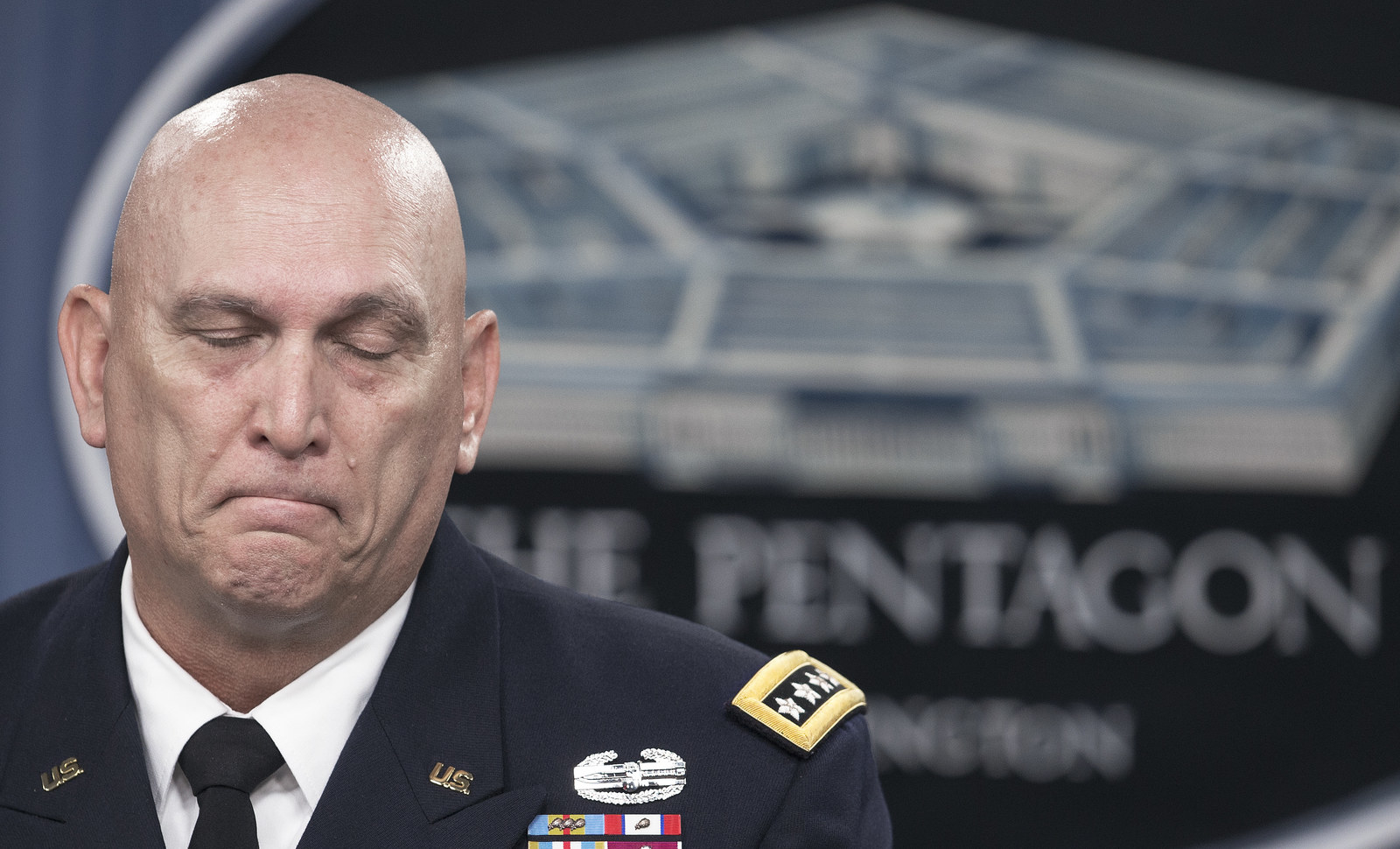 By comparison, last month, one major general serving in Iraq briefed reporters. The top spokesperson for the US war in Iraq and Syria briefed reporters four times. Neither Mattis nor Dunford held a formal briefing, nor did anyone from Afghanistan. Instead, Mattis spoke several times to the select reporters who traveled with him en route to Europe, and conducted two news conferences overseas alongside European defense ministers he was visiting.
In June 2009, Gates also appeared with his Philippine counterpart and answered two questions from American reporters and two from Philippine reporters, a frequent format during such visits. There is no such formal questioning when Mattis meets with defense ministers at the Pentagon. Reporters are invited to shout questions at the secretary and his guest as they are seated at a table for the start of their meeting but answers to more than a couple of questions are rare in such a setting.
Asked why Mattis does not conduct Pentagon press conferences, spokesperson Davis told reporters on Monday that Mattis "likes to communicate with small groups" and does not like a large public profile. The retired Marine general conducted himself similarly during the war in Iraq, where reporters remember a commander who not only went to the front lines with his troops, but took reporters along. He also didn't hold regular press briefings when he was US Central Command commander.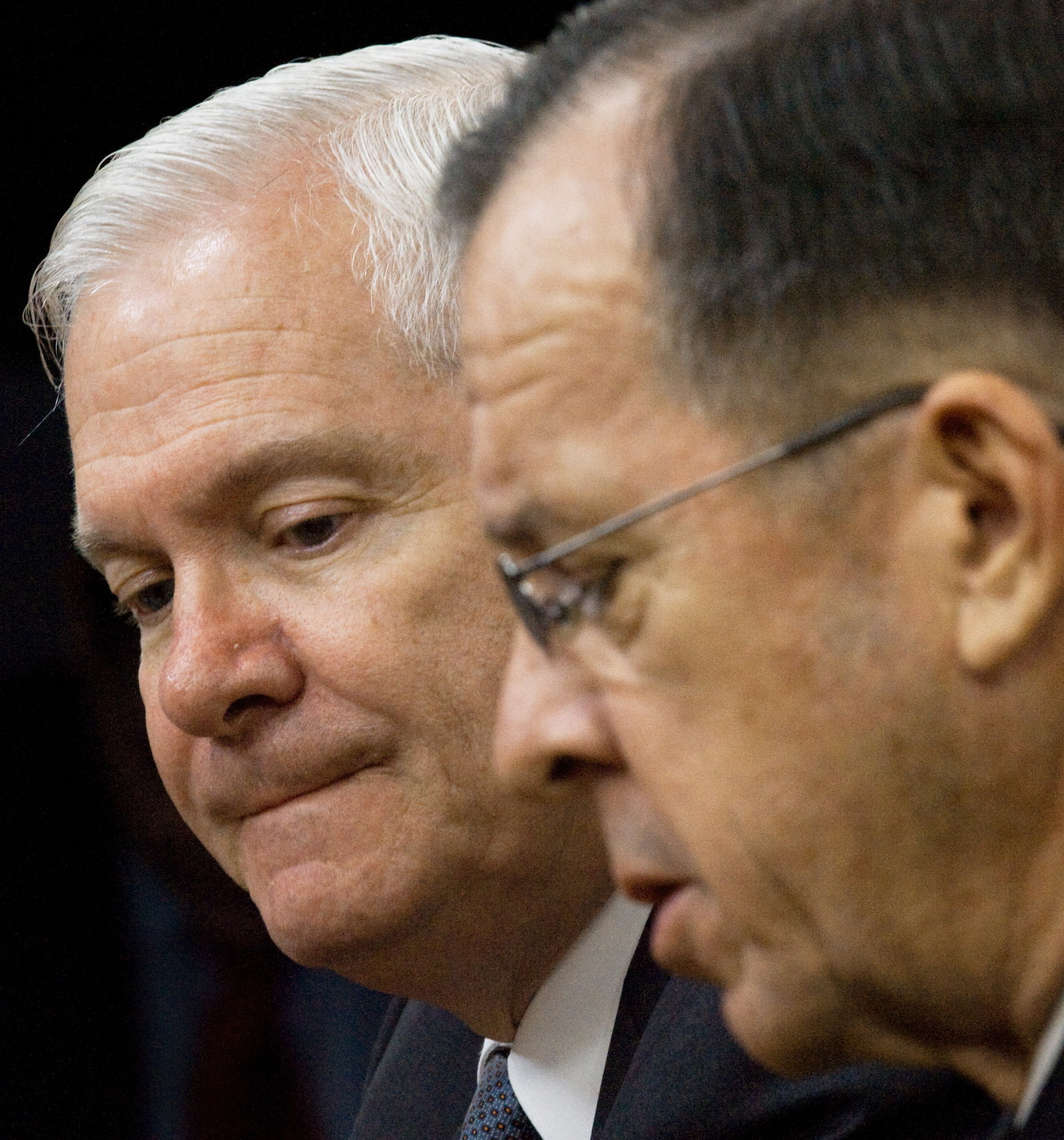 Gates and Mullen had one large advantage over their successors; they were both holdovers from the Bush administration, not new to the job. And there were far more troops — nearly 200,000 — deployed to Afghanistan and Iraq during their tenure. But critics, including some who cover the Defense Department, say that only partly explains the dearth of public briefings by today's commanders.
White, who leads the department's public affairs, bristles at suggestions that the people calling the shots on the US war have been unavailable for questioning. She compiled a detailed list of Pentagon press engagements that showed there have been 25 briefings about the war against ISIS, and another 13 in-person briefings.
"The Secretary and my public affairs team are committed to sharing our mission and activities with the American people and maintaining a culture of transparency with the press," White told BuzzFeed News in a statement.
But White's list counted every engagement, without regard to the briefers' rank or whether it was on-camera or not. The best measure isn't quantity, but impact, Kirby wrote.
"We live in a TV era, after all, where news is far more likely to be digested if accompanied by video," Kirby wrote.