This Billboard Outside The New York Times Advocates For Israel And Jill Abramson
"Unfair to Jill Abramson? Definitely unfair to Israel."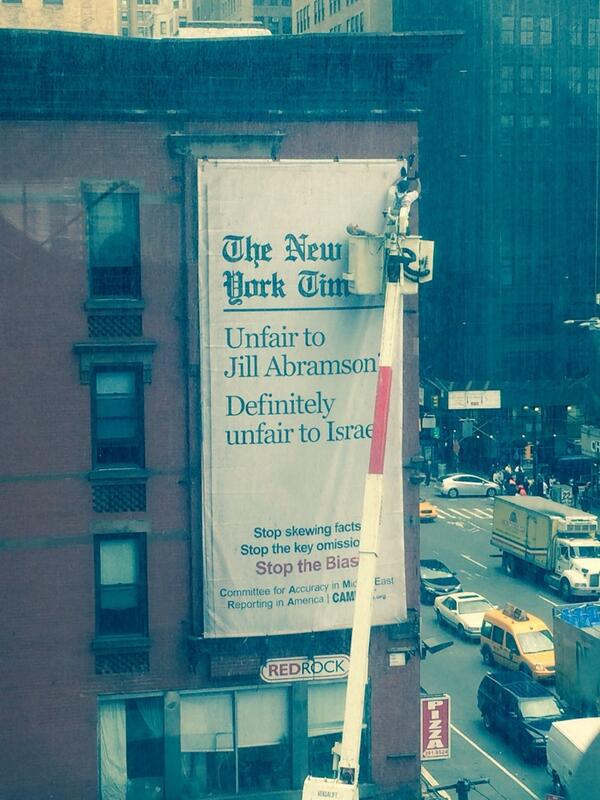 The billboard appears to be paid for by CAMERA, the Committee for Accuracy in Middle East Reporting in America. The group has taken issue with the New York Times' Middle East reporting for years.
Abramson was unexpectedly fired two weeks ago under unclear circumstances and some perceive her dismissal as unjust.
This is not the first time CAMERA has bought out the space on the billboard adjacent to the Times' office. This one was put up in Janurary.