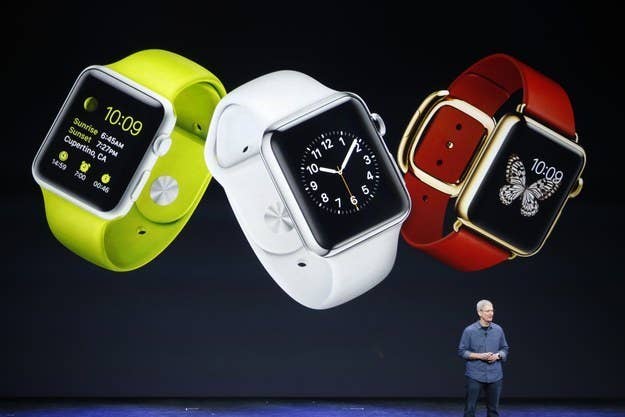 During its two-hour keynote this week, Apple demoed a wide variety of social media, fitness, messaging, and location-based apps to showcase the versatility of the company's anticipated smartwatch, but one popular app category was conspicuously absent: news.
Despite excitement from mobile news companies about a wearable product from Apple, we still don't know what the future of news looks like on the Apple Watch, and news companies, largely left in the dark until Tuesday, have only four months to start working on it.
"As for the watch, we haven't had access to any specs, but it's certainly on our radar," said Michael Boord, Associated Press director of mobile products. A spokesperson for the New York Times declined to comment on whether the company is working on an app for the Apple Watch.
And although the team at Circa has been working on a version of their breaking news app for wearables for a few months, they don't have anything prepared for the Apple Watch yet. "Because the announcement was only yesterday, we're just now getting an understanding for how the Apple Watch OS works," said Circa CEO and co-founder Matt Galligan.
But during the Tuesday's keynote, close observers noticed multiple quick flashes of the Apple Watch's homescreen that showed icons for two apps from Yahoo, one of which is a version of the popular Yahoo News Digest app. Adam Cahan, Yahoo's senior vice president of mobile and emerging products, confirmed to BuzzFeed News that the company has a working version of a Yahoo News Digest product but was wary to comment on any additional apps from Yahoo — "I wouldn't read into every icon that you see everywhere." He said the Yahoo team was one of a select few chosen to participate in a multi-week test of the Apple Watch's development kit.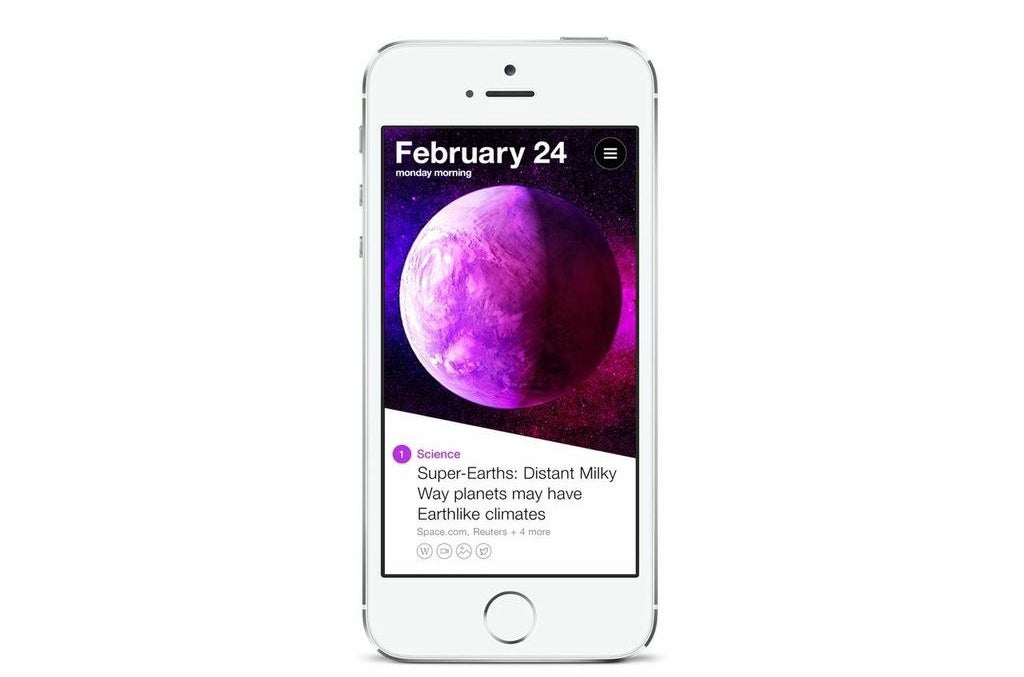 Yahoo News Digest has hovered in the top 20 most-downloaded news apps in the iTunes store since its release in January and was a winner of the 2014 Apple Design Award. The app notifies you twice a day — once in the morning and once at night — about the day's top stories and feeds you a digest of what it deems the most important things that you should know, organized in "atoms," the key quotes, charts, images, and short summaries of a news story. It keeps track of how many articles you read each time and congratulates you when you're done — a sort of fitness-based approach to quick reading. Yahoo thinks the image-based nature and goal-oriented reading of Yahoo News Digest is in line with goals of the Apple Watch.
"We summarize from Summly [acquired by Yahoo in 2013] and use the notion of atoms to make sure we pull out the most relevant pieces of information, the ones that really encapsulate the story. The summarization distills what you need to know. That fits well with the form factor of the Apple Watch," said Cahan.
Although it has a distinct advantage right now, Yahoo is sure to have some competition on launch day, which is still four months away, leaving others like Circa optimistic but sprinting to catch up. "Considering the release isn't for a number of months, it will absolutely be our goal to have Circa News for Apple Watch on launch day," said Galligan.