Sources: Jessica Coen Stepping Down As Jezebel Editor-In-Chief
Gawker Media head Nick Denton has approached at least two women about taking over the site. "My husband, mortgage, and cat are all in Chicago," Coen said.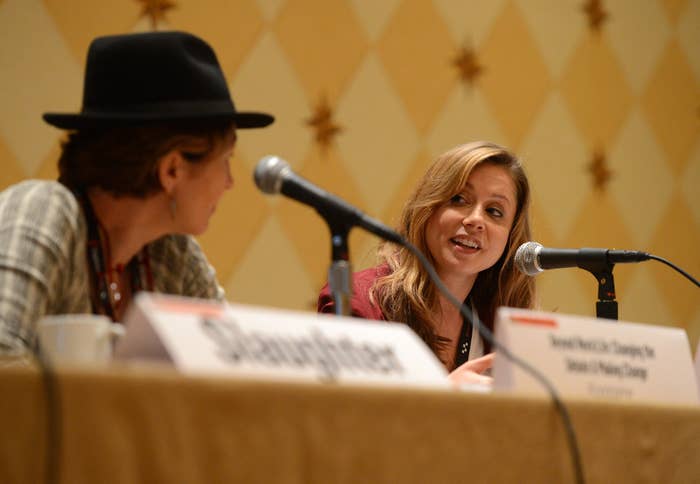 Jessica Coen, the editor of Jezebel, will leave her post after four years as the site's editor-in-chief, sources tell BuzzFeed.
While Coen would not confirm her exit, she told BuzzFeed that she does not plan on running Jezebel "indefinitely." "I'm always talking with Nick and Joel about my next role at the company," she wrote in an email.
"My husband, mortgage, and cat are all in Chicago," Coen added. "I've been flying to New York near-weekly for 18 months now. And as much as I love those late nights spent looking for a power outlet at LaGuardia, the commuter lifestyle has lost its charm. So I'm looking ahead and we're talking to people. But as for an actual plan, there isn't one yet."
Maureen O'Connor, currently a columnist for New York Magazine and formerly of Gawker, was offered Coen's job but turned it down. At least one other New York-based editor has been approached about the job.
Coen served as the editor of Gawker from 2004 to 2006, then had a short stint as the deputy online editor for Vanity Fair, and then spent three years as the the online managing editor of New York Magazine. She took over as editor of Jezebel after founder Anna Holmes stepped down in June 2010.
Nick Denton, the owner of Gawker Media, did not immediately return a request for comment.
Jezebel had about 16 million-plus unique views last month worldwide.
Email the author of this post at myles.tanzer@buzzfeed.com.
Joel Johnson, the editorial director of Gawker Media, tweeted that O'Connor was never offered the job.
This post has been updated to accurately reflect the number of monthly unique views Jezebel received last month. The number is now sourced from Quantcast and is measuring worldwide unique views.