On Thursday, New York Times Business Editor Dean Murphy and Technology Editor Suzanne Spector announced to the paper's staff that Re/Code's Mike Isaac would be joining the NYT as a tech reporter.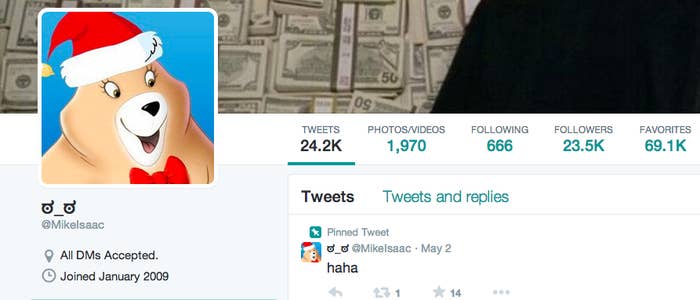 It had some people wondering if The Times would make Isaac change his Twitter picture — which is of the Charmin mascot — because of some conflict in the paper's lengthy ethics policy:
Times spokesperson Eileen Murphy told BuzzFeed they would make Isaac do no such thing:
No, that is unlikely; seems fine to us.
And to me (I'm no expert), it's not entirely obvious that this is actually the 'Charmin' bear.