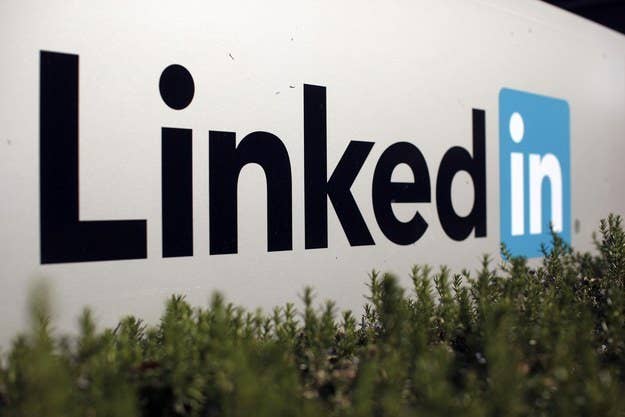 In its bid to become a content platform in its own right, LinkedIn seems to have cut out some of the big publishers that rely on it for referral traffic.
"It's dried up to almost nothing," a source at one of the social network's 15 biggest publishers told BuzzFeed, noting that referral traffic from LinkedIn began to lessen back in January and then plunged steeply in March. Another one of LinkedIn's top publishers backed up those claims while a source familiar with traffic stats at a popular business website told BuzzFeed they'd seen the same pattern in recent months.
Internal BuzzFeed traffic data also shows a similar trend. In January, incoming traffic from LinkedIn started to falter and then in March it took a swift dive and has not recovered. LinkedIn, however, has never been a top traffic referrer for BuzzFeed.

"While I can't say for sure that this is universal or even typical, it's not surprising that it's happening to some publishers," said Hani Durzy, the director of corporate communications for LinkedIn.
LinkedIn has spent the past few years attempting to become the "definitive professional publishing platform" for business content, starting with the hire of ex-Fortune editor Daniel Roth in 2011.
The changes seem to have started in November when LinkedIn began to implement features of Pulse, a newsreader company it purchased in April 2013 for $90 million. With Pulse, a list of LinkedIn posts written by "influencers" — popular LinkedIn bloggers — are recommended and displayed prominently at the top of every user's feed, replacing the network's "LinkedIn Today" curation feature, which angered some users.
And in March, the same month some publishers saw a bigger traffic dip, LinkedIn opened up its influencers program to all of its 300 million registered users. It was previously only available to high profile users like Richard Branson and Arianna Huffington. Durzy said the feature has taken off quickly and although more content produced on LinkedIn is being shown users, the site is still committed to "getting the right, relevant content" to its members, no matter what the source is.
But in doing so, LinkedIn risks alienating top publishers in the world of business news, some of whom used to rely on the social network for a healthy chunk of their traffic. LinkedIn wants to be an every day destination for its users, not just a place they come to check out resumes. But going forward, the true test won't be whether it can get people to read its content, it will whether its content is strong enough to keep users coming back for more.