LGBT Rally In St. Petersburg Ends With Arrests And Violence
Police detain 67 people after fights broke out resulting from an anti-gay protestor tearing up a rainbow flag.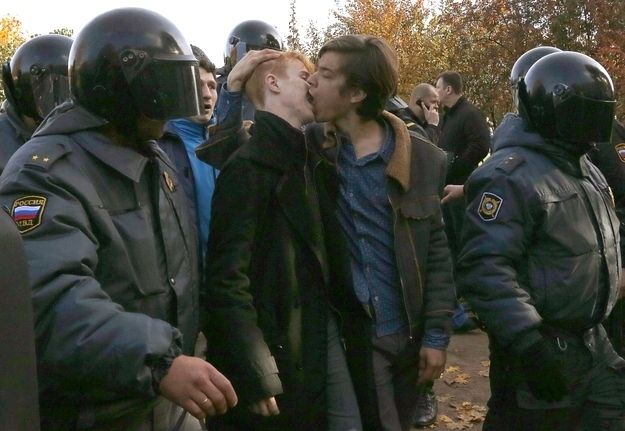 St. Petersburg police arrested 67 people Saturday after a scuffle broke out between LGBT activists and anti-gay protestors, reports RIA Novosti.
The AP says that fighting began between the dozens of LGBT supporters and almost 200 anti-gay religious activists after "anti-gay protesters tore a rainbow flag out of a woman's hands." Police arrested members of both sides of the protest.
The protest, which was being held against St. Petersburg's anti-homosexual propaganda laws and in honor of National Coming Out Day, took place in The Field of Mars, which RIA Novosti describes as a normally safe protest space or "Russia's Hyde Park."
Some photos from the protest below.