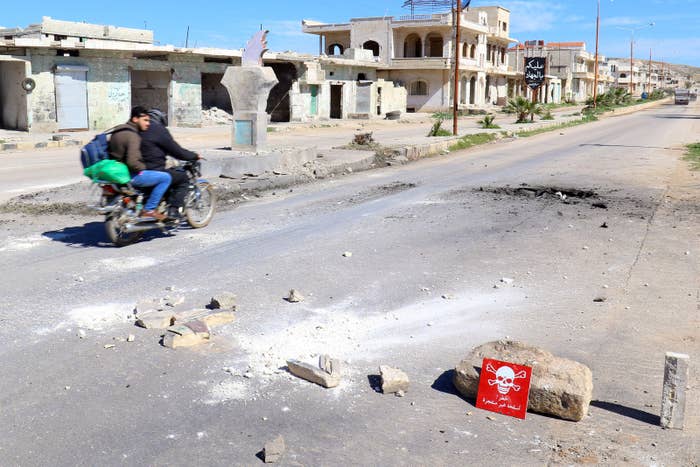 ANTAKYA — Victims of the chemical attack in Syria that killed 72 people, including many children, praised the US decision to launch airstrikes targeting a Syrian military base on Friday, the first US strikes in the country since the civil war began six years ago.
Ahmad Rahil, one of the victims of Tuesday's chemical attack, said he has no idea where his wife or his three children are. But he said the news about the US strikes has filled him with new energy and hope.
"If I find them alive, I will feel safer with them in my country after the American strike against the killer pig Bashar al-Assad," Rahil said.
Following the chemical attack in the tiny town of Khan Sheikhoun in Idlib province, dozens of victims were brought to a hospital across the border in Turkey, where they have been receiving treatment. Rahil said he can't remember what happened moments after a rocket landed near him that morning.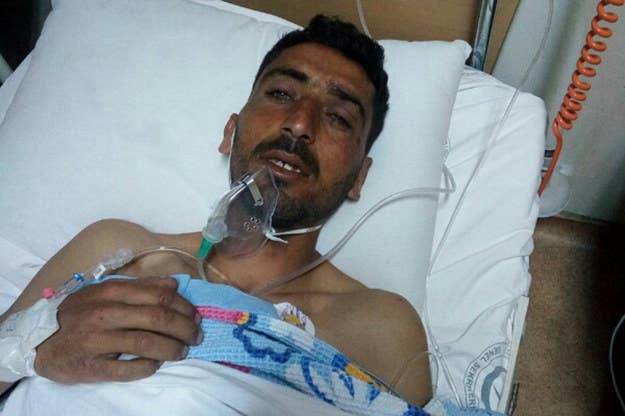 "I was floundering like a slaughtered animal," he told BuzzFeed News. "I felt a burning sensation in my eyes and couldn't breathe. Then I fell to the ground."
Rahil's brother, Mohammed, said their hearts are "flooded with joy" after hearing about the US response to the chemical attack. "We hope that there will be a lot more blows like this to Assad and that do not stop until they kill that criminal," he said.
Khalid al-Yusuf was home when he learned about the chemical attack through social media. After trying to reach his family for hours, he finally got the horrifying news.
"I found out 22 of my relatives died that morning," he said, referring to the death of his extended members of his family. Five of his relatives were at the hospital in Turkey.
Al-Yusuf, 23, said he left Syria four years ago to support his family, and started working at a cell phone shop in Reyhanli. He said he had been trying to bring his parents to Turkey, but his mother refused to move — on Tuesday, she was among those injured in the attack. "If I knew that such tragedy was going to happen, I would have forced them to move here even if I had to work 24 hours a day to support them," he said.
Al-Yusuf said the US strikes against the Syrian regime has given some relief to thousands of Syrian families who lost their loved ones to the regime's crackdown.
"I hope they strike Assad in his palace next," he said. "That would be the greatest joy after losing my relatives and having to live away from my family."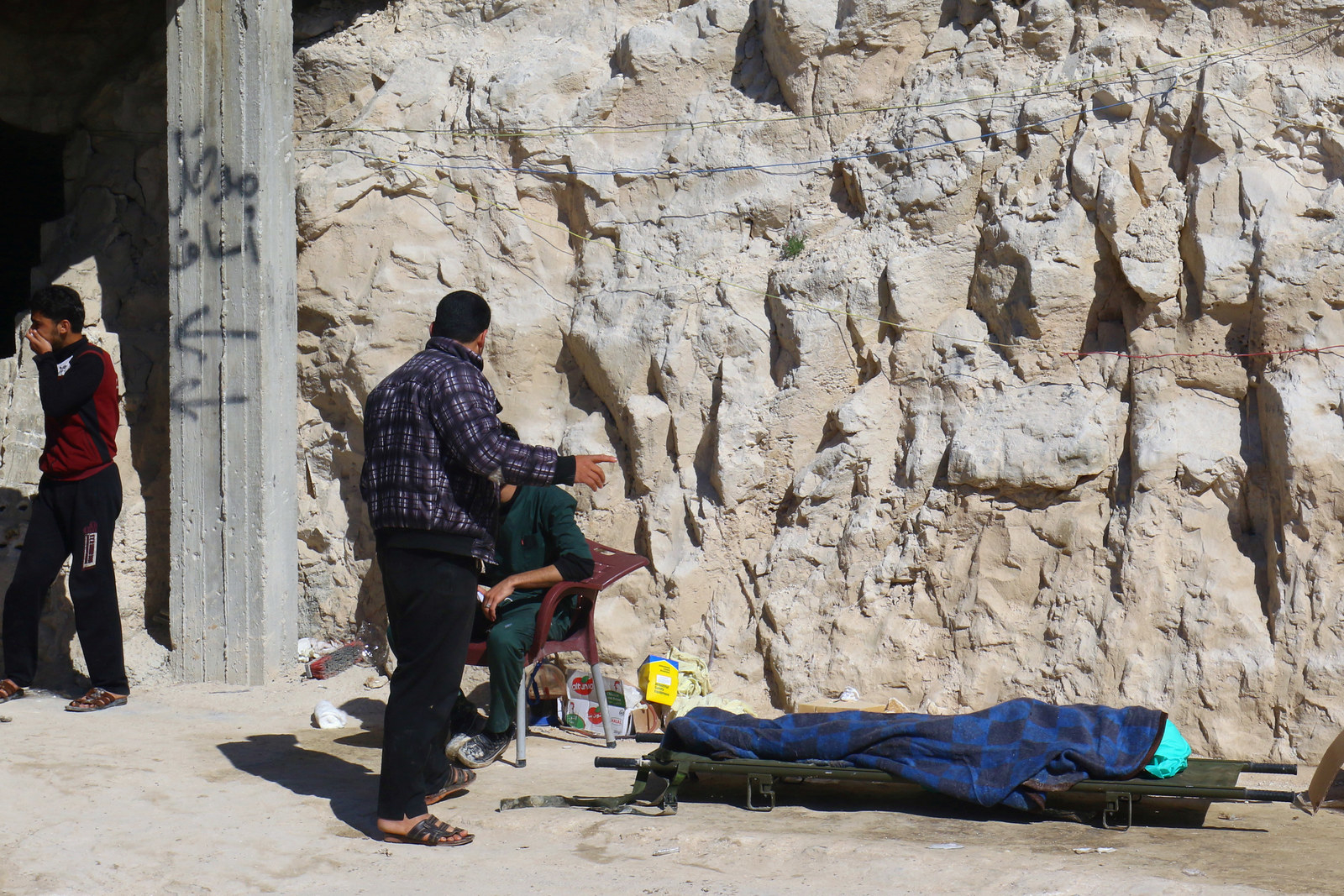 Mohammed Atwi, who lives in Khan Sheikhoun and accompanied the victims to the hospital in Turkey, said on Thursday that six years of silence had sent a direct message to the Syrian people about how Americans felt about the horror ongoing in Syria. "If your administration is unable to protect us, please let us die silently. We don't want pity from anyone, and your tears on television," he said.
Hours after reports that US had launched strikes into Syria, Atwi said it was a welcome news for residents of Khan Sheikhoun, but that it may not be enough to stop the killing of innocent Syrians across the country. "We hope this strike had humanitarian goals, and not just quick political goals to improve America's image," he said.
"Americans should know that Syrians are dying not just from chemical weapons," he said. "Our children are being torn to pieces every day by the regime's barrel bombs."