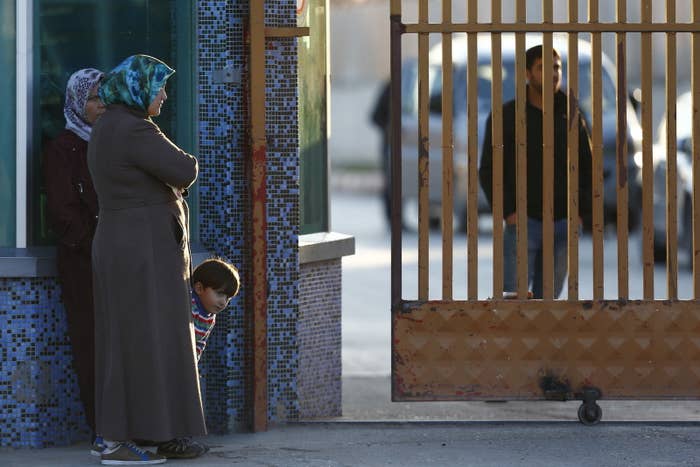 ISTANBUL — Syrian refugees around the world who have been waiting for months — and for some, years — hoping to start their new lives in the United States feel a growing sense of despair and betrayal as President Donald Trump barred thousands of refugees like them from the United States indefinitely.

The executive order on immigration and refugees that Trump signed Friday targets hundreds of thousands of people who have fled threats of violence amid ongoing wars in a number of countries, but none more aggressively than Syria, where a brutal war has driven almost 5 million people from the country over the last six years. The executive order is expected to impose a temporary ban on all refugees, and suspend issuing of visas for nationals from Syria, Iraq, Iran, Libya, Sudan, Somalia and Yemen.

The White House order affects refugees who have spent many months going through bureaucratic hurdles to apply for resettlement in the US through the United Nations, and are suddenly being left scrambling.
Many Syrians who spoke to BuzzFeed News were devastated, and believed reports about Trump's plan were as good as the final ruling approved Friday.
"We had so much hope. That was our chance to survive," a Syrian mother from Damascus who had received permission to be resettled in America with her family and was expecting to move this year, told BuzzFeed News. "We bound our lives to this chance, and suddenly all doors shut in front of our eyes, and we don't know the alternative."
The woman said her family had turned down a recent offer of citizenship in Turkey because they had their sights set on America. "America was a country of freedom for us," she added. "I chose America to forget the racism that they treated us with here in Turkey, but it seems to me that we were [trying to go] to a country led by a racist."
A second mother, Raeda, said she and her six children, after waiting three years for resettlement, had recently completed the final bureaucratic steps and had been waiting to receive their plane tickets to the US. Raeda's husband was imprisoned by ISIS in 2013 for refusing to join them and hasn't been heard from since. "I'm worried for my children here after losing the hope of moving to America," she said. "We had heard that Americans always stand beside the oppressed, regardless of their religion or their ethnicity."

The Syrian mothers, and other refugees who spoke to BuzzFeed News, requested anonymity because they still held out small hope that Trump would one day allow the program to continue, and feared that publishing their names would hurt their chances of coming to the US.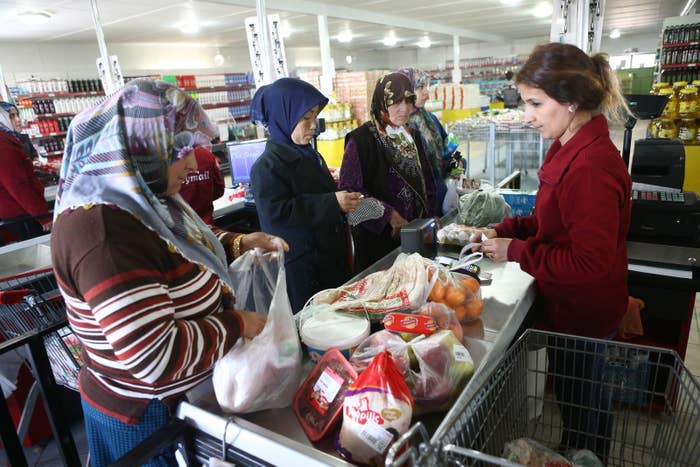 The surge in Syrian refugees, who are primarily based in Turkey, Jordan and Lebanon, has fueled the migrant crisis in Europe. The fear of terrorism that has accompanied that crisis on the continent was a regular focus of Trump's rhetoric during his presidential campaign — as was his association of terrorism risks with Muslim refugees and immigrants in the US. In contrast to the refugees who have come to Europe illegally, often taking perilous journeys from the Turkish coast in crowded boats, those who have applied for asylum in the US have taken pains to play by the rules — they first register with the UN and then go through a series of interviews and background checks before they are sent to the US.
The draft proposal of the executive order, which was leaked on Wednesday, indicates Trump would suspend the refugee program for all countries for four months, and the visa ban for 30 days, after which new visa procedures will be put in place. But Syrian refugees have been specifically singled out for a ban on entering the US for an indefinite time period.
Amro Sarraj, a Syrian researcher based in Turkey, has visited the US in the past for his work — his last trip was just before the election, in November 2016. He saw the visa ban through the lens of racism, he said. "Trump knows that terrorist attacks in America were done by people from other nationalities, and they were based in the States before the refugee crisis, but he wants to satisfy his supporters," he said. "We are awaiting the reaction of Americans who reject racist policies."
Syrians who have worked alongside the US government in the country worried about the effects the ban would have on their work, both practically and symbolically. "I'm starting to question myself: why am I working for a project funded by a government that is led by [Trump]?" said one 25-year-old Syrian who works for an NGO funded by the US State Department. "I am questioning the value I am adding to Syria, while working for a project funded by a government that wouldn't welcome me in DC if I had to travel there and talk about the struggle of my people? And the worst thing could be being considered a traitor by my own people."
"I travel to America twice a year, and frankly, I do not respect this government now," added another Syrian working for a State Department-funded NGO in the country. "They've made a racist decision and they want to convince some people that we are terrorists."
Both men requested anonymity because they were afraid they would lose their job if they were identified.
The number of refugees resettled by the Obama administration was low — the US has resettled only about 12,000 refugees since the war began six years ago — and Syrians already had a hard time visiting the United States. But Trump's moves will bring to an indefinite halt any chances Syrians had of coming to the US.
Basel Arafeh, 52, is a Syrian refugee and veteran businessman who moved his import-export business to Turkey after the war began. He had been hoping to move to the US with his family — one of his sons is a veterinary doctor, the other an engineer; his third son is finishing an engineering degree in Germany and his daughter is still in prep school — because he believed that together they could be "very useful" to the country.
"The decision to ban Syrians from entering the United States has changed our plans," he said. "I decided to move to the States because it is a country of freedoms and pluralism, but it seems like that was in the past. We all know that it is migrants who built the country."