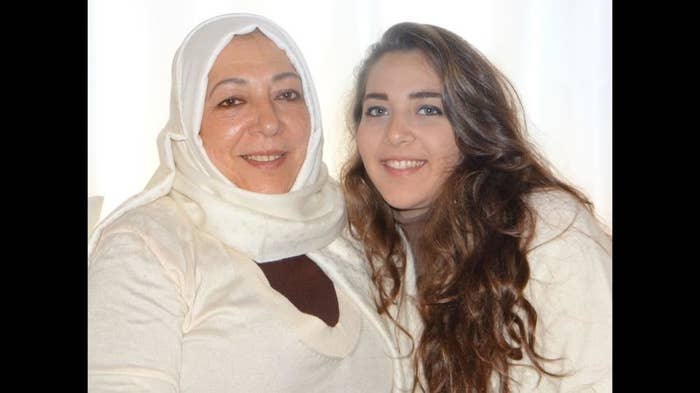 ISTANBUL — Syrian activists and relatives of a dissident and her journalist daughter who were killed in Turkey last week said the women had received death threats from the Syrian regime days before their murder.

Turkish police said on Friday that 60-year-old Orouba Barakat, a prominent Syrian opposition activist, and 23-year old Halla Barakat, a journalist and a US citizen, were found dead inside their Istanbul apartment just days after relatives started questioning their whereabouts.
"Orouba told me that she received a death threat from Bashar al-Assad's regime," Maen Barakat, the brother of the Syrian activist said. "She had also told me about numerous threats she received when she was traveling in southern Turkey, but she was not bothered by them at all."
Maen said he had last spoken to Orouba on Tuesday evening.
In a Facebook post on Friday, Orouba's sister Shaza said the women had been stabbed to death and their bodies wrapped with blankets and lime detergent to mask the smell. One of the family's neighbors told Hurriyet Daily that the corpses had been inside the room for four days. Turkish police, who are investigating the deaths, have not made any arrests yet.

Orouba "and Halla were vocal activists in the Syrian revolution, speaking truth to power, and raising awareness about the atrocities committed by the Assad regime," Shaza wrote in her post.
Orouba was known as an outspoken activist and had devoted herself to the cause of the opposition after the revolution in 2011. According to Turkish media reports, she had been investigating allegations of torture in prisons run by the Assad regime.
Halla, who grew up in Raleigh, North Carolina, worked as a journalist for Orient News, an outlet for the Syrian opposition. Since joining the publication two years ago, she had written about the plight of Syrians who suffered under the regime, and campaigned to shed light on the Assad regime's crimes and injustice.
"No demonstrations in Istanbul against the Syrian regime happened without Hala's participation," said Mahmoud al-Taweel, who worked with Hala at Orient News. "She organized demonstrations in front of the Russian consulate, the Iranian consulate, and the squares of Istanbul, regardless of snow or extremely cold weather."
Taweel said Halla and her mother had been looking for a new house to move into after her mother continued to receive a phone call from a person who threatened to kill them.
In a statement on Friday, the US State Department said it was saddened by the deaths of Orouba and Hala, and condemned the perpetrators of the murder.
On Saturday, friends and family of Orouba and Hala gathered at the funeral ceremony before their bodies were laid to rest in a cemetery on the outskirts of Istanbul. The ceremony was attended by members of the Syrian National Coalition, Syrian activists, Turks, Arabs, and neighbors of the family. Syrians gathered at the funeral briefly chanted slogans against Bashar al-Assad, who they said was responsible for the killings.
"The hand of treachery reached them," said Maen, Hala's uncle, "and killed them in a desperate attempt to silence the voice of truth."
CORRECTION
Maen Barakat's name was misspelled in an earlier version of this article.