Obama Administration Ends Program To Train And Equip Syrian Rebels
"I don't think the U.S. has a plan in Syria," said a Syrian rebel whose unit has received U.S. military aid in the past.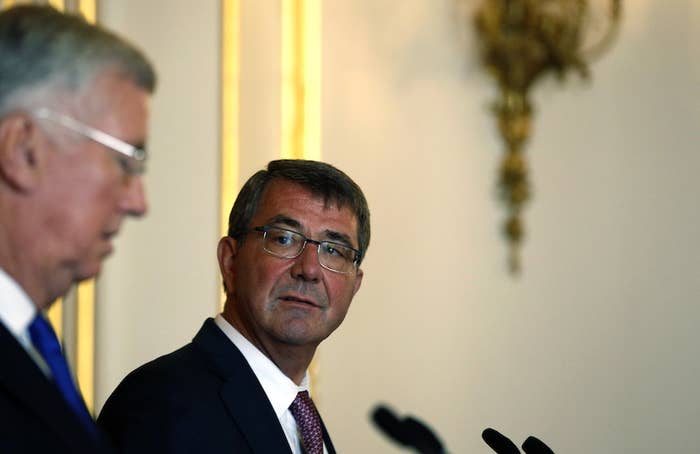 ISTANBUL — A Syrian rebel commander who spoke to BuzzFeed News summed up what is likely the feeling of many of his comrades after hearing the U.S. had scrapped its much-maligned train-equip program: "It was worth nothing to us."
The commander, Hassan Haj Ali, who leads a battalion called Suquor Jabal al-Zawiya, has received U.S. military aid in the past, he said. But he was not part of the failed program that was killed off on Friday. Very few rebels were, in fact — which was the reason it failed. Run by the Pentagon and announced by the Obama administration to much fanfare last year, the $500 million-program had managed to train just a handful of rebels from a single battalion, called Division 30.
Rebels and analysts tracking the conflict had long written the program off by the time the U.S. announced its official demise. The closure of the program signals an admission by the administration that it has failed to adequately train Syrian rebel forces to fight against ISIS.
"I wasn't happy with the early efforts" of the program, said Defense Secretary Ashton B. Carter during a news conference with British Defense Secretary Michael Fallon.

Haj Ali saw it as the latest in a long line of examples of half-hearted U.S. backed for its rebel allies. "I don't think the U.S. has a plan in Syria," he said in a phone interview from Turkey.
Some U.S. military support for the rebels does continue — select battalions receive arms and ammunition from a covert CIA program that has been running since 2013.
Yet that program is relatively modest when compared to what the Pentagon one once promised, and rebels expressed little hope that there was more robust U.S. support in store. "The U.S. are liars," said Osama Abu Zaid, a spokesman for the Free Syrian Army, an umbrella group that includes battalions allied with the West.
Pentagon officials are expected to announce the program closure on Friday. The White House is expected to make a statement.