The End Of The Facebook Democracy
A lot of people don't know this, but Facebook actually puts major site and privacy changes up to a user vote. Now it wants to stop. What Facebook's dead-of-night end-of-suffrage proposals mean for you.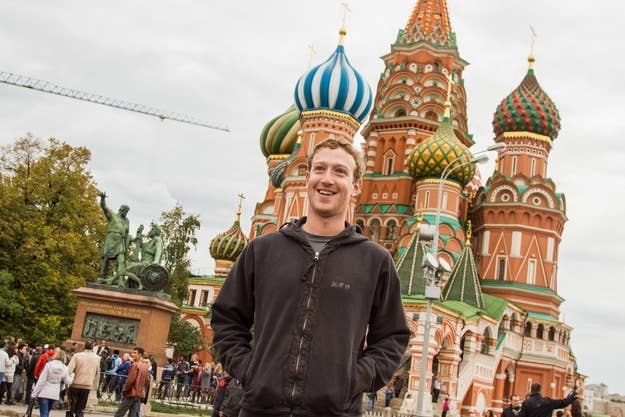 Facebook proposed toppling Facebook Democracy last night in a quiet revolution announced by the company on one of the year's slowest news days. Not a shot was fired.
This could be the end of Facebook's experiment with democratic governance. The current regime, founded in spring of 2009, (aka "the First Republic of Facebook"), is organized like this: Facebook obligates itself to inform users of certain types of changes in advance. If more than 7,000 users comment on the proposed change, then Facebook will hold a user vote on the change. If more than 30% of its active users vote (more than 300 million people, at last count), then Facebook will bind itself to the majority rule. (By way of comparison, approximately 120 million Americans voted in the presidential election of 2012.) If there is insufficient turnout, Facebook does what it wishes.
Now Facebook proposes getting rid of Facebook Democracy and replacing it with - well, it is pretty sure it will tell you about changes to the Statement of Rights and Responsibilities in advance, unless it has to do it without notice for unspecified "legal or administrative" reasons. Facebook now argues that it is too big for democracy, much like the Chinese government might. Call this new regime Facebook with Authoritarian Characteristics.
Cherish your citizenship in Facebook? Then you should be prepared to spend the Thanksgiving holiday using your best ground game tactics to turn out 7,000 comments by November 28, and then 300 million votes shortly thereafter. My FiveThirtyMike™ forecast suggests that the probability of you doing so while smothered in gravy is 0.0035%.
Only .038% of Facebook users turned out to vote on the last set of changes in June 2012. So the social network is not destroying an elegant and efficient democracy. But that might be for lack of trying. While Facebook hasn't exactly hidden these votes, it has not gone out of its way to put these votes on everybody's timelines - and it easily could, if it really wanted to.
Facebook Democracy does not have to be a choice between holding the world's largest referenda and Zuckerbergistan dictatorship. Facebook says it has a problem with the quality of the comments it is receiving on proposed changes. It could increase the threshold for intelligent comment, and then lower the vote threshold. Or, as Techcrunch's Gregory Ferenstein suggests, Facebook could assemble representative "deliberative panels," provide them with information about proposed changes, and have them vote. But Facebook Democracy does not have to end this way.
The internet is young, and the arc of Facebook's history is long. By repealing Facebook Suffrage, Facebook abandons a fundamental norm - that its users are citizens in a community, and not simply datapoints on an advertising algorithm. The vote may be quixotic, but if Facebook remains the indispensable social network, you'll want to be able to tell your grandchildren you fought for Facebook freedom. Who knows how Facebook will develop without your input.