Go Ahead, Post That Facebook Privacy Notice
That privacy notice you've seen posted on your friends' Facebook walls? It has no legal effect, but it may be a landmark for privacy online.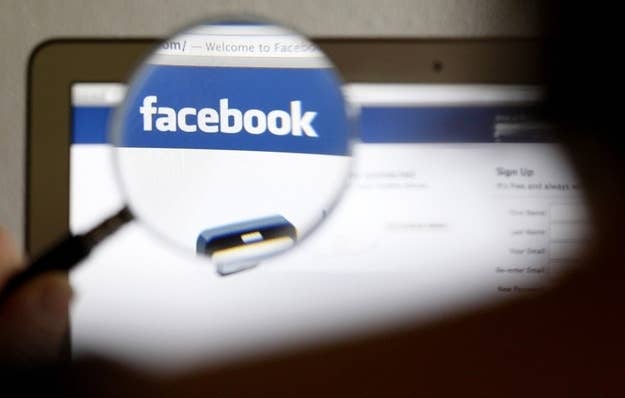 For the last couple of weeks, people on Facebook have been posting a jargon-laced "Privacy Notice" stating that their profiles were off-limits, for any use, and by anyone, without their permission. This Privacy Notice invokes irrelevant law, gets the facts wrong, and is powerless to modify the Facebook Terms and Conditions. It's not even well-written, as far as legal clauses go. In short, it is legal nonsense.
But you should post it — or something like it — on your Timeline anyway.
Before I explain why, let's look at the Privacy Notice.
For those of you who do not understand the reasoning behind this posting, Facebook is now a publicly traded entity. Unless you state otherwise, anyone can infringe on your right to privacy once you post to this site. It is recommended that you and other members post a similar notice as this, or you may copy and paste this version. If you do not post such a statement once, then you are indirectly ...allowing public use of items such as your photos and the information contained in your status updates.

PRIVACY NOTICE: Warning - any person and/or institution and/or Agent and/or Agency of any governmental structure including but not limited to the United States Federal Government also using or monitoring/using this website or any of its associated websites, you do NOT have my permission to utilize any of my profile information nor any of the content contained herein including, but not limited to my photos, and/or the comments made about my photos or any other "picture" art posted on my profile.

You are hereby notified that you are strictly prohibited from disclosing, copying, distributing, disseminating, or taking any other action against me with regard to this profile and the contents herein. The foregoing prohibitions also apply to your employee, agent, student or any personnel under your direction or control.
The contents of this profile are private and legally privileged and confidential information, and the violation of my personal privacy is punishable by law. UCC 1-103 1-308 ALL RIGHTS RESERVED WITHOUT PREJUDICE
It's bunk. First, the fact that Facebook is now publicly traded does not change the company's rights and obligations to its user's information. What about UCC 1-103 1-308? That's a provision of the Uniform Commercial Code, a uniform act that most states have adopted in its entirety or used as a template for their own laws governing commercial transactions. It's also useless here. While 1-308 discusses the reservation of rights, you would not be able to invoke it here to undo the standard Facebook legal relationship.
Finally, the Facebook Terms and Conditions, which you all surely read before signing up and using Facebook, expressly establishes when, how, and by whom it can be amended. Unsurprisingly, it does not include "amendment by status update." (Status Update: Give me one billion dollars, Zuckerberg.) Here is Section 13 of Facebook's Terms and Conditions, the amendment clause:
13. Amendments

We can change this Statement if we provide you notice (by posting the change on the Facebook Site Governance Page) and an opportunity to comment. To get notice of any future changes to this Statement, visit our Facebook Site Governance Page and become a fan.

For changes to sections 7, 8, 9, and 11 (sections relating to payments, application developers, website operators, and advertisers), we will give you a minimum of three days notice. For all other changes we will give you a minimum of seven days notice. All such comments must be made on the Facebook Site Governance Page.

If more than 7,000 users comment on the proposed change, we will also give you the opportunity to participate in a vote in which you will be provided alternatives. The vote shall be binding on us if more than 30% of all active registered users as of the date of the notice vote.

We can make changes for legal or administrative reasons, or to correct an inaccurate statement, upon notice without opportunity to comment.
You want to change your relationship with Facebook? In the short term, you can participate in the amendment process as outlined in the Terms and Conditions. Facebook recently proposed changes to its Statement of Rights and Responsibilities and its Data Use Policy, and is currently holding a vote until June 8 on the changes. If more than 30 percent of all active registered users vote — by some counts, that's nearly 300 million people, or the entire population of the United States — it will be binding on Facebook. And, since Americans are so great at democracy, I have every faith in our ability to amend the Facebook Terms and Conditions through this process.
But in the long term, periodic privacy outbursts from the Facebook-using public — like the ill-conceived, viral Privacy Notice — may contribute to judges or lawmakers identifying a "reasonable expectation of privacy" in our lives online. Once recognized, a reasonable "expectation of privacy" would curtail the government's ability to investigate our Facebook activities. And that expectation of privacy would likely spill over into many civil and commercial contexts as well.
Do you want a Facebook that does not mine your private life for profit and a government that cannot track your every move online? Then you should participate in the Facebook vote. Share your bizarro Privacy Notices. And keep demanding a right to privacy.
An advocate for the Digital Age, Michael Phillips is an associate at a Wall Street litigation boutique (though he is not your attorney and this piece does not constitute legal advice for you!). He has been called a "thick-haired man" by the New York Times.