Home Infested With Thousands Of Spiders "Bleeding Out Of The Walls"
This is a living nightmare.
A home in Weldon Spring, Missouri, has been vacant for two years after an "immense" spider problem caused a family to move out.
Brian and Susan Trost were forced to abandon their home after an infestation of between 4,500 and 6,000 brown recluse spiders were estimated to be in their home, the St. Louis Post-Dispatch reported.
According to the Post-Dispatch report, the Trosts first moved into the house in 2007, but after spotting spiders and their webs every day, including in the air vents, the pantry ceiling, and the fireplace, they decided to hire a pest control company to take care of the problem, in addition to hiring another company to remove the insulation from the attic and put down a pesticide powder.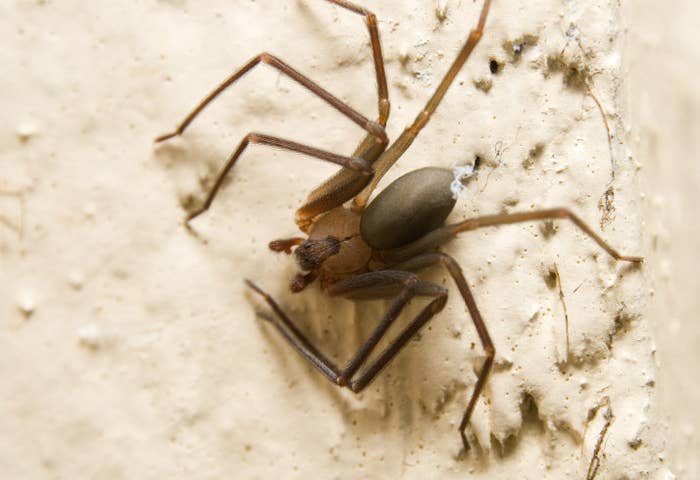 After weekly trips from the pest control company failed to eliminate the problem, which Susan Trost described as spiders "bleeding out of the walls," the family finally filed a claim with their insurance company, State Farm, and a civil lawsuit against the previous homeowners, David and Tina Gault, for allegedly not revealing the spider problem.
Jurors awarded the Trosts $472,110, but the family was never able to collect after the defendant's insurance company claimed the owners didn't have coverage for spiders and thus would not pay. According to reports, the defendants later filed for bankruptcy.
This week, the house, which is now owned by Federal National Mortgage Association, was covered in tarps and exterminated with "200 pounds of sulfuryl fluoride gas, pumped in at 67 degrees below zero," according to the Post-Dispatch.