Uma Thurman, speaking to Access Hollywood last month, used very carefully measured words when asked about the news surrounding Harvey Weinstein, with whom she has collaborated several times.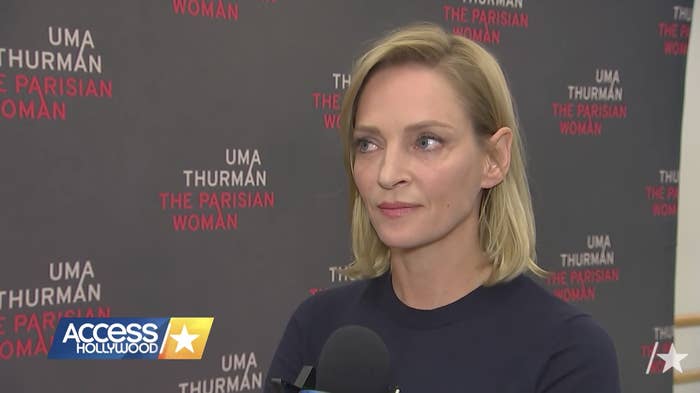 Thurman said she thought it was "commendable" that so many actors had come forward with their stories of abuse in recent weeks, before pausing to address what her own experience has been.
The actor continued with visible anger:
I don't have a tidy soundbite for you, because I've learned— I am not a child — and I've learned that when I've spoken in anger I usually regret the way I express myself. So I've been waiting to feel less angry, and when I'm ready, I'll say what I have to say.
The video went viral this weekend after Italian actor and producer Asia Argento — who has accused Weinstein of rape — tweeted it, along with a plea for Thurman.