Guys. Yesterday I wrote a post about the absurd dessert spread the Kardashafam had at their Thanksgiving celebration.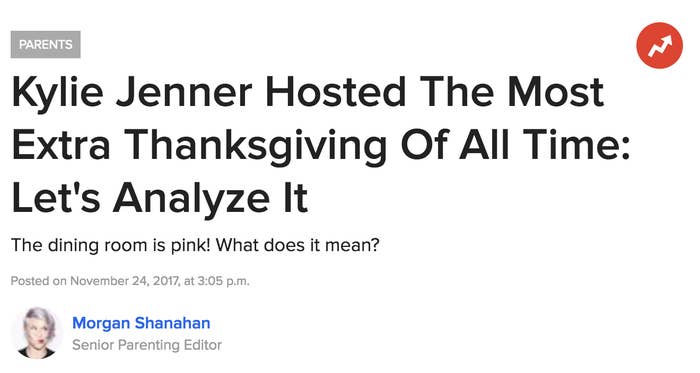 As noted in the image above, I joked in the headline about our collective habit of overanalyzing all things Kardashian/Jenner. But you guys, the joke was on me.
I noted that Kourtney and Kim both ONLY posted photos of these treats — hardly the most impressive thing Kylie's chefs cooked up.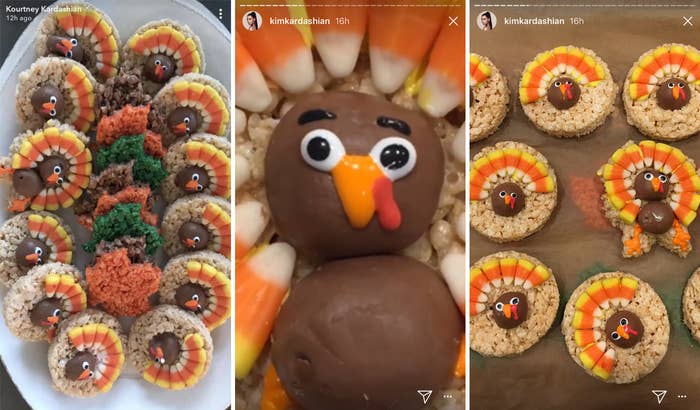 But OF COURSE they weren't slouching on their oversharing duties. I wish I could say I caught it myself, but it was BuzzFeed reader Angela McConnell who called out what was right in front of our faces all along.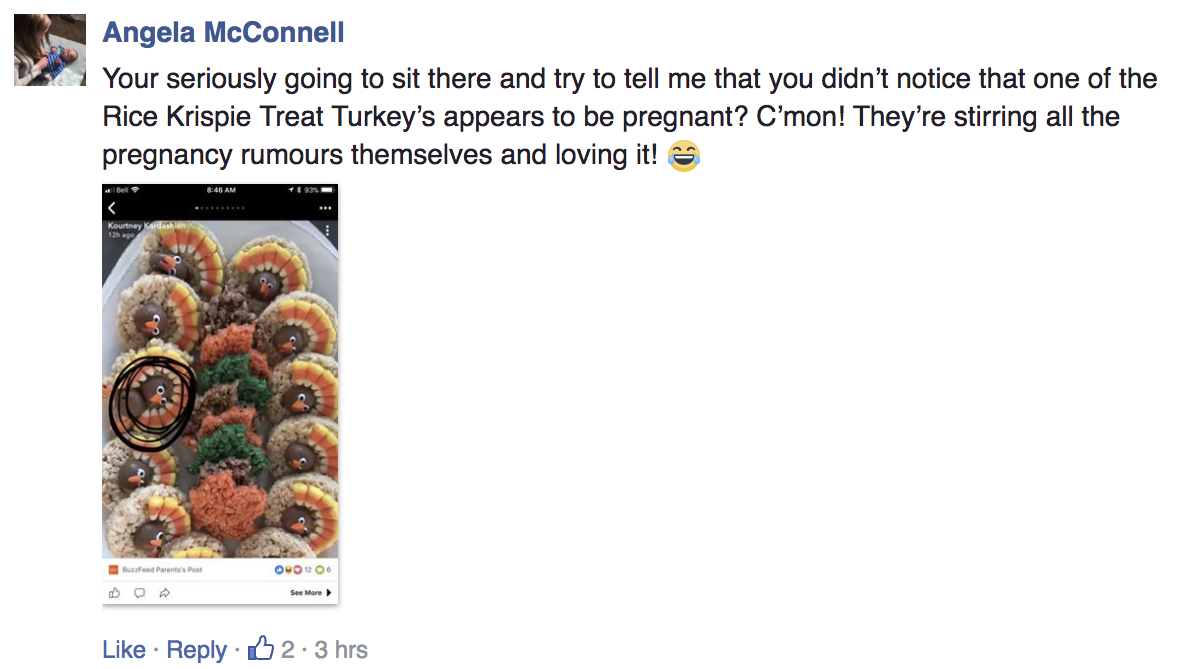 BY THE NAME OF ALL THAT IS KRIS JENNER, THERE IS A SINGLE. PREGNANT. TURKEY. ON THAT DAMN PLATTER.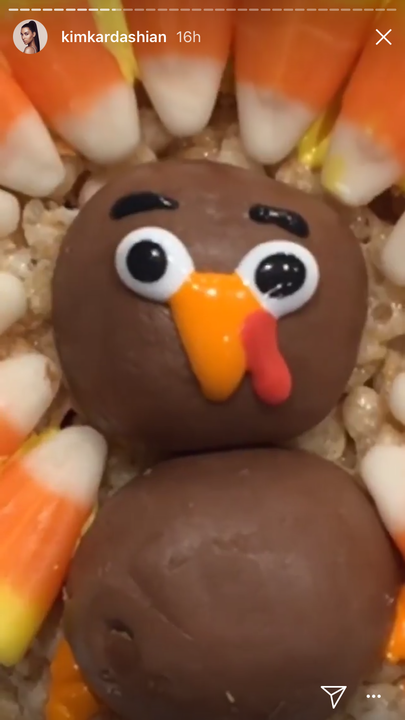 THE TURKEY...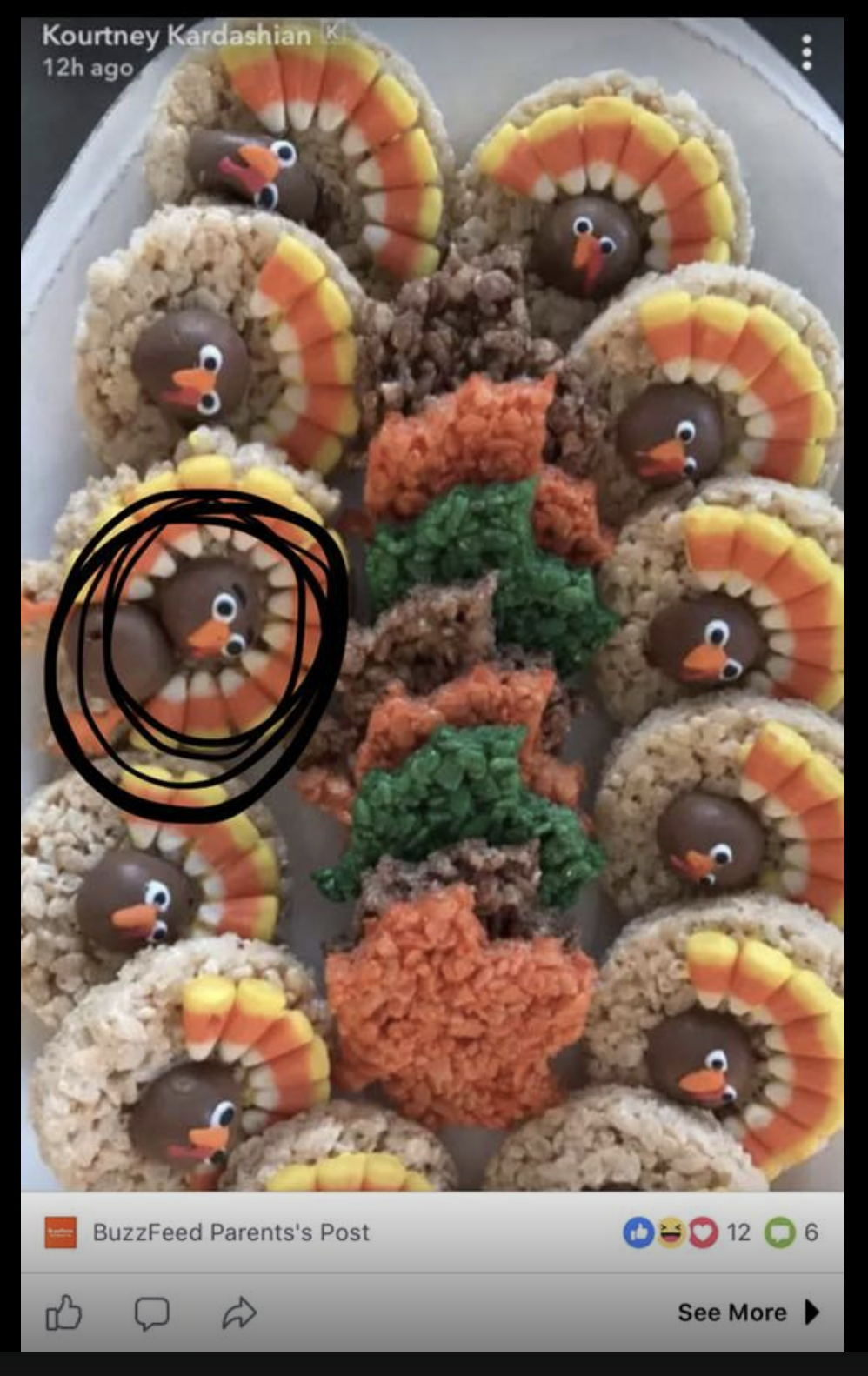 IS...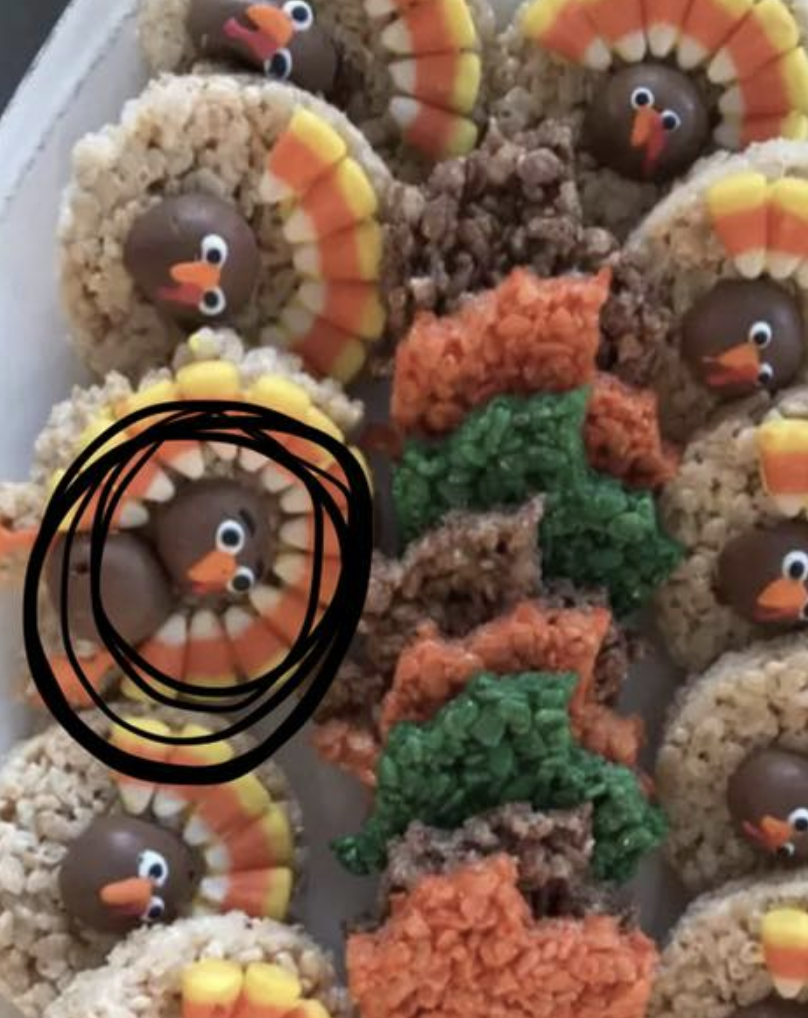 PREGNANT.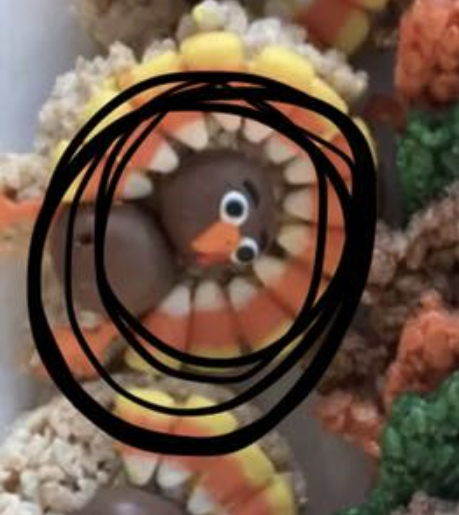 👊 Good freaking eye, Angela McConnell. 👊
And of course, well played, Kris. Well played.