People in Zimbabwe have spent the last several months rallying against the 36-year-long rule of President Robert Mugabe. The latest government move to calm the restless masses: banning flags.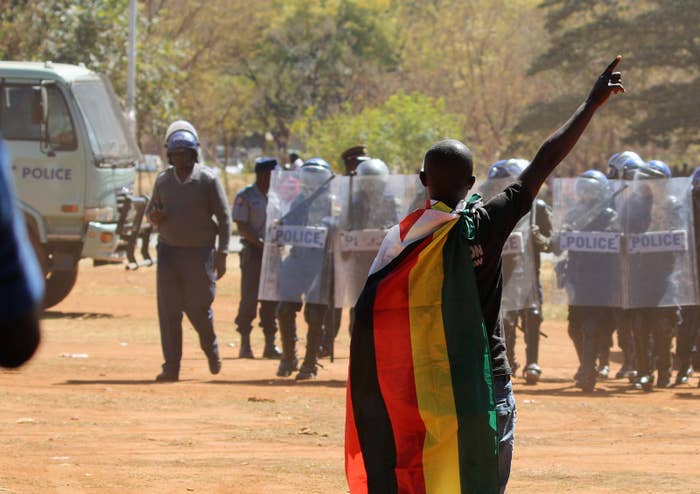 The biggest protests in two decades began in April after a video posted by a pastor using #ThisFlag released a flood of public anger.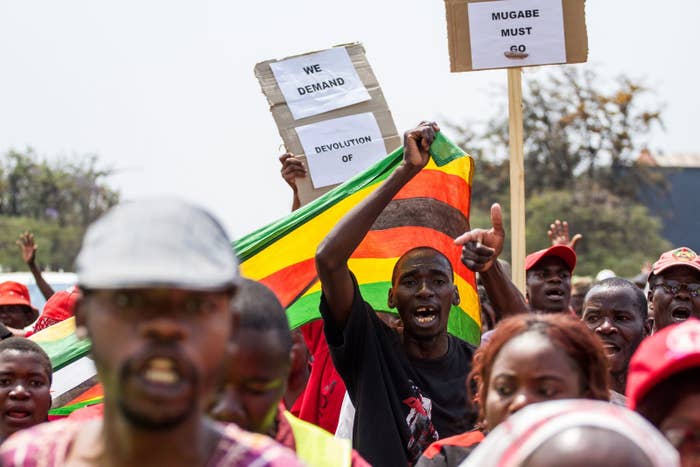 But this week the government warned anyone who "brings the national flag into disrepute" faces six months of jail or a $200 fine.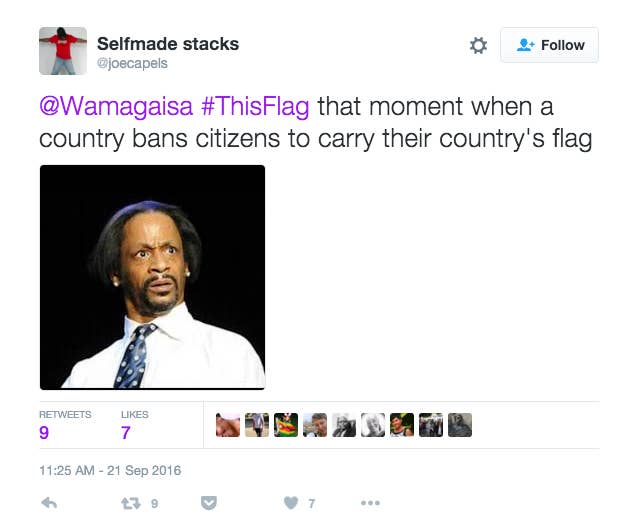 The government — which has dismissed the movement as a "fad" and a "pastor's fart" — says invoking the 1980 Flag Act for the first time since the flag was created has nothing to do with protests that happen to have made the national flag a rallying point.
People were quick to jump on Twitter to point out some of the things – alongside protests – that will now require official government approval, like bracelets.
(We're not sure how the government would enforce this ban, but we're sure it'll try its hardest.)
Vendors quickly stopped selling the flag in the capital, Harare, although it's not clear how the ban will affect Mugabe supporters, who in the past have beaten up people who ~didn't~ carry the flag around.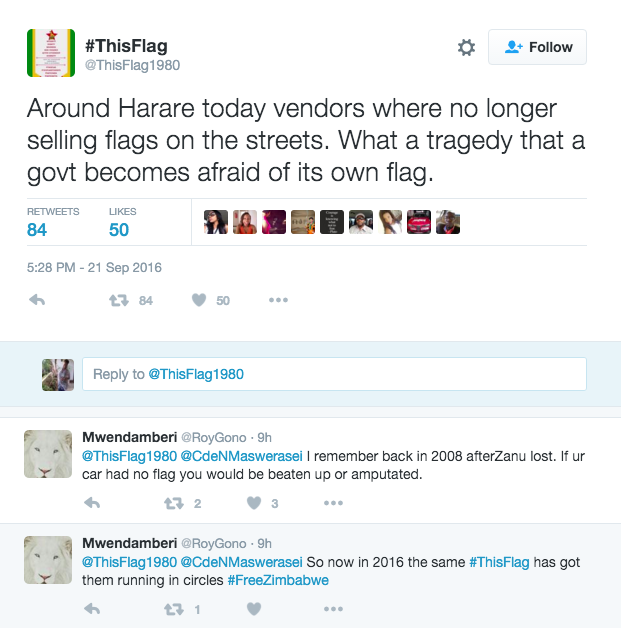 Some hustlers see the controversy as a way to make a quick buck by selling flag-emblazoned memorabilia.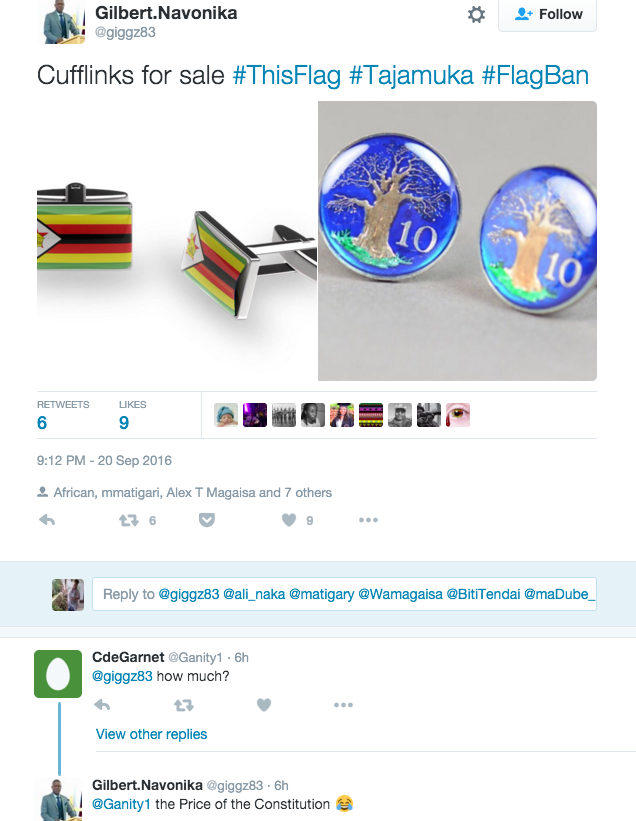 A few were quick to point out that, if the law was being applied properly, among the first in line for fines or jail terms should be the police.
Zimbabweans have been left wondering what will be censored next.
But most protesters aren't worried. Some recalled that chimurenga — a phrase in Zimbabwe's southern Shona language for "revolutionary struggle" — had no flag. And look how it turned out.