YOLA, Nigeria — It began with efforts to erase all sense of identity. Minutes after Boko Haram fighters stormed into Michika, a speck of a town in northeastern Nigeria, they singled out all the teenaged girls and herded them onto trucks. The terrified prisoners were told their names would be changed. Those who protested had their throats slit.
Silently repeating her name to herself, 17-year-old Yohana understood what the turbaned men intended for her and six others as they rattled through the night to a Boko Haram hideout last December: "They wanted us to stop thinking."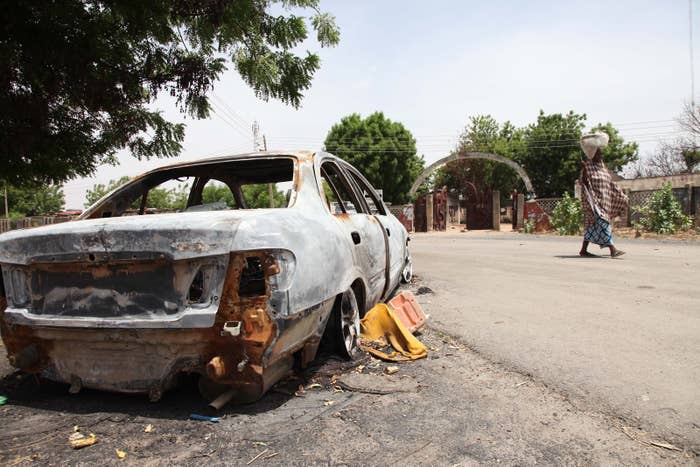 The militants hoped it wouldn't be long before their captives, adrift from home and dependent on the gunmen for survival, could be unleashed as human bombs back into their unsuspecting hometowns. The grooming started immediately. The men from Boko Haram intended to grind down their captives psychologically, but the girls also had to be convinced the gunmen had only their interests at heart. "If anyone started crying, they just told us, 'Don't cry. What are you crying about? Anything that you like — anything — just talk to Boko Haram,'" Yohana told BuzzFeed News during several months of interviews culminating in a refugee camp in Yola this month. "They wanted us to like them."
It's a pattern the militant Islamist sect has repeated with hundreds of people it has captured, most of them impoverished teenagers, forcing them to become fighters, decoys, or suicide bombers in crowded markets and bus parks. That tactic appears be taking another turn, this time aimed at showing that even those who've escaped the group can never be beyond its reach: Refugee camps are the latest targets.
This week, two young female suicide bombers hit the sprawling Dikwa refugee camp that's home to some 50,000 people, killing 58 of them. It followed another attack just 10 days earlier in which 80 refugees died, while, last September, explosives were set off at yet another camp. Fleeing across borders is no guarantee of safety either. In October, a village turned refugee camp in neighboring Chad was struck by five bombers in a single day, in what officials said was retaliation for providing safe haven.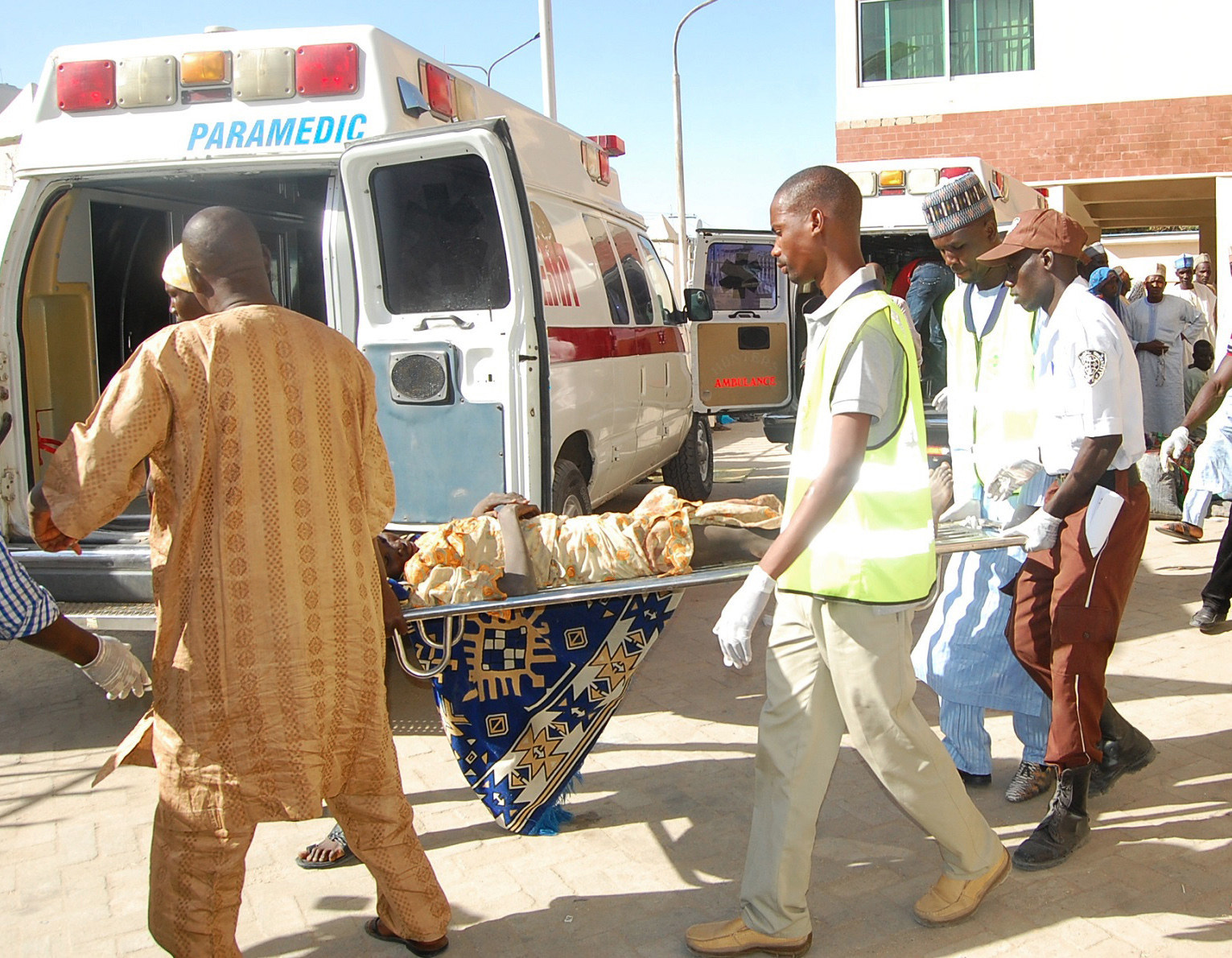 For the more than 2.5 million people who have been driven from their homes since 2013, it raises a specter they had hoped was behind them. The people in those refugee camps had already escaped Boko Haram's murderous campaign, which has seen schoolchildren burned alive, villages razed, and thousands abducted.
Among them are Yohana and Asabe, her best friend at an overcrowded refugee camp in the northeastern Adamawa state. Amid the thousands of strangers they now live alongside, the two girls forged a bond after finding they were both orphaned by the militants who had made similar attempts to recruit them during captivity. Both girls requested that their surnames not be used, out of fear for their safety.
Nineteen years old and constantly startled by loud sounds, Asabe hates falling asleep; when she does, she wakes up screaming. So Yohana, who has a quick smile for everyone, sometimes sits sleepily beside her, and the two braid each other's hair by the light of their phones.
Boko Haram escalated its bloody seven-year rampage across three northeastern Nigerian states with the kidnapping of 276 girls in Chibok almost two years ago. It has since pledged allegiance to ISIS, declared it controlled a wahayat — a province — of ISIS and, in March last year, renamed itself ISIS's West Africa province.

Analysts and officials say the pledge is intended to portray ISIS as having global influence, while having little meaningful impact on the ground for either group. But together, ISIS and Boko Haram accounted for half of all global deaths by terror groups in 2014, with the Nigerian militants even more murderous than their spiritual mentors.
Yet in three months of imprisonment, Yohana discovered the world's deadliest insurgents appeared to operate largely on whims, belying an international image as a fierce, organized fighting force. After ransacking village after village dependent on subsistence farming, its fighters struggled to feed themselves. With almost zero state-building capabilities, food production fell to the wayside — which meant the commander attempting to groom Yohana struggled to feed himself, let alone his captive, on a daily basis.
Ahead of presidential elections in April 2015, the military began cracking down on the group, wresting back much of their territory land and liberating hundreds. But many, like Yohana, manage to escape on their own as it is apparently overwhelmed by the numbers of women it holds in bush camps, mountainous hideouts or far-flung outposts.
Fear, intimidation, and sexual slavery have long been staples in entrapping recruits, but interviews by BuzzFeed News with women held captive by Boko Haram reveal the methods they also use to groom their victims, in a period that has seen a dramatic rise in the number of female suicide bombers.
About a month after being kidnapped, Yohana remembered a Boko Haram commander approaching her. The turbaned man repeated his promise that she could ask for anything she wanted, so she chose what she'd longed for most since being abducted: a cell phone to call her mother.
Her captor refused her request, instead crouching down so close that the AK-47 strapped on his shoulder banged against hers. "He told me: 'Forget your mother. Boko Haram is your mother now,'" she told BuzzFeed News.
The commander then smiled down at her and asked if she would like a mango instead — something sweet to break the monotony of watery gruel they had eaten each day for the past six weeks. A few hours later he returned and tossed the fruit at her feet: "Anything you want, just talk to Boko Haram and we will bring it to you," he told her.
Thus began the routine of building up trust, the key to then turning Boko Haram's victims into malleable automatons.
At first, Yohana's captor, who she remembered as being tall and light-skinned, brought her fruit almost every evening. Sometimes it was mangos, occasionally it was watermelon. It might be agbalumo, the tart-sweet, seeded fruit that grows in southern Nigeria. Once, it was the imported fruit only rich people ate: apples.
"Anything you want, just talk to Boko Haram and we will bring it to you."
After each gift, the men sometimes put their own requests to her: Did she want to to learn Arabic so she could read the Qur'an? Did she want to marry a fighter? Did she want to convert to Islam?
"They now told me if I agree to say kalima shadadah," she said, a look of fear crossing her face as she hurriedly mumbled the conversion oath, "then I can join them and I will be safe with them."
Weeks later, she said yes. Other gifts began to arrive: a chardor, and later a green, embossed Qur'an. Since escaping, she has tried to forget the verses she read aloud each day. "But I still keep it with me," she added softly, dropping her head so her braids covered her face.
In a country that's home to 180 million people, it's hard to get a firm grip of who controls what around the dry forests of the Sahel, the ribbon of semi-arid belt south of the Sahara desert. At the beginning of 2015, Boko Haram was estimated to control a tract of land around the size of Belgium. By year end, a campaign by the Nigerian military and four neighbors had recaptured most of the land where Boko Haram had planted its black flag.
But much as the U.S. did at the height of the Iraqi insurgency, Nigeria's government and its neighbors are struggling to adapt to an insurgency that has transformed from territorial conquest to guerrilla warfare to suicide bombings. Top-level corruption scandals have further eroded morale among troops, while an investigation is currently looking into the alleged plundering of billions of dollars worth of arms. "The number of attacks in the region have fallen, driven by fewer armed attacks, but a rise in bombings and a similar level of casualties per attack indicates Boko Haram has the same ability to inflict casualties now as it did at the height of its occupation," said Malte Liewerscheidt, a security analyst at London-based security firm Verisk Maplecroft.
As territory slips through the militants' grasp, they've reacted by increasing their brutality in those slivers of land they retain. Through interviews with escapees and officials, BuzzFeed News was able to gain an intimate window into life under the sect and the chaotic way it's run; alongside haphazard recruitment drives and public corporal punishment, it shows a fragmented organization struggling to impose a coherent set of rules.
To those trapped in Boko Haram's bloody dragnet, ordinary objects could mean the difference between survival and insanity, and even life and death.
For Yohana, it was the daily promise of fruit that — despite the fact that they found themselves in farming territory — had become a luxury, even among Boko Haram's foot soldiers. Others developed different ways to find normality. A scarcity of food altogether enabled one man, Umar, to survive by promising to supply the insurgents chickens from his farm. A woman named Rejoice Munnaku used the lure of water to persuade a starving fighter to let her go.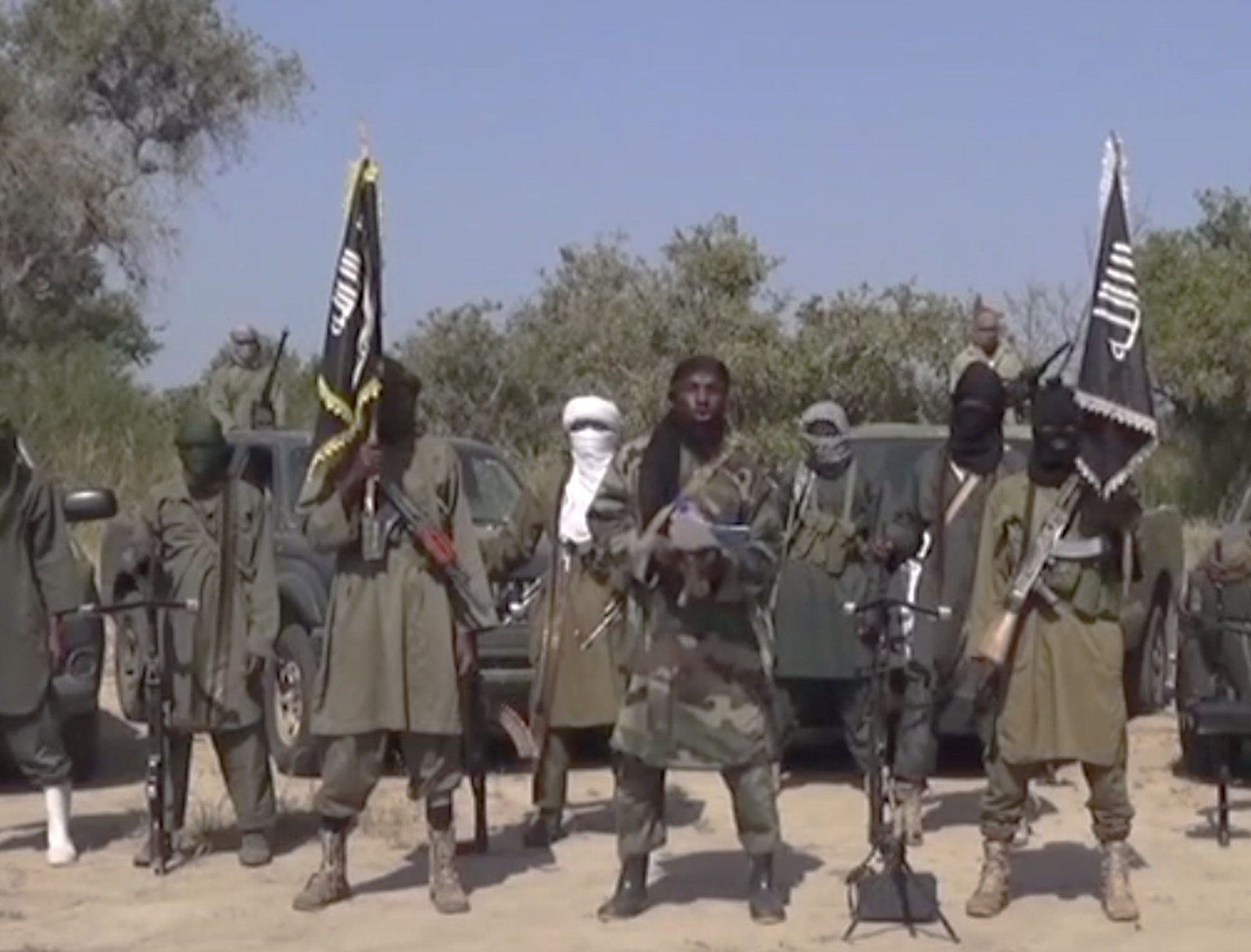 BuzzFeed News obtained a classified Feb. 2015 report by Nigeria's State Security Service, the country's main internal intelligence agency, that paints a picture of a group far lacking even the limited state-building capacities of the Iraqi-Syrian group to whom it pledges allegiance.
The report noted members' poor diets: rogon-jeffi, a leaf found in the bush, was the only thing to flavor two meals a day of rice. Occasionally, if sugar was available, fighters would have tea in the morning.
Perhaps most telling in the report was a lack of ideological unity among the men.
The report described how, in the stark bush environment where Boko Haram now operates, disputes among foot soldiers have repeatedly flared up. It also noted that rumblings of discontent were growing between trainees and spiritual leaders of the camps. In at least two documented cases, members of the sect turned to holding their own prayer sessions individually, rather than in a group.
"It's very difficult to build a state when the majority of your army are hungry young men," Lionel Rawlins, a government security adviser, told BuzzFeed News.
One former captive, Rejoice, told BuzzFeed News that efforts to win over villagers quickly floundered in Gulak, another village in Adamawa state that the militants periodically raided. Late last year, a ragtag band of them turned up one morning dressed in stolen police uniforms and set up roadblocks on the dusty paths that wound through the scrubland.
After entering the town, members of the group immediately occupied its most expensive houses. The group's "amir," or commander, took over the home of the former village chief, while other senior members occupied those of two pastors and a local broadcaster who had long since fled.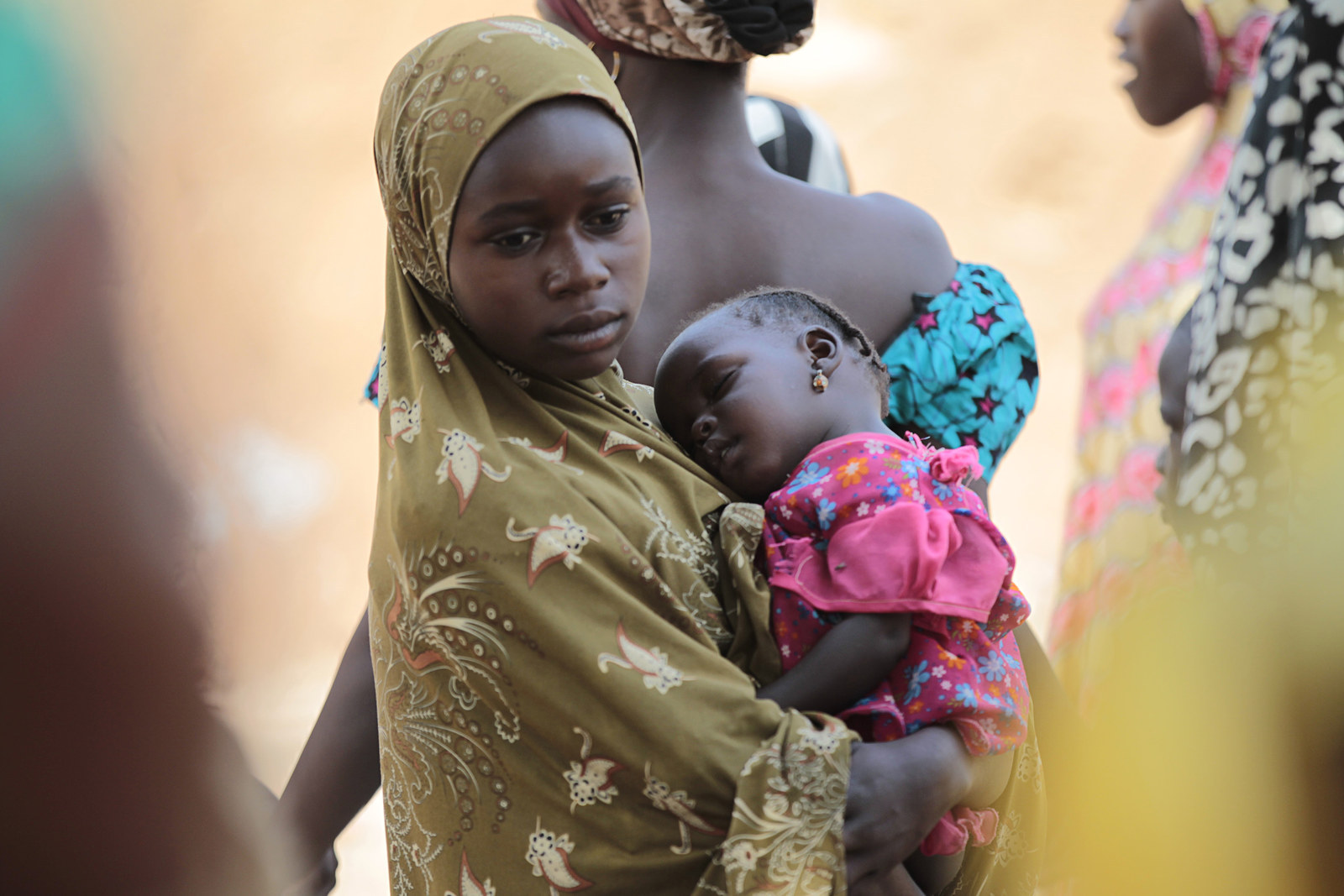 "They'd greet us, we will greet them, an ordinary thing," Rejoice, 38, recalled as she cradled her infant son in the bare courtyard she now calls home. "They will just come and say, 'Mummy, make you no run,'" she said, using a common term of affection for older women. "The people we are searching for are not you women."
The militants set up roadblocks to collect taxes. Sometimes they waved passersby through, other times they randomly opened fire.
They handed out biscuits to younger children, and sachets of washing powder to women. When some farmers complained there were no longer enough residents left to continue farming, they brought bags of corn and millet and paid millers to grind them by machine rather than laboriously by hand.
"They came after women, men, children — everything."
Three weeks after the first checkpoint appeared, a fresh group of fighters captured in recent raids took over, and the fragile balance was ripped apart. One afternoon word got around that the Nigerian army was coming to attack them, so the militants took revenge on the locals they suspected had called them.
"If they see men, no matter how [young], they will just kidnap or kill you. Muslim, Christian or pagan, they don't care what religion," Rejoice recalled. A town census would later record 105 people killed that day.
They promised not to harm the women, but banned them from going out after 4 p.m. Conversion was mandatory — even Muslims were told they had to convert to the sect's Wahhabist interpretation of Islam. But the militants continued, in their own warped fashion, to try to win residents over.
"Sometimes they will bring you soap and tell you they are buying it as your husband is not with you since they have already killed him," Rejoice said, shaking her head in disbelief. "At the end of the day, they spoiled the whole thing. Because they came after women, men, children — everything."
Some 50-odd remaining women and children were then banished to live in a single, stifling room. They were given Qur'ans and buckets — then left alone for hours on end. Many were frequently dragged outside to be raped, later returning to lie dead-eyed on the few dirty mattresses. "I thought I will lose my mind," Rejoice recalled. But they left her alone, they told her, because she had a young son. His name was Destiny — but the men insisted on renaming him Mustafa.
Rejoice knew she had to escape. And luck turned out to be on her side.
Pipe-borne water is scarce across most of Nigeria, and most people rely on deliveries of plastic containers by water vendors. One afternoon when the women were herded outside to hear a sermon. The gun-toting man talking to the women was at pains to convince them they were now in paradise, she recalled: "They said this is the last battle that is written in the Qur'an, and even in the Bible too for us Christians," Rejoice said. "After Boko Haram's crisis is finished, we will all live peacefully again."
Looking around, Rejoice saw her water vendor was among those keeping watch. She approached him quietly. "I asked him, do you not want to live like before? To be able to eat, to earn money?" Most of all though, she reminded him how water was rationed — some wells had been poisoned in acts of vengeance — the very thing they all depended on.
In another hurriedly whispered conversation a few days later, the water vendor told her the best way to escape. At night, when the women were allowed out to the toilet, the wall at the back was unguarded.
Rejoice wasted no time. That night, she bound her son tightly to her back with a colorful wrap and crept outside. As she scaled the wall, a putrid smell hit her: underfoot were the shallow graves of dead fighters.
Struggling not to retch, she began running.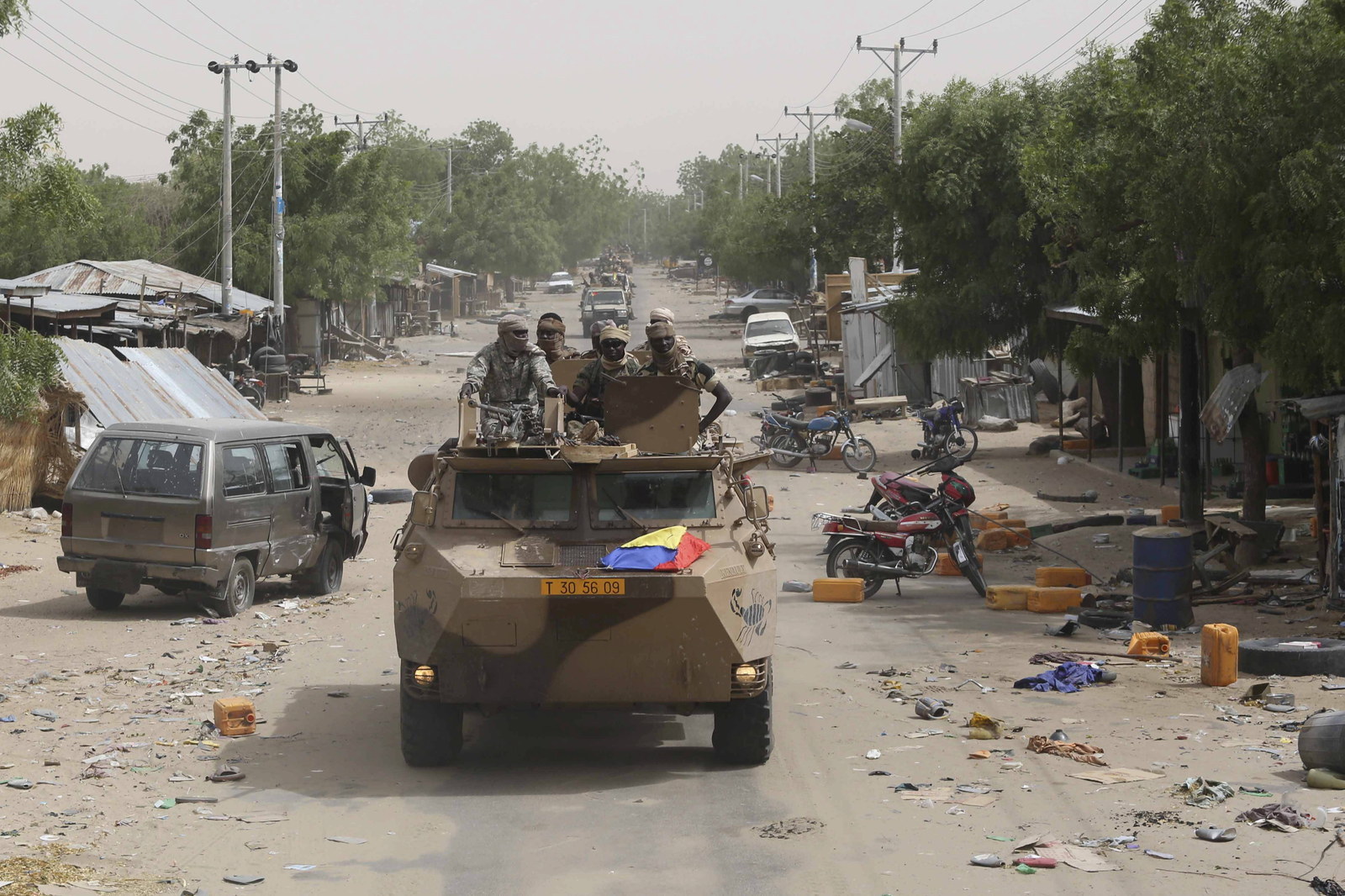 If life was horrible for the women enslaved inside, the men allowed the relative freedom to walk around weren't much better off. Inhabitants of villages taken over by Boko Haram found themselves sucked into a brutal reign. In the far-flung Adamawa village where Umar was born 42 years ago, all but the oldest men were massacred in January. "If you're an elderly man, they would just convert you to Islam, monitor you and make sure you're being a good Muslim," said Umar, who asked only to be known by his first name.
But Umar had the means to keep himself alive: He promised to funnel Boko's fighters a fresh supply of chicken and eggs weekly. "My only option was either that, or I should join them," said the father of three, who had long sent his wife and children to live with relatives in the state capital of Yola.
"It was like a village of women and old men. In the streets were only men."
Gunmen would frequently arrive at his farm, offer a greeting, and take his wares, their rifles slung over their shoulders, he said. Everyone lived on edge. Rules — announced during meetings at the amir's "palace" — changed frequently.
Leaving the village was initially an offense punishable by death. After a few weeks, residents were told to begin cultivating their surrounding fields, directed to fill up depleted silos with grain under armed watch. Dozens fled on the very first day.
At first, girls aged over 18 had to be married off to one of the members. When that one day changed to girls over 13 years old, Umar decided to take his chance and flee. "They were becoming worse every day," he said.
In nearly every instance of double or triple suicide bombings in the last 12 months, a new trend has emerged: a potential terrorist who failed to detonate their explosives. Last week, one of the three girls dispatched to the Dikwa refugee camp reportedly refused to blow herself up after learning her family were among the refugees.
Ideological holds are far easier to break in situations where resources are scarce, analysts say.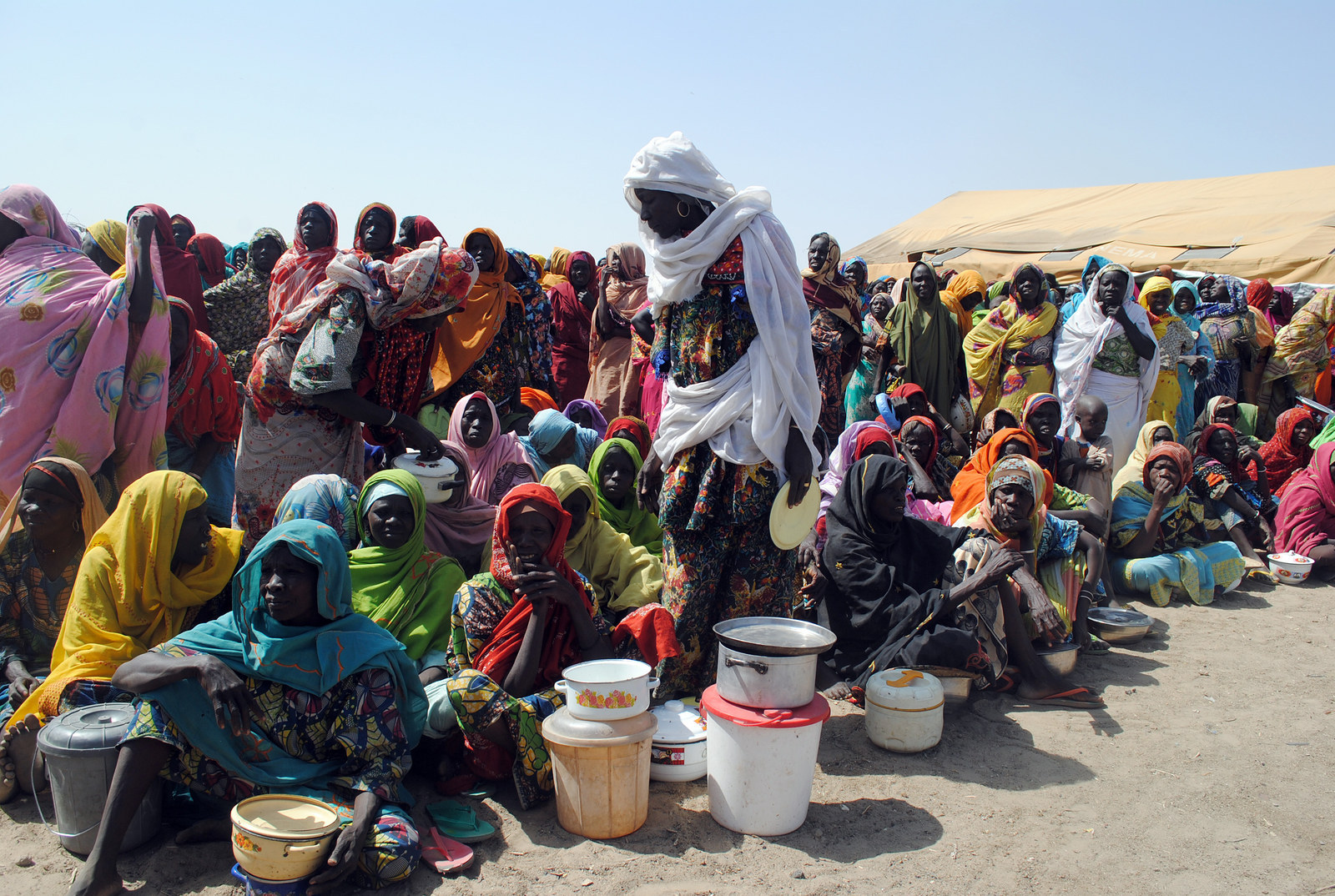 "This terrorist group just doesn't have the resources — financial or human personnel — to meet the needs of the people they are trying to subjugate," James Forrest, an expert in terrorism at University of Massachusetts Lowell, told BuzzFeed News. "Consistency is important in grooming insofar as it is used to match words with actions. When the actions of a group or individual do not match the promises made, it becomes harder to build levels of trust and coercion that … benefit the person or group doing the grooming."
Yohana saw that first hand. The provision of fruits became a half-hearted attempt to keep her bound to her captors, dwindling eventually to just once or twice week. She soon realized that even if her captors had phones, there was no hope of reaching her mother, because the local phone towers had been destroyed.
No one had thought to store grains during the harvest season — and most farmers had been killed or fled — so meals dropped to once a day, then less than that. The fighters grew gaunt, and stopped supervising the group as vigilantly.
Yohana, who had channeled all her fear and rage into the pleasure of receiving fruit every so often, began to feel the men's hold on her slipping away.
"I was scared ... Nightmares came to my eyes."
She escaped one afternoon when the militants returned battle-weary with only half the fighters with whom they'd set off. "It was during the time that they came back to do their Sallah. They told us to give them food. After they finished eating that food, all of them they started sleeping."
Before drifting off, they repeated their usual warning: "If you run away we will catch you again. And if we catch you, we will break your ribs and legs and leave you there."
But she no longer cared. Whatever fate awaited her couldn't be worse than her current one.
Yohana and six other girls crept out of the camp as dusk approached. After a few minutes' walk into the bush, three of the girls stopped and said they didn't want to risk the journey. They returned to the camp. For a long while, the remaining four were frozen in indecision.
"I was scared," Yohana said. "Nightmares came to my eyes."
They trekked through punishing miles of open scrubland, where rocks and snakes were scattered underfoot. Finally — she doesn't remember how many days it took — they arrived at Mubi, once the capital of Boko Haram's province and now creaking under the weight of those pouring in since its liberation. There, Yohana made her way to the market, where she knew a friend of her father's worked.
He took in her bedraggled figure, eyes wide with shock. Months without food had wasted her away. She hadn't showered for days, and scars — still visible today — ran up her arms and legs.
Are you really the one, he asked her.
"I am the one," she replied.
Her uncle was unconvinced. Still wavering, he marched her home to his wife. "Is this Yohana," he demanded of her.
His wife started crying.
"It's her," she said.