Around 2,000 young Nigerians braved the rain on Tuesday to march to the parliament in Abuja, the country's capital, demanding that lawmakers lower the minimum age for candidates running for presidency.
According to the Nigerian constitution, you have to be at least 40 to run as a candidate for president. Activists are now pushing a bill — "Not Too Young to Run" — that, if passed, would allow citizens to run for president once they're 30. The amendment also seeks to lower the age limit to 30 for governors and lawmakers and 25 for state lawmakers.
Some Nigerians who came out to protest on Tuesday said they plan to sleep in front of the parliament building until lawmakers listen to their demands.
The protests took place as President Muhammadu Buhari was seen — or at least photographed — for the first time in almost 80 days. The ailing 74-year-old has been in London since May, receiving treatment for an unspecified illness. It's the latest of a series of extended medical leaves of absence Buhari has taken since coming to power two years ago.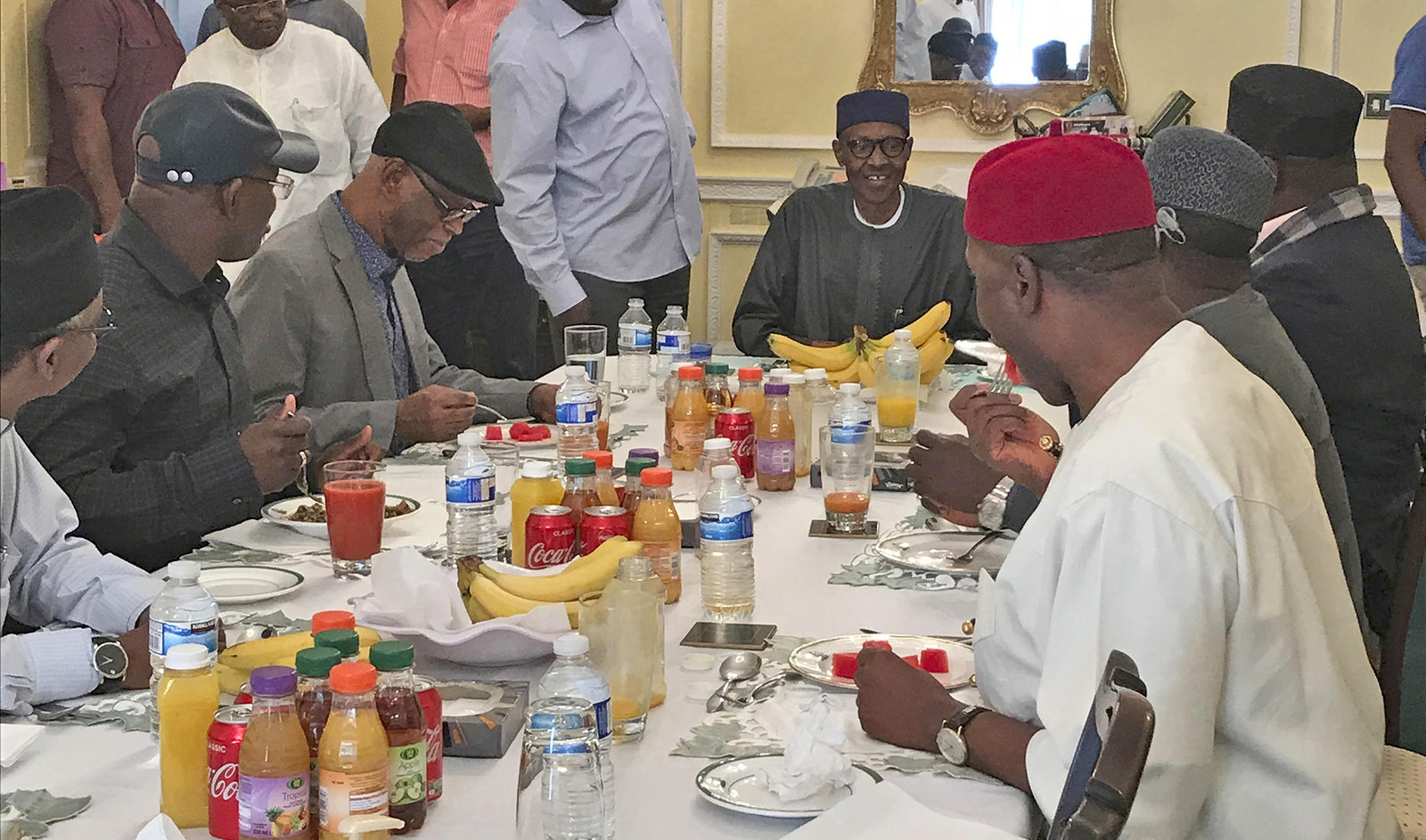 Buhari swept to power two years ago on a sea of youth support after promising to "change" the kleptocratic political scene. Since then, many of his young backers have been disappointed. The average age of Nigeria's cabinet is 52, many of whom have been in power for several decades. And the president's age and ill-health means he has spent much of the past year receiving treatment abroad rather than running the country.
Following the protests, the hashtag #NotTooYoungToRun has been trending online.
Some people have pointed out that the bill also promotes active participation from older politicians.
Some were skeptical.
While others warned that political apathy may be the problem more than age.
Some 70% of Nigeria's population — roughly 120 million people — are aged between 18 to 35. But Africa's most populous nation is also home to an army of unemployed youth, many of whom see few prospects amid staggering corruption and a stalling economy.
Africa as a whole proportionately has more young people than any other continent — but it's also home to most of world's oldest and longest-serving leaders. The median age on the continent is 19.7 years, yet the average age of the 10 oldest African leaders is 78.5.
The poster boy for the graying political elite in the continent is Zimbabwe's Robert Mugabe, who, at 93, is the world's oldest leader — he is routinely seen falling asleep in parliament. On the opposite end of the continent, Algeria's 80-year-old Abdel Aziz Bouteflika is so rarely seen in the public that critics call him "the living dead."